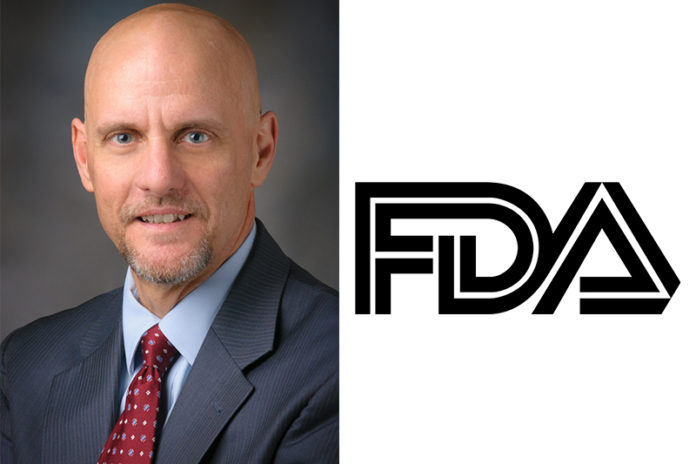 President's Trump pick to lead the U.S. Food and Drug Administration (FDA) has secured a key vote in a Senate committee, paving a way for him to advance to a full chamber vote.
Last month, President Donald Trump nominated Dr. Stephen Hahn to lead the FDA. Hahn would succeed Dr. Scott Gottlieb, who resigned earlier this year, and acting FDA Commissioner Ned Sharpless who has led the FDA since Gottlieb's departure in April. Hahn is a well-known cancer doctor who currently serves as chief medical executive at the MD Anderson Cancer Center in Texas.
In an 18-5 vote in the Senate Health, Education, Labor and Pensions (HELP) committee, Hahn's nomination was advanced and sets him up to face a full chamber vote. An issue that hung over Hahn's vote, however, was that of vaping and e-cigarette regulation. Following a summer plagued by vaping-related lung illnesses, the Trump Administration was expected to enforce a nation-wide ban on flavored e-cigarette products. Though the ban had been drafted and an announcement was prepared for early November, President Trump opted not to sign the ban, alarming many health advocates and states that had already passed their own ordinances and flavor bans [read more here]. President Trump was said to have been concerned about the possible negative impact on jobs that could have been lost due to the ban. The impact of job losses and passionate vaping advocates on re-election prospects also was said to have influenced Trump's decision.