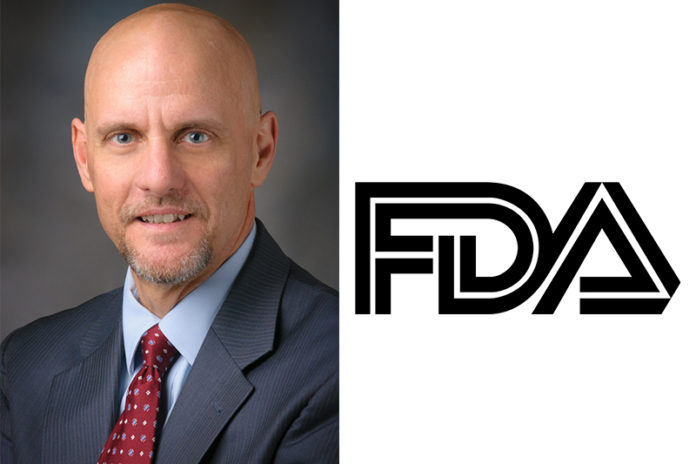 President Donald Trump has revealed his plans to nominate Dr. Stephen M. Hahn to take on the role of commissioner of the U.S. Food and Drug Administration (FDA). If confirmed Hahn would succeed Dr. Scott Gottlieb who resigned from the position in April 2019.
Hahn is an executive at the University of Texas M.D. Anderson Cancer Center. Hahn is credited with helping to restore M.D. Anderson to financial stability following a series of financial and ethical controversies. Today, M.D. Anderson is considered to be one of the nation's best cancer centers. Hahn is a well-known radiation oncologist and cancer researcher but lacks policy experience and political experience. If confirmed, Hahn would take on a series of issues facing the FDA including the opioid epidemic, the vaping illness and the regulation of premium cigars and other covered tobacco products. There have been several controversies, however, that have put M.D. Anderson in the news while Hahn has led it, including a doctor under his supervision being accused of implanting small radioactive "seeds" at an inaccurate dosage into patients undergoing cancer treatment and the dismissal of a small group of Chinese researchers that brought up claims of racial discrimination but were brought on by an ongoing federal investigation into foreign influence.
Seeing as to how 2020 is an election year, Hahn would have a shorter time frame than other FDA commissioners to be truly effective and would face the uncertain future brought on by an election. Despite the uncertainty of how long Hahn will have to serve, health groups such as the American Heart Association have implied that they are looking forward to working with him, stating teen nicotine addiction and a ban on flavored e-cigarettes as two issues they are hoping he will address in the interest of public health.
Hahn is described by The New York Times as being "a skilled leader, with a laid-back, friendly approach that has helped to speed his ascendancy at the institutions where he has worked." Hahn was interviewed by President Trump for the FDA commissioner role on Sept. 4, 2019. The administration has spent two months completing a lengthy background check on Hahn, having faced issues with several past nominations for other positions in the administration.
President Trump has chosen not to nominate Dr. Ned Sharpless, M.D., who has served as acting FDA commissioner since Gottlieb's resignation.