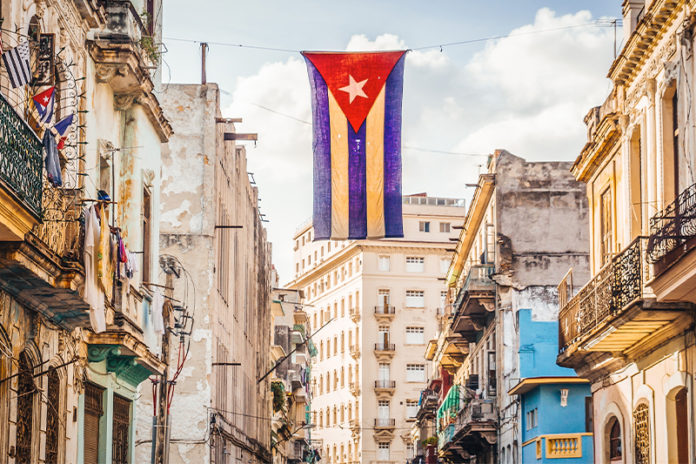 The Trump Administration is imposing new restrictions on Cuba, prohibiting Americans from staying at government-owned hotels in the country as well as making it illegal for them to buy rum or tobacco products.
The Treasury Department has modified the U.S.'s embargo regulations, prohibiting the import of rum and tobacco and staying at government hotels, citing how these activities support Cuba's Communist party and government officials. The Department of State will be publishing a list of the impacted Cuban properties and travel agencies in the U.S. will not be allowed to make any reservations for these properties. The latest moves by the Trump Administration are expected to hit Cuba's tourism industry particularly hard.
In a speech given at the White House, President Donald Trump spoke on the latest development, stating: "Today as part of our continuing fight against communist oppression, I am announcing that the Treasury Department will prohibit U.S. travelers from staying at properties owned by the Cuban government. We are also further restricting the importation of Cuban alcohol and Cuban tobacco. These [actions] will ensure U.S. dollars do not fund the Cuban regime. The Obama-Biden administration made a weak, pathetic, one-sided deal with the Castro dictatorship that betrayed the Cuban people and enriched the communist regime. Today, we reaffirm our ironclad solidarity with the Cuban people, and our eternal conviction that freedom will prevail over the sinister forces for communism."
Another change made by the Treasury department is the elimination of a general authorization policy for those taking part in or organizing conferences, exhibitions, seminars, exhibitions and sporting events. U.S. citizens will have to apply for a specific authorization or license to take part in any of these activities or events. The new rules will go into effect on Sept. 24, 2020. Earlier this year, the U.S. suspended all charter and commercial flights to Cuba with the exception of flights to Havana. Remittances for individuals was also limited to $1,000 per person and quarter. Companies that shipped Venezuelan oil to Cuba were also met with additional sanctions.
Lawrence Ward, a partner at the international law firm Dorsey & Whitney–and head of its Seattle office–focuses particularly on international business, U.S. national security law, CFIUS, and international trade compliance law and licensing including work with Cuba. Of the news today, Ward offers the following comments and take:
"Because the Cuban Government owns or controls all or nearly all hotels in Cuba, today's actions by the Trump Administration make it nearly impossible for U.S. persons to travel to Cuba except for family visits, humanitarian trips, and a few other narrow areas of travel. Even those areas of travel will become more difficult since U.S. persons may be left with nowhere to stay while in Cuba. Although U.S. travel companies were already impacted by the Trump Administration's earlier reversal of many of the Obama Administration's Cuban travel licenses, today's actions deal yet another blow to the U.S. travel industry, which has been hugely battered by the Covid-19 pandemic."
Ward continues, "Today's actions also deal a major blow to U.S. conference and meeting organizers, another industry battered by COVID-19. Certainly these new sanctions will have some minor impact on the Cuban Government and Cuba's economy but there's a fair argument that the actions are more symbolic and political given that the United States stands nearly alone in its sanctions as to Cuba."