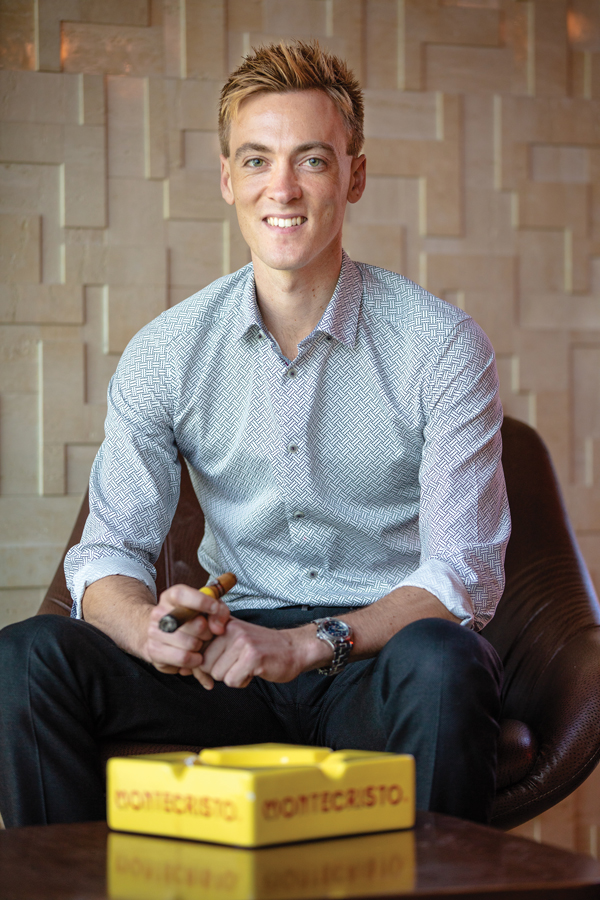 What innovative things are you doing with POS programs and promotions?
We believe some of the digital assets we are developing are new and innovative, in terms of customer engagement and communication. Specifically, our Chase the Ace digital golf game is built on creating customer engagement and driving traffic back to brick-and-mortar stores. Adult cigar enthusiasts can enter #romeocontest and earn "swings" by answering trivia questions or by sharing their Romeo moments on Instagram. These swings can then be used for a chance to win coupons for Romeo y Julieta cigars that can be redeemed in participating tobacconists nationwide. Any retailers that are interested in adding their retail store should contact their Altadis U.S.A. sales representative.
How do you use old-school marketing platforms like print with new ones like social media to advertise and push new products to retailers and adult consumers?
We use various mediums to communicate with retailers and adult consumers. Print media remains an important channel for us. Additionally, we are working hard to create an integrated presence on digital and social media. We have recently launched our new trade application, Altadis Connect (connectausa.com), which is available to all our retail customers. This is an innovative order-entry platform that helps retailers purchase product more efficiently, as well as providing access to margin-enhancing promotions and flash sales. We urge those who haven't accessed it yet to contact their Altadis U.S.A. representative to get hooked up.
We are also excited about the upcoming launch of our new social engagement and couponing platform, "Romeo Chase the Ace." Romeo Chase the Ace is a cool digital golf game with the goal of driving traffic to brick-and-mortar stores. This will be implemented first with a select group of cigar retailers nationwide. We have also recently rolled out new brand websites, updated montecristosocialclub.com and increased our presence on social media outlets—all to promote greater interaction with adult cigar enthusiasts.
What one lesson learned would you pass along to others?
I would say surrounding yourself with good people. So far in my career, I have been fortunate to work with some great people and have learned a lot. The team at Altadis is very experienced and great to work with. We certainly enjoy what we do.
This story first appeared in the May/June 2018 issue of Tobacco Business magazine. Members of the tobacco industry are eligible for a complimentary subscription to our magazine. Click here for details.
– Story by Antoine Reid, an editor and digital content director for Tobacco Business Magazine. You can follow him on Instagram @editor.reid.