How will social distancing be enforced on the trade show floor?
All of the officials made sure our floor layout met the social distance requirements. I'm sure we will need to offer reminders in real time, but there will be no issue. We will have TPE safety ambassadors walking the registration area, show floor and industry night party to help with enforcing social distancing. You will notice them wondering around, so please don't take offense if they ask you to spread out. And as a reminder, everyone can pitch in for safety by pre-registering which will cut down on time to pick up your badge–reduce touch points–and by being patient. Also, at our host hotel, The Sahara, we will have a satellite registration desk for you to pick up your badges for pre-registered exhibitors and attendees, see newsletters for dates and locations. There may be wait times, so we ask everyone to be patient and remember how fun this show is.
What is TMG doing to ensure exhibitors will have the right mix and number of buyers in attendance and vice versa that will make attending the show worth it, financially speaking?
TPE21 will be incredibly safe and a great personal experience for all attendees and exhibitors. We've been promoting TPE21 every possible way—direct emails, social media, tpesafe.com, phone calls, letters. You name it, we've either done it or we're doing it now to bring buyers and sellers together. This is a buyers' convention and sellers do not want to miss out. We're making it crystal clear that this will be a premium event—yes, to make money and bring business back to Vegas—but it's also a chance to connect with old friends, celebrate this lifestyle and get back to enjoying life. People are excited to return and to travel and TPE21 will be a great place to do it.
This will also be the third year that TPE has doubled our investment into our Hosted Buyer Program, which has helped grow the number of tobacconists that attend TPE each year. TPE's Hosted Buyer Program is a special invitation that we send out to qualified buyers for two nights stay at the host hotel and a free badge for the show. Seeing how well the program has done in the past, we've expanded it to include distributors, wholesalers and cash & carry channel businesses. We also provide this opportunity to some of our exhibitors, allowing them invite some of their customers to the show through this program as a way of showing their appreciation.
Many questions have been asked about the show's smoking policy as it applies to the actual trade show floor. Can you explain what TPE21's smoking policy is and where attendees will and will not be allowed to smoke?
We have a designated area that will be clearly indicated on site, and we are providing details in our communications with attendees, exhibitors and everyone else. We're also happy to report that exhibitors and attendees can smoke in their booths as long as they do so safely and while adhering to social distancing requirements.
A lot of businesses and even events have pivoted to virtual versions of their events to engage with their audiences and customers. What virtual tools, resources and offerings is TPE offering exhibitors and attendees?
This year for TPE21, we are excited to launch our brand new app, IGNITE by TMG. We wanted to create an online environment where tobacco, vapor and alternative buyers and sellers could do business 24/7. As a complement to the annual, in-person TPE events, IGNITE by TMG will offer year-round industry education, manufacturer and product showcases, virtual events, matchmaking and more! IGNITE access is free for all registered TPE attendees and exhibitors.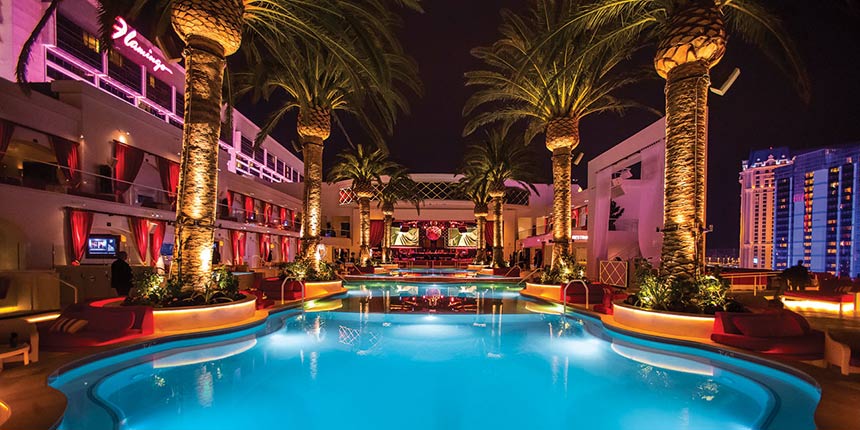 The opening night industry party was a highlight of TPE20. Will there be an opening night party this year and if so, what will that be like?
TPE's Industry Night Party will be held outdoors at Drai's Beachclub, the rooftop of the Cromwell Hotel, on May 12, 2021, from 6:30 p.m.-9:30pm. The weather in May should be phenomenal and the views of the strip and Bellagio fountains will be fantastic. We will be serving more incredible culinary delights, have full-service bars and entertainment. There will be shuttles to get those staying at the Sahara Hotel to the party.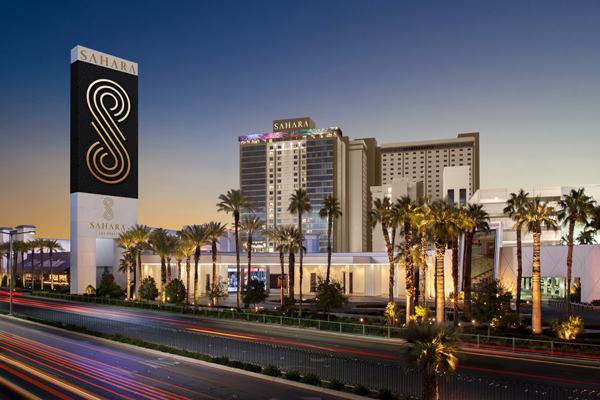 Tell us about the host hotel. Will all of the familiar areas, amenities and features of the hotel, including the bar area, be open May 12-14, 2021?
The bars at the host hotel and casino floor will be open. Due to last year's shutdown creating delays in the schedule, some of the restaurants will still be under construction in May but two of their three pools at the hotel will be open during our event.
What is your message to those who are currently undecided about attending the show or those that may be hesitant about traveling right now. Why should they attend TPE?
You do not want to miss out on this show. TPE21 has a great track record from past shows and this one is going to be special as we get back to business. We've been away for a while now, but here we are, ready to grow our businesses back in a big way. Be a part of something special. There is nothing like a face-to-face experience. This is an experience, not just an event, and we want all of our friends to be part of this. I want to share cigars, stories and laughs in person. Join us.
TPE21's COVID-19 safety plan can be reviewed at tpesafe.com. To register to attend TPE21, visit tobaccoplusexpo.com.