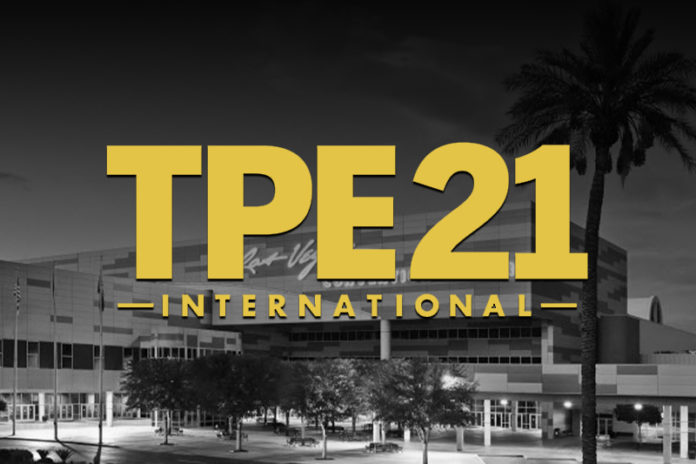 After more than one year of a devastating shut down, Las Vegas will welcome TPE for a buyer-driven event that will employ hundreds of people, boost the local economy and bring loads of fun back to the world-class strip. TPE21 is the first convention to return to the Las Vegas Convention Center since the pandemic struck. TPE in early-2020 accounted for $8 million in total economic impact and nearly $5 million in direct spending in the city of Las Vegas. In fact, in 2018, activity from conventions and trade shows produced $6.6 billion in economic output and helped drive 45,000 jobs, making these an important part of the Las Vegas economy.
"We are excited to welcome TPE21 to the Las Vegas Convention Center" said Brian Yost, chief operating officer of the Las Vegas Convention and Visitors Authority (LVCVA). "The Convention Center and the entire city are committed to providing show organizers, exhibitors and attendees with the highest level of health and safety protocols during their time in Las Vegas."
"We can't wait for TPE21, and we've heard from hundreds of others who can't wait either," said Ben Stimpson, managing director of the Tobacco Media Group, which hosts this event every year. "This show will be a strong asset for our own industry and is an opportunity to help people and businesses in Las Vegas who have struggled or have been knocked down by the pandemic. We're thrilled to be the first convention back and look forward to celebrating with all of our friends."
TPE has gained attention for being one of the fastest growing tradeshows in the U.S. and has been established as a great place to do serious business for manufacturers and retailers carrying premium tobacco, CBD, vapor, and other consumer products.
"TPE21 marks an important moment for our industry to get back to business post-COVID-19. At ABC Fine Wine and Spirits, we value our participation in TPE. We love the show and love that TPE gives us the opportunity to meet with new distributors and see what new products are out there. We are excited to be coming to TPE21 on May 12," said Chris Gwaltney, senior category manager and corporate buyer for premium cigars and Tobacco, ABC Fine Wine and Spirits and thehumidor.com.