Ray Johnson believes snus served as the precursor to oral nicotine products and that the two are similar in that they both required education on the retail and consumer side before they experienced growth in stores. Technology, however, sped up the education process for oral nicotine products, contributing to its quick growth and popularity with consumers seeking nicotine from nontobacco sources.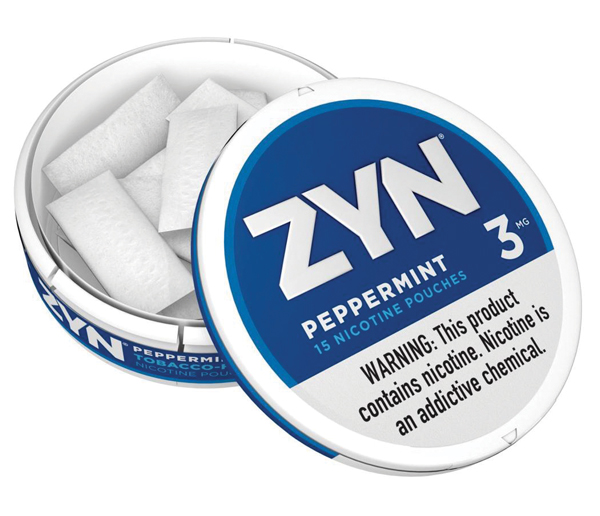 "By the time Zyn came out, that [education] didn't seem to be necessary," says Johnson. "People tried it. They were looking for a way to have the nicotine without tobacco, and they would go on their phone and find out about it. Between the displays and outfront and internet access, it just kind of took off all by itself."
The two retailers on the panel reported that the awareness of these products, as well as the fact that there have been new brands introduced within the category, has helped to legitimize oral nicotine products in the eyes of consumers. More consumers in convenience and independent stores are seeking out tobacco-free nicotine options, and with less scrutiny being given to these products in comparison to traditional tobacco products, retailers are taking notice and including them into their retail strategy.
Supply and Demand
During the panel, Abecede asked the retailers to describe the type of customer that is gravitating toward these new products. Frattarola commented that those customers who are buying oral nicotine products in his stores are typically trying to manage their nicotine consumption. Some people are simply curious and willing to experiment, similarly to what was seen early on when vapor products were first introduced. Johnson has seen more men trying these products than women, specifically those who are purchasing and using smokeless brands such as Skoal, Copenhagen and Grizzly. Others began using the product because they knew someone else who used them and decided to give them a try as well. Retailers looking to get started in the oral nicotine category can do so gradually and expect results. In Johnson's stores, small counter racks of Zyn were used and upgraded to larger displays as more flavors were introduced.
One issue the oral nicotine category is currently facing is keeping up with demand. Johnson spoke about the effectiveness of some of the marketing campaigns that several companies have used to increase awareness of these types of products, but he also explained how the demand that follows is met at times with a lack of product. He said he experienced this at his stores where Velo advertised its product at the gas pumps, but that when customers entered the store in search of the product being advertised they would find out that it wasn't yet available. He also found that customers are willing to try new nicotine products and flavors and aren't necessarily loyal to any one brand, something that sets oral nicotine customers apart from combustible cigarette smokers. According to Frattarola, some of the supply issues are also regional since some brands are only available in certain parts of the country.
Carignan compares the oral nicotine supply issues to being similar to the demand for bourbon over the past decade. Making bourbon is a complicated process that takes time, and when the industry experiences a boom, distilleries aren't always prepared for the demand. That same pattern is now occurring within the modern oral nicotine category, and companies like Dryft are now focusing on increasing their production and supply. Manufacturers are also focusing on states where they can win rather than spreading themselves too thin and further complicating the supply issues.

One of the key differences between companies operating within the oral nicotine category and other emerging categories such as e-cigarettes and vapor is the professionalism being exhibited early on. Dryft Sciences, as well as many other oral nicotine manufacturers, are careful not to cross the same line that vapor manufactures did and are carefully branding and marketing their products to ensure they appeal only to adults and not to children. This consideration is also extended to the use of flavors in the oral nicotine products that are chosen to appeal to adults. Dryft and other manufacturers have also submitted premarket tobacco product applications (PMTAs) to the U.S. Food and Drug Administration (FDA) for different SKUs to ensure that they can be marketed and sold legally in the U.S. for years to come, another assurance for retailers who are seeking stability in a changing market.
The panel ended with Ericsson issuing a request to the FDA because a one-size-fits all approach to regulating oral nicotine products is the wrong approach. "I think [the] FDA has to change their mindset," he proclaimed. "They have to stand behind the American people and not in front of the American people when it comes to health. I mean, lungs are made for breathing. So, if you put flavors in the lungs, you have one type of regulation. But if you use it here [orally], this is another type of regulation—it's a huge difference. I think [the] FDA has to be behind the people and working toward people stopping smoking."
A full video of this session can be viewed at tobaccoplusexpo.com.
Editor's note: Dryft Sciences is a subsidiary of Kretek International, the parent company of Tobacco Media Group (TMG) which publishes Tobacco Business magazine and is the organizer of the Tobacco Plus Expo (TPE).