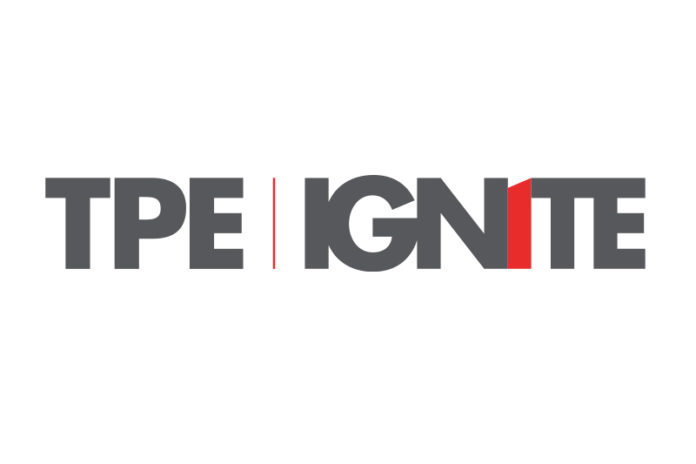 During the week of January 10, 2022, tune in to a week of special online educational presentations and panels aimed at giving your tobacco or alternative business a competitive edge in 2022! This year, TPE Ignite's virtual panels tackle a wide range of hot topics including the fallout from the FDA's PMTA review, the changing role women are playing in business to what's ahead for emerging markets like cannabis and synthetic nicotine. All of this year's sessions will take place live on TPE's Facebook page (facebook.com/tobaccoplusexpo) and will be available later on TPE's YouTube channel.
 MONDAY, JAN. 10, 2022
TOBACCO REGULATIONS AND LEGISLATIVE UPDATE
TIME: 12 p.m.-1 p.m. EST
PRESENTER: Thomas Briant, executive director of the National Association of Tobacco Outlets (NATO)
The tobacco legislative and regulatory environment continues to remain complex with more severe restrictions, higher taxes, and prohibitions proposed each year on the local, state and federal levels. NATO's Executive Director Thomas Briant will provide an in-depth update on the latest FDA tobacco regulations and Pre-Market Tobacco Application reviews, state legislative agendas, and the trend on the local and state levels to propose a ban on the sale of all flavored products. The session will also provide an overview of the synthetic nicotine issue which has garnered a significant amount of attention as an alternative to tobacco-derived nicotine.
TUESDAY, JAN. 11, 2022
BEST PRACTICES IN TOBACCO RETAIL
TIME: 12 p.m.-1 p.m. EST
PANELISTS: Brandon Frakes, Industrial Cigar Co.; Kathleen Kelly, Queensbury Cigar & Pipe; Cory Talanca, Boss Cigars
What does it take to be successful in tobacco retail today? Our panel of successful brick-and-mortar tobacconists share their first-hand experiences with many of the challenges tobacco retailers are dealing with today, from employee retention to finding the right products for their store's customers.
TEXT YOUR WAY TO BUSINESS SUCCESS
TIME: 2 p.m.-2:45 EST
PRESENTER: Madison Collier, customer success manager at Gnymble
With nearly 81 percent of Americans using SMS and other text-based communications on regularly, businesses are tapping into this unique form communication to engage with their customers. After all, 81  of Americans text regularly. Learn how tobacco businesses are using texting solutions such as Gnymble to build relationships, increase customer satisfaction and build communities around their businesses and its products.
WEDNESDAY, JAN. 12, 2022
ARE THE FEDS SHUTTING DOWN TOBACCO ALTERNATIVES?
TIME: 12 p.m.-1 p.m. EST
PRESENTER: Tony Abboud, executive director of the Vapor Technology Association (VTA)
Tobacco regulations continue to challenge the alternative tobacco products and vapor industries. VTA's Executive Director and longtime industry consultant, Tony Abboud, will explain what really drove the FDA's late 2021 round of mass removal of flavored ENDS products from the market and what it means for the future of flavors in tobacco products. Abboud also will offer his perspectives on recent Congressional activity on tobacco/vape taxes and attempts to regulate novel alternative tobacco products such as synthetic nicotine. Finally, Abboud will share the surprising results of a recently completed economic impact analysis of the vapor products industry.
STATE OF THE CIGAR INDUSTRY
TIME: 2 p.m.-3 p.m. EST
PRESENTERS: David Ozgo, president of the Cigar Association of America (CAA); and Chris Newbry, Vice President of Government Affairs of CAA
Public policy is critical to the cigar industry. David Ozgo, president of the Cigar Association of America and Chris Newbry, Vice President of Government Affairs will give listeners an overview of the challenges the industry faced at both the state and Federal level in 2021 and discuss the likelihood of potential tax increases and proposed flavor bans that we will face in 2022.
THURSDAY, JAN. 13, 2022
SISTERS OF THE LEAF, PART II
TIME: 12 p.m.-1 p.m. EST
PANELISTS: Erica Arroyo, The Lounge Experience; Temi Bush, Emperors Cut Cigars; Riley Clark, Shore Thing Cigars; Janelle Lamar, ATL Cigar Co.
Back in 2020, TPE hosted the landmark Sisters in the Leaf panel that put a spotlight on the important role women play in the cigar industry. Now two years later, this panel is being revisited and exploring the progress that women continue to make in cigar manufacturing and retail. Discover how these and other women are changing the cigar industry for the better and what brands and other tobacco businesses need to do to make their brands more inclusive to female employees and customers.
FRIDAY, JAN. 14, 2022
ALTERNATIVE TAKES: CBD, CANNABIS AND THE ROAD AHEAD
TIME: 12 p.m.-1 p.m. EST
PRESENTER: Bethany Gomez, managing director of Brightfield Group
What's happening within the hemp and cannabis industries? This informative session takes a look at the current state of the CBD industry, providing insight to retailers and manufacturers on where things are heading and what to expect from a retailer, consumer and product standpoint. Presenter Bethany Gomez will also touch on innovation taking place in related product categories, from the rise of Delta-8 to the sudden boom of functional mushrooms and adaptogens.