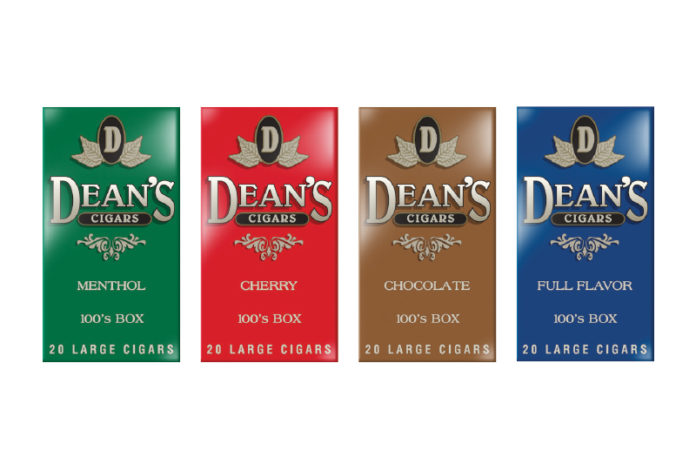 Ohserase Manufacturing plans to ring in the new year with the debut of new packaging for Dean's Cigars. At this year's Tobacco Plus Expo (TPE), Ohserase will be reintroducing Dean's Cigars, now available in a hard box. The company reveals that it will be the same great product but repackaged and presented in a new crush-proof box.
"Rather than as a change, we look at this as merely listening to our customers and offering them choices in the market," explains Justin Tarbell, senior vice president of strategy and business development at Ohserase. "The crush-proof box style has proven very popular in this segment, and we have answered the requests of many of our customers. Again, nothing changes—it will be the same great product with the exact same characteristics, just packaged in a crush-proof box." Tarbell also noted that Dean's Cigars will be available in the popular soft-pack style as well in order to give consumers packaging choices.
TPE 2018 is the perfect opportunity to debut Dean's Cigars' new packaging, adds Tarbell. "Not only is TPE the first show of the year, but it's a first-class show with a great following from all levels of the industry," he says. "We know the introduction of a product at this venue will receive great exposure and will be seen by all of the people that we want to see it."
Ohserase acquired Dean's Cigars and Farmer's Gold Pipe Tobacco in 2016. Both products were respected brands with loyal followings, and the acquisition helped increase Ohserase's visibility within the tobacco industry. The family culture that former brand owner Dean Rouse cultivated in both his company and its products aligned well with the family-owned and -operated Ohserase.
"This relationship has been an affirmation of our customer-centric philosophy as the way to run a successful business," says Tarbell. "It's simply following the golden rule. We treat others the way we would like to be treated."
Dean's Cigars provides tobacco retailers with an upscale choice within the filtered cigar segment. The "high-quality, reasonable price" positioning offers a superior product that consumers will enjoy smoking time and time again, and which will also offer retailers attractive margins. With a selection of nine different styles in both a soft pack and a hard box, the product line presents consumers with a wide selection.
The company is hoping both current and prospective clients will get to know Ohserase and its brands at TPE 2018, where they will be able to meet with small ,family-owned businesses driven by a spirit of progressive entrepreneurialism. In addition to Dean's Cigars, Ohserase will also be prominently featuring its Signal products. All of Ohserase's products carry a 100 percent guarantee, something that is rare in the tobacco industry.
"We are so confident in our products' ability to gain repeat sales that we guarantee it," Tarbell says.
Beyond TPE 2018, Ohserase's goals and objectives for the year center around new products, new placements and new people. Dean's Cigars' new crush-proof box style will be the primary new product Ohserase will be featuring this year. The company will continue to gain new placements by cross-promoting Dean's Cigars' products into Ohserase's distribution and Signal products into Dean's Cigars' distribution as they merge the accounts. The company also plans to restructure its sales and marketing teams to support its continued growth, beginning with the hiring of a new director of sales and director of marketing.
This story first appeared in the January/February 2018 issue of Tobacco Business magazine. Members of the tobacco industry are eligible for a complimentary subscription to our magazine. Click here for details.