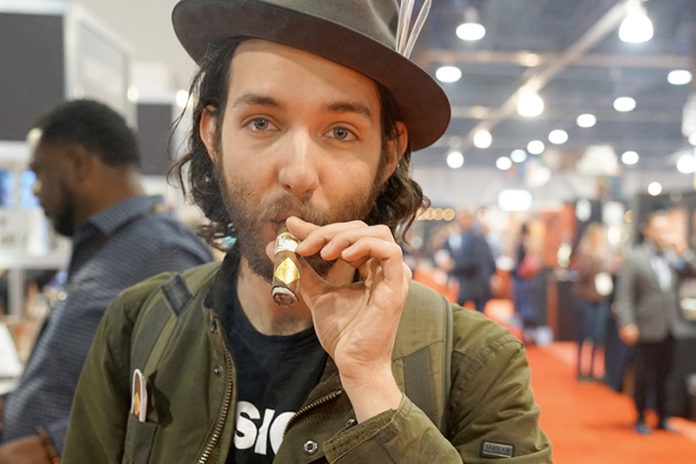 Due to the unpredictable nature of the COVID-19 pandemic and in consolation with the Las Vegas Convention and Visitors Authority (LVCVA), Tobacco Media Group (TMG) has rescheduled the 2021 Tobacco Plus Expo (TPE) trade show. The new dates for TPE 2021 will be May 12-14, 2021.
"Even though a lot of work has already gone into the planning of TPE 2021, the overall safety and well-being of the show's attendees and exhibitors are our primary concern and focus," says Ben Stimpson, managing director of TMG. "When we were presented with the opportunity to move the show to May, we knew we needed to jump on it. It is our hope that the later timing will give us the opportunity to put on a trade show that the tobacco, vapor and alternative industries have come to expect from TMG. The additional time will allow for us to operate the trade show more safely and socially than January would have allowed for. We are committed to producing a successful TPE 2021 for all involved and feel confident that this new timing gives us an even better opportunity to do so."
Although TPE is typically scheduled to be held at the beginning of the year, TMG decided that rescheduling TPE 2021 was in the best interest of its exhibitors and attendees. The later date will also be more conducive to business and offer all attending a better trade show experience, including networking, buying and selling. In the interview that follows, TPE's trade show director, Ellie Hansen, and tobacco exhibit and sponsorship sales representative Dawn Conger talk about the decision to reschedule the show and what can be expected from the expo that has become one of the most anticipated events of 2021.
Tobacco Business: What factors led to the rescheduling of TPE 2021?
Ellie Hansen: We were working on many contingency plans around our January show. We were watching all of the shows leading up to and around TPE 2021 when C.E.S. (Consumer Electronics Show), scheduled for Jan. 6-9, 2021, announced they were cancelling their in-person show. This announcement sent shockwaves through the trade shows scheduled for Las Vegas in the third and fourth quarter of 2020 and the first quarter of 2021. We knew that, regardless of our decision, we had to give our exhibitors and attendees plenty of notice about any sort of move so they could plan accordingly.
All of us here at TPE know the importance of doing business in-person. It gives our exhibitors an opportunity to share their stories and enthusiasm about their products with retailers that is hard to convey over the phone or internet. Having this extra time allows us to examine what other shows all over the world are doing and how to properly execute an in-person event.
How have exhibitors responded to the change in dates for TPE 2021?
Dawn Conger: The response has been overwhelmingly positive. The exhibitors have expressed their gratitude for our communication and transparency. Because we were able to announce the change so early, it gave exhibitors and attendees alike the opportunity to make adjustments logistically and to their budgets. May in Vegas is something most of us haven't had the pleasure of experiencing, so I believe everyone is looking forward to some nice weather during a show for a change!
What sort of questions and concerns have exhibitors had about the show so far?
Conger: The questions have been mostly regarding our safety plan and refund policy. While we are of course hoping for the best, if the show has to be cancelled due to COVID-19, we are providing 100 percent refunds to all exhibiting companies. Publishing that policy early and often has helped tremendously. We are working with the hotel and convention center and will be rolling out a comprehensive safety plan and recommendations in the coming months.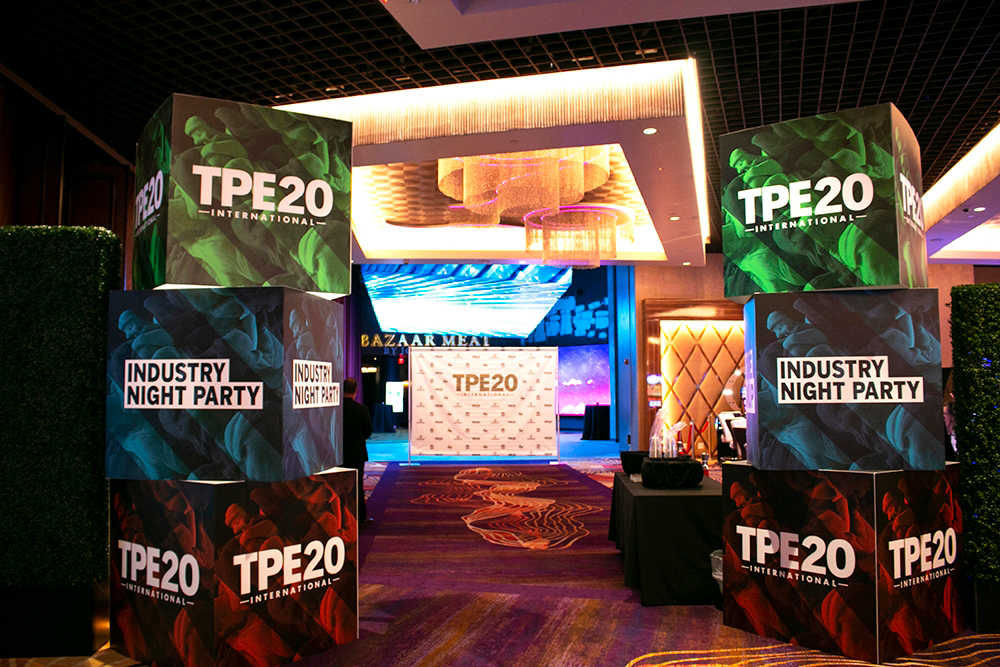 What is the host hotel doing to make its premises safe for the show's participants?
Hansen: All hotels in Vegas are taking their employees' temperatures prior to entering the hotels. There's also enhanced and more frequent cleaning of items in high-traffic areas, like elevator buttons, door handles, railings, gaming chips and slot machines. Each guest room will be sanitized, and all high-contact surfaces thoroughly disinfected. Social distancing cues for lines, masks will be required, and hand sanitizer will be readily be available. All restaurants will be following strict guidelines for sanitation and spacing out tables. In addition to the increased sanitation measures in place, all hotels will be increasing the amount of outside air circulating in their venues.
Looking at the show, what changes can attendees expect for TPE 2021?
Hansen: To make the most of their time at the show, and since it's been a while since everyone was able to get together, attendees can request appointments with exhibitors through our online platform. Once attendees have registered, they can create an account in the attendee portal. From there, they can search for products they want to buy and request appointments with vendors at the show.