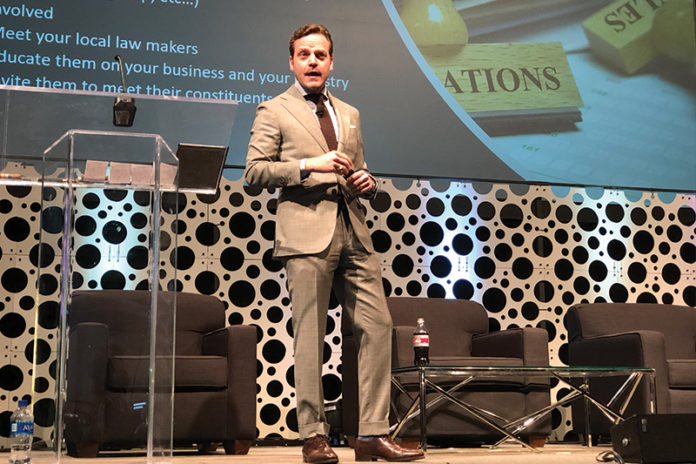 This year, Tobacco Plus Expo (TPE) celebrates its 15th year anniversary and this year's show may have been a true coming of age story.
TPE is a trade show like no other in the U.S. market. Rather than focusing on just one product category, TPE encompasses the vape, alternative and tobacco industries. These industries each have their challenges and differences and managing to get all of them working in tandem in a trade show has been a challenge but this year in particular, the first two days of TPE have proven to be a sign that the TPE brand has not only come of age but has also found its place within the industry.
The trade show may be a short two and a half days, but much planning has gone into making TPE 2019 a truly exceptional experience. Put on by Tobacco Media Group (TMG), which also publishes Tobacco Business Magazine and is a subsidiary of Kretek International, Inc., there were certain goals in mind going into the 15th year of TPE. First, there was a major push to grow the entire show. Held in the South Hall of the Las Vegas Convention Center, many exhibitors and attendees noticed the size of the show had grown from the previous years. The show occupied more square footage which presented a challenge for TMG–it had more booths to sell, and it needed more attendees to pack the space. Also, TMG wanted to bring more of the content and industry-trusted information and service it provides through Tobacco Business Magazine–which is the official publication of the TPE Show–into the trade show itself this year.
The other initiative was to bring more qualified buyers to the trade show. As with Tobacco Business Magazine, TPE over the past few years has worked toward becoming another viable trade show option for the premium cigar industry. It presents the opportunity for premium tobacco companies to exhibit and sell their products in earlier sales cycle, thus turning what is typically a slow sales period (winter) into a profitable business opportunity early on in the year. For the retailers, the earlier buying season enables them to get exclusive show deals and new products in their stores in spring and early summer, satisfying the ongoing question that consumers have–"What's new?"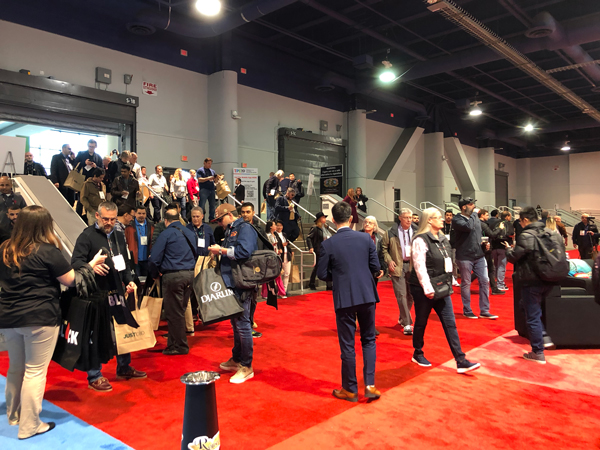 This year's show was poised to be different and as it opened its doors on Feb. 11, 2019 in Las Vegas, TMG's efforts to disrupt the industry with a unique trade show could be seen with the rush of attendees that entered the convention hall at 1 p.m. when the doors opened a half day earlier than previous years. Weeks before the show officially opened, exhibitor booths were completely sold out in all categories and a list of over 80 companies wait listed indicated that 2019 was going to be a transformative year for the long-running trade show. Among the 2019 attendees–premium tobacconists, wholesalers, and distributors who had been invited by various manufacturers to come to the show through TMG's hosted buyers program. The hosted buyers program offered them two nights free accommodations at the host hotel, SLS Las Vegas Hotel & Casino, free admittance into the trade show and its educational series, the chance to attend an exclusive party hosted by Tobacco Business Magazine and of course, exclusive show deals that could only be taken advantage of at TPE.
This year's TPE not only saw an increased influx of premium tobacconists, but also high profiled faces and personalities from the premium tobacco category, a group that in past years had little presence or place within TPE. From Ernesto Perez-Carrillo to Miami Cigar's Nestor Miranda, Arturo Fuente's Liana Fuente, Gurkha's Kaizad Hansotia, Matt Booth and many others, the premium tobacco industry showed up in full force on the very first day of TPE 2019. By the end of the second day, companies including Kristoff Cigars, Boveda, Al Capone, Missouri Meerschaum and Drew Estate reported that they had a steady flow of qualified buyers and some of their biggest accounts at the show and deals had been made, orders placed, often to the point of justifying them investing in exhibiting.