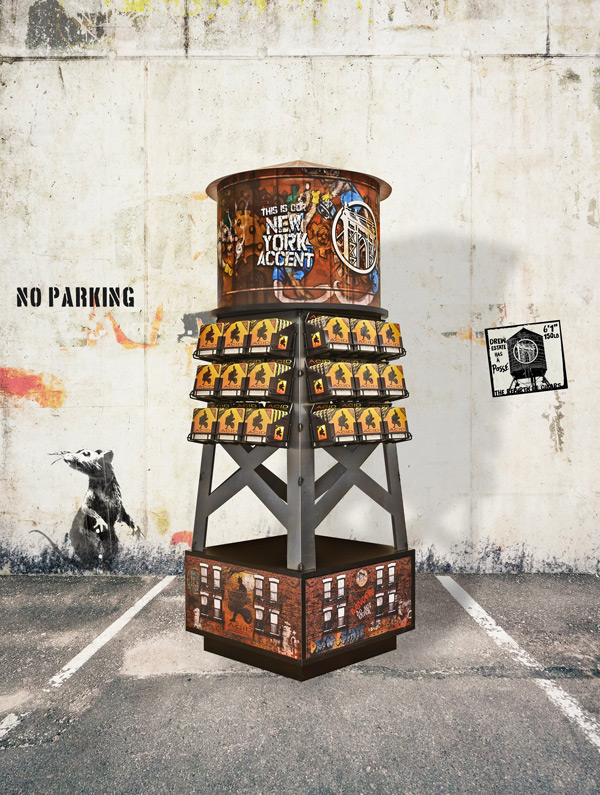 Drew Estate has expanded its 4×32 Tin collection to include more of its portfolio of products. What makes this product special and a good fit for retailers of all sizes and backgrounds?
There are four reasons why our 4×32 Tin collection is special and a very good fit for retailers. It cuts across a wide range of high-grade wrappers. Currently, we have 25 unique offerings of tins featuring maduro, shade and sun-grown wrappers. It's also the perfect short smoke through which to enjoy our great brands. It's sharply priced and delivers great value to retailers and their consumers. We offer super-premium, premium and value 4x32s along with mild, medium and full-strength profiles. And whether you're a discount tobacco outlet, convenience store or premium cigar retailer, we have just the right merchandising solutions that will fit your footprint.
Our wire racks fit on any countertop without taking up a large footprint, perfect to place right by the cash register. We have a full-sized water tower capable of storing 36 boats of 4×32 tins which merchandizes the tins with an iconic display. With our manhole cover, retailers will be able to merchandise both 4x32s and our new Drew Estate five-packs on the same display. Our 4x32s now come packed with Boveda, giving them a longer shelf life outside the humidor.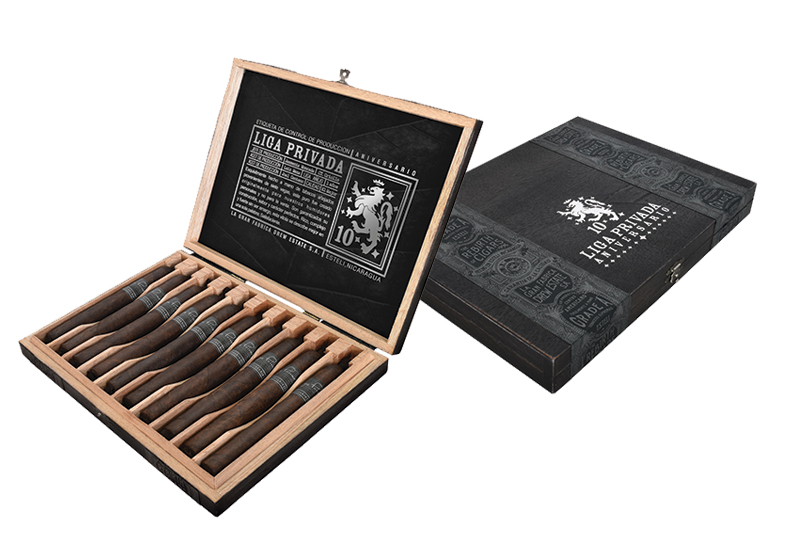 What else is it important for your customers to know about your company and your brand family?
Drew Estate spends a tremendous amount of time, money and energy to unleash exciting brands and programs that capture the hearts and minds of retailers and their consumers. Our programs such as Drew Diplomat Retailer Program, Drew Estate Subculture Rewards, Drew Estate Lounge Program and the Tin Rebate Program are as strong as our brands. Our iconic world-class brands, such as Acid, Liga Privada, Undercrown, Tabak and Kentucky Fire Cured, are in high demand by cigar enthusiasts around the world. While our company continues to evolve to compete successfully in today's marketplace we remain true to our mission, the Rebirth of Cigars. We celebrate our roots and continually nurture those things we do better than any other manufacturer in the industry: innovation, consumer engagement, owning the digital/social space and brand building. The evolution of our company, brands and programs is ongoing and constant.
For more information on Tobacco Plus Expo (TPE) 2019 or to register to attend, visit tobaccoplusexpo.com.
This story first appeared in the January/February 2019 issue of Tobacco Business magazine. Members of the tobacco industry are eligible for a complimentary subscription to our magazine. Click here for details.
– Story by Antoine Reid, an editor and digital content director for Tobacco Business Magazine. You can follow him on Instagram @editor.reid.