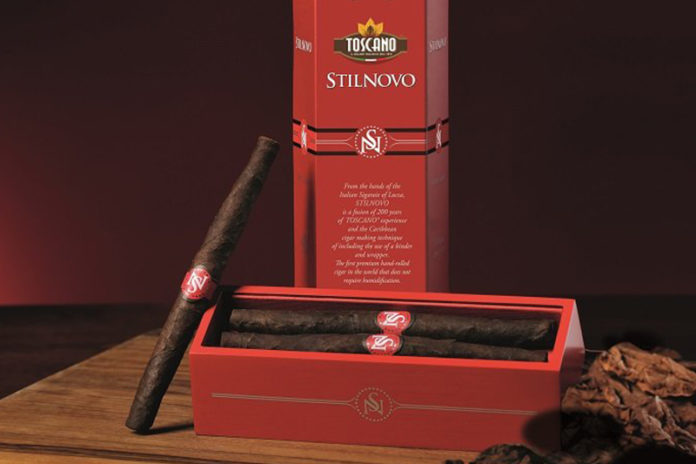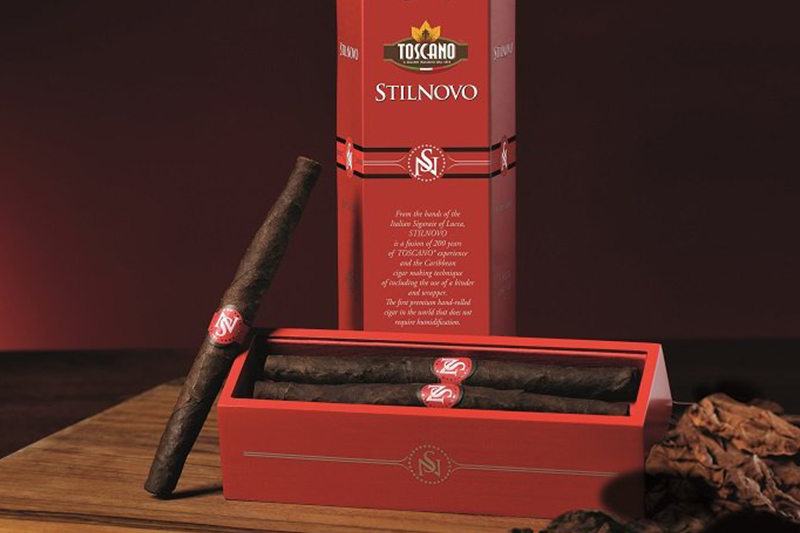 Manifatture Sigaro Toscano will be launching a new Toscano branded cigar, the Toscano Stilnovo, at the 2019 International Premium Cigar & Pipe Retailers Association (IPCPR) trade show and convention in Las Vegas, June 28-July 2, 2019.
Stilnovo will be made with the Caribbean technique of using a wrapper and binder. This will be a limited edition cigar that's handcrafted by expert cigar rollers of Lucca. Stilnovo reflects a poetic movement of the fourteenth century that embraced a new style of writing spearheaded by Dante Alighieri. The author and Toscano both originated in the city of Florence.
Stilnova utilizes a long-filler made from Italian Kentucky seed grown in the Val di Chiana (Tuscany) area, with the stems very carefully removed by hand before being aged for four years. For the first time in Toscano's history, Stilnova will incorporate a binder of fermented Italian Kentucky tobacco. The cigar's wrapper is from the U.S., grown in Kentucky. The dark wrapper has been fire-cured and fermented for four weeks, helping to refine the flavor and to also improve combustion. The Toscano Stilnovo can be smoked both whole and ammezzato (half-length). When smoked in full, the slow change in ring gauge allows for a complex crescendo of strength that develops over time. When smoked ammezzato, there's an immediate release of the characteristic aromatic notes can be detected, allowing for an instant introduction to the strength of the cigar.