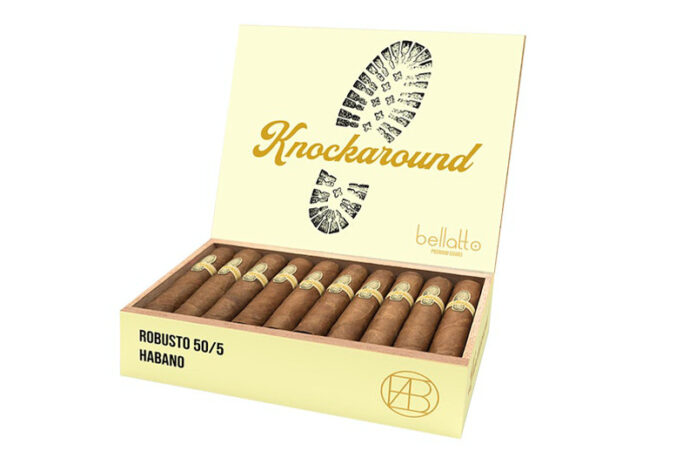 Earlier this year, Tony Bellatto revealed that he would be launching a premium cigar brand and company, Bellatto Premium Cigars [read more here]. Now he's revealing details on the first line from this company–Knockaround, which will be available during this year's Premium Cigar Association (PCA) trade show.
When creating Knockaround, Bellatto was inspired by the idea of having a premium, top-of-the-line quality cigar that could be enjoyed in everyday occasions and real-life daily adventures people commonly find themselves in. As described by the company, Knockaround can be enjoyed while exploring a city, hiking in the wilderness, on the golf course, during a backyard BBQ or while at the beach.
"It's [Knockaround's] for me, honestly, and for my friends first-and-foremost, but also for the people I know who don't want to sacrifice in quality or experience, but ultimately want something that can fit in your regular rotation without breaking the bank," Bellatto stated in a press release.
Knockaround is being marketed as a value-priced brand with MSRP ranging from $7 to $9 per cigar. Knockaround will be a Habano-wrapped cigar available in three vitolas: Robusto (5 x 50), Toro (6 x 50), and Gordo (6 x 60). Each vitola will be available in 20-count boxes.
Pre-orders are currently being taken. Knockaround is slated to be released in early July.