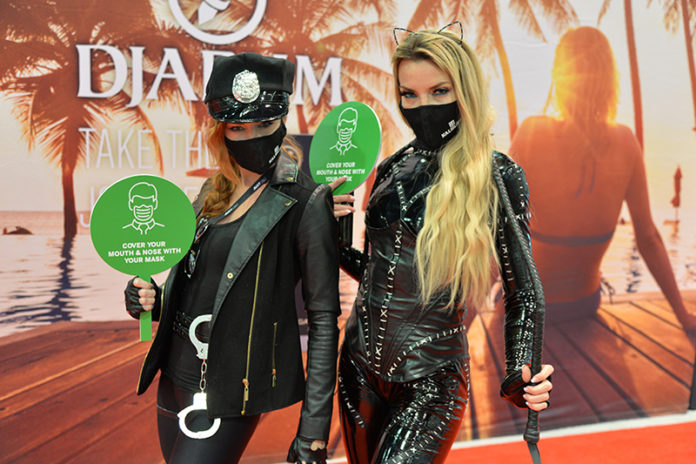 A lot happened in between Tobacco Plus Expo (TPE) 2020 and 2021. Weeks after TPE20, the world changed as it grappled with a global pandemic that shut down countries across the world and forever altered life as we know it. Businesses were forced to close, companies and their workers sheltered at home for well over a year, and words like "quarantine," "COVID-19" and "masks" dominated everyday life. That's what made TPE21 a must-attend event for many. It wasn't just a trade show; it was a sign that life and business was slowly getting back to normal.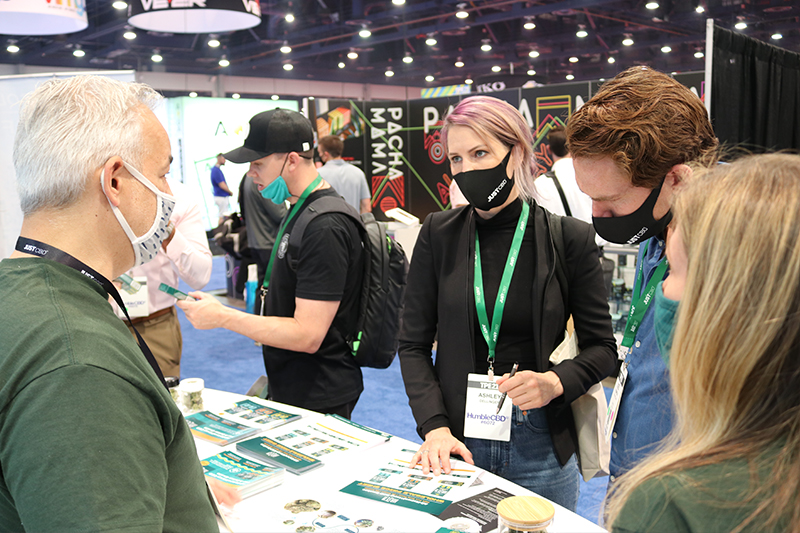 Networking and New Releases
Typically, a trade show is where selling and buying products takes place. A lot of that happened at TPE21, but there was a lot more happening at this year's show as well. Events and large gatherings have been scarce since the start of the pandemic. TPE20 was the last big event and trade show that many attended before the world shut down due to COVID-19. TPE21 was originally scheduled to take place in January 2021, but due to a spike in the number of COVID-19 cases, and many states, including Nevada, issuing restrictive measures designed to contain the spread of the virus, the show was postponed to May.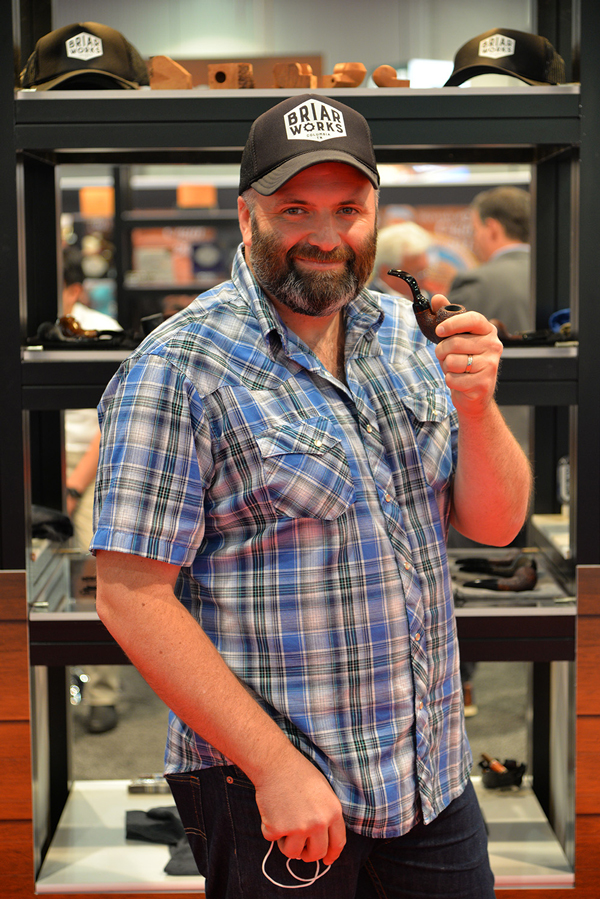 The team at Tobacco Media Group (TMG) was faced with many challenges when putting on this year's show: A last-minute health and safety plan had to be submitted and approved before the show was given the greenlight, the show had to move halls within the Las Vegas Convention Center to allow for added social distancing, and shuttles had to be ordered to help attendees travel between the host hotel and the convention center. While cancelling the show may have been the easier route, TMG was determined to bring the tobacco and alternative industries back together and kickstart business in the post-pandemic world.
TPE21 offered businesses and professionals the chance to come together safely and reconnect. While there were plenty of new releases and deals rolled out, the cornerstone and selling point of attending was very simple: Come to Vegas, reconnect with your peers, and let's all get back to work and life after a year like no other.
"It's difficult to explain my impression of this year's show because it was so much more than just a show," says Michael Herklots, principal of Ferio Tego. "The 2021 TPE represented the start of a new beginning. After 15 months of being apart, this was really the first time we could be together as an industry, and it was terrific. It was great to engage with customers as well as industry peers and for the first time in a long time feel a sense of normalcy."
Temi Bush, a partner at Emperors Cut Cigars, made plans to attend TPE21 after hearing about the positive feedback from the industry following TPE20. After hearing that TPE21 was going to happen, Bush decided to make TPE21 the first large event she was going to attend after getting fully vaccinated and hearing that TPE had a safety plan in place.
"Considering that TPE21 was the first major conference in our industry to be held in a convention center post-COVID, I was immediately impressed with all the COVID safety precautions that were in place to protect the attendees," Bush shares. "I was able to find the booths and people that I needed to meet with quite easily as the floor was well-organized. Overall, I found TPE21 very exciting and engaging. When I got hurt while in Vegas and couldn't walk to finish out my appointments, the TPE staff gave me a scooter to travel around in that helped me to finish handling my networking business."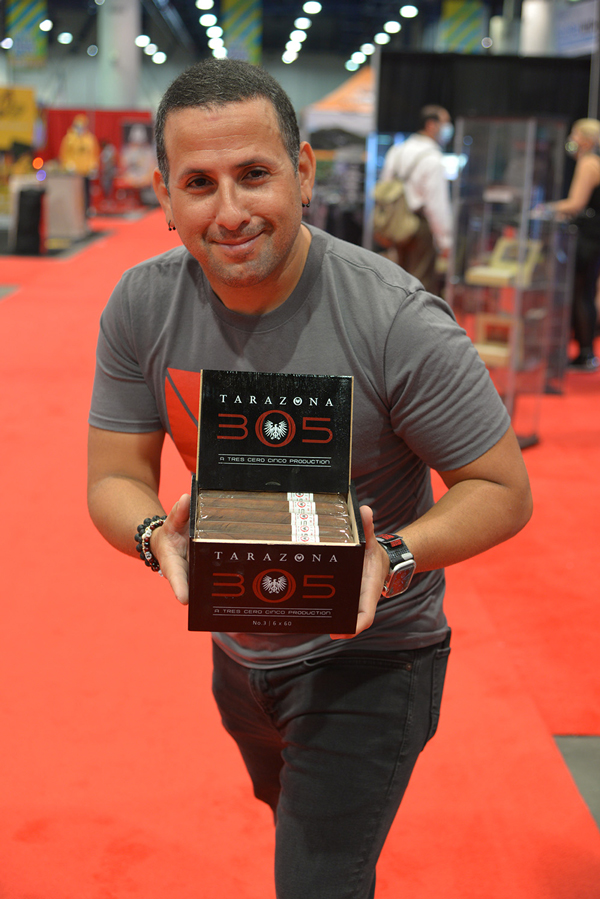 Returning and many new exhibitors also chose to make TPE21 their first post-COVID business event. Among the new exhibitors this year was Caldwell Botanicals, a CBD company owned by Margaret Caldwell. Caldwell attended TPE20, where she networked and researched other CBD products. She made many connections at that show, including one with a company responsible for her product's packaging. Like many, Caldwell had planned on attending other trade shows in 2020, all of which were cancelled due to the pandemic. When she learned that TPE would be holding an in-person event in 2021, she was excited about the opportunity to attend and also to exhibit her brand. She managed to book one of the last available booths and exhibited at TPE21, where she not was not only able to introduce her brand to new buyers but also make new connections that will benefit her business for years to come.
"This was the first show for many since the pandemic, and it was a fantastic experience, per usual," Caldwell says. "I think that folks are eager to get back into the swing of things and get back to attending events. TPE seems like they took one for the team in a sense by hosting the first show at the convention center since the pandemic. This gave other trade shows that will be taking place this summer the ability to see how these in-person events are going to look post-pandemic. People are ready to get back to in-person events, and I think that considering the circumstances, TPE had a great turnout. I am grateful that I got to be a part of it, and I am looking forward to TPE22!"
Another first-time exhibitor at TPE21 was Aric Bey, owner of Black Star Line Cigars. "I thought TPE was a great event. As my first trade show, I really didn't know what to expect. Once I got there and saw the camaraderie between different companies and retailers, I knew it was a great move for us to be involved with TPE."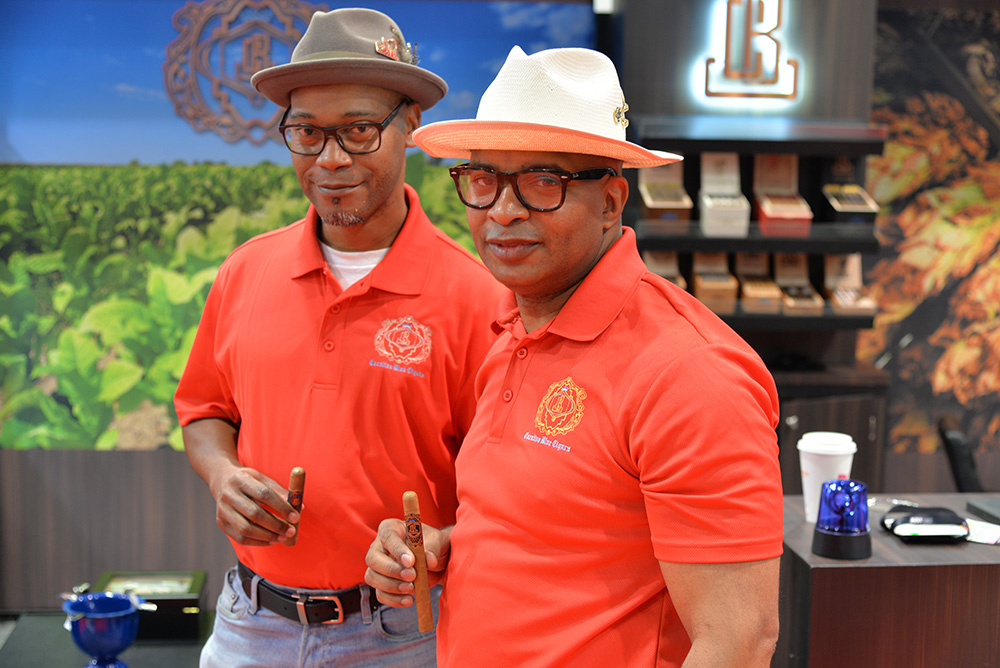 Christopher Moore, owner of Carolina Blue Cigars, felt TPE was better suited for his company. Originally, he had planned to release new cigars during the event, but when it was rescheduled to May, he released them earlier in the year and used the in-person event to promote them. Other companies also used TPE21 to roll out new releases: Aganorsa Leaf introduced Lunatic Habano Hombre Libre; All Saints Cigars showcased Dedicación Mitre, a cigar rolled at Rocky Patel's TAVICUSA, and St. Francis, a new regular line; Casa Cuevas debuted Patrimonio, a cigar inspired by Luis Cuevas Sr.; El Septimo used TPE to launch several new cigars and accessory items; Fratello released a new Fresh Pack; Altadis U.S.A. released H. Upmann 1844 Classic and Montecristo Epic Vintage 12; and Davidoff's newly relaunched Zino brand was the centerpiece of its booth. After a year of product delays due to the pandemic, TPE21 served as the launchpad for new premium tobacco products that began shipping to retailers weeks after the show.