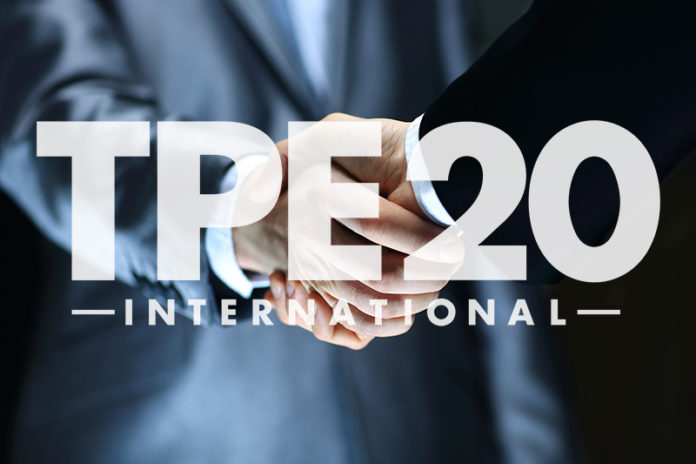 With Tobacco Plus Expo (TPE) 2020 set to take place in Las Vegas Jan. 29-31, 2020, Tobacco Media Group (TMG) is rolling out new initiatives designed to help attendees maximize their time and help everyone get more out of their trade show experience.
TPE 2020 is implementing the TPE Connect program. Through this online platform, attendees and exhibitors are matched together based on product, and can schedule meetings during show hours directly through the Connect program. This maximizes time, optimizes schedules, and ensures that business gets done with time to spare for more browsing, networking, learning and fun. To take part in TPE Connect, login to your attendee or exhibitor portal before the show and update your product preferences so you can be matched with the right people to meet with.
TPE 2020 will also have an expanded media presence that will help amplify new releases and activity during and after the show. While TPE 2020 is a business-to-business trade show, TMG understands the important role of the media and the role they play in offering visibility to consumers and driving traffic into retail outlets with the coverage of the different businesses and brands in the industries represented at the show. TPE 2020's Media Program will offer special perks to members of the media, including a special at-show workspace equipped with Wi-fi and light snacks and early access to the trade show floor to give them an opportunity to meet with manufacturers for interviews, photos, videos, podcasts and everything in between before the show floor gets busy. To take advantage of these opportunities, members of the media will need to register under attendees as media at tobaccoplusexpo.com.
TPE 2020 is a unique trade show offering retailers a variety of products and learning opportunities for the tobacco, vapor and alternative industries. Compared to the previous year's show, TPE 2020 is already exceeding numbers for attendance and exhibitors. With convenience, profit-maximizing show specials, and solid entertainment, TPE is the best place to refresh and replenish inventory after the holidays and to stock up for the spring smoking season.
"We could not be more pleased with how our plans and programs are falling into place," says Dawn Conger, Sales Manager for TPE. "We've done the research, identified areas of expansion and further development, and have gone to great lengths to add features that will truly benefit everyone at the show- especially the premium tobacco market. The depth and quality of our exhibitors and attendees is exciting, and our educational and entertainment opportunities, too. We're proud to be part of our industry's strong start to 2020."
To register to attend, visit tobaccoplusexpo.com.