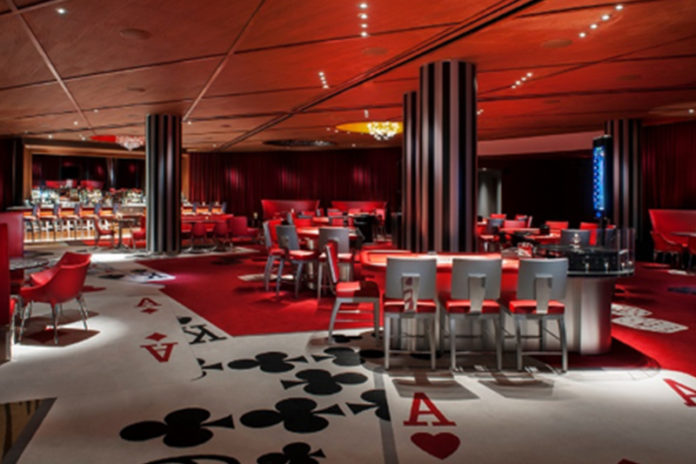 Tobacco Media Group (TMG), publisher of Tobacco Business Magazine and the company behind the annual Tobacco Plus Expo (TPE) trade show, is sharing details of TPE 2020's All-Industry Party. TPE is a trade show that brings together the tobacco, alternative and vapor industries for three days of exhibiting, education and networking in Las Vegas, Nevada from Jan. 29-31, 2020. Kicking off this year's show will be the All-Industry Party, open to all TPE 2020 badge holders the evening of Jan. 29, 2020 at the Sahara Hotel & Casino (formerly the SLS Hotel) from 6 p.m. to 9 p.m.
"The All-Industry Party will truly be a highlight of TPE 2020," says Ellie Hansen, trade show director for TMG. "We feel like our exhibitors and attendees are bringing such enthusiasm and energy to the show, that we want to deliver a party that gets people mingling and having a great time. We hope everyone checks out all four of these amazing venues over the course of the evening, though we wouldn't blame anyone for staying at their favorite all night."
Designed to be completely different from a typical ballroom affair, the All-Industry Party offers attendees and exhibitors the chance to come together and network in four different venues within the Sahara Las Vegas. Here's what you can expect from each area:
Venue 1: Club 101
Sponsored by Villiger Cigars, Club 101 will feature dueling pianos and a smoke-friendly lounge and patio. Fun-seekers will also feast on hosted culinary delights and drinks.
Rene Castañeda, President of Villiger North America, said, "We couldn't be more pleased to be participating at the much anticipated All Industry Celebration and at such an iconic location, the Las Vegas Sahara. Club 101 will provide a sophisticated atmosphere which will serve as perfect venue to mingle with our friends and customers. We look forward to seeing you at all at the TPE 2020."
Venue 2: The Foundry
Sponsored by Drew Estate, The Foundry will offer a club scene, featuring DJ Eli, Chicago-native and the official DJ of Drew Estate. DJ Eli is known in the industry as @smkn_E AKA DJ Eli, and for mixing his passion for music and cigars, providing the live entertainment at Drew Estate Trade Shows, Barn Smokers, and store events. The Foundry will also feature a smoke-friendly hosted bar and food.