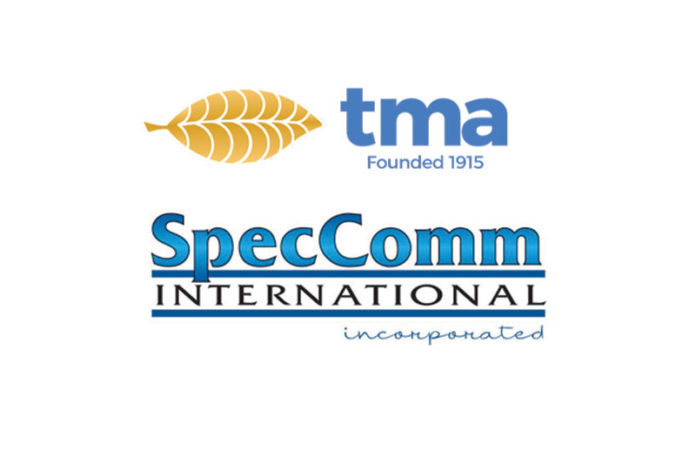 TMA, a non-profit, member-driven organization that provides its members with information on a variety of tobacco and nicotine issues, has announced that it has acquired the assets of Raleigh, North Carolina-based SpecComm International, Inc. With this acquisition, TMA now owns several popular trade shows–such as the GTNF and TabExpo–and numerous tobacco publications including Tobacco Reporter, Vapor Voice, Tobacco Farm Quarterly, Tobacconist, Pipes & Tobacco and Cigars & Leisure magazines.
"All of us on the TMA Board are very excited about the future for TMA with the inclusion of these new assets," said Mike Ligon, TMA Board Chairman. "TMA will create a tobacco and nicotine content experience for industry and all stakeholders that has more depth and coverage than anywhere else. And watch for new topical content coming soon," added Ligon.
"All of us at TMA are eager to combine TMA's platform with the tremendous content of the magazines and successes of the GTNF and TabExpo," added TMA President & CEO Chris Greer. "TMA has been working on this purchase for some time and the Board and staff believe that the acquisition brings more value to membership, provides enhanced content for our subscribers, and enables TMA, GTNF, and TabExpo to deliver world class forums, conferences and expositions that bring people and ideas together."
TMA has announced that with the new acquisition it will be creating a new division, The GTNF Trust, which will operate the GTNF Conference, and Tobacco Reporter and Vapor Voice magazines. TMA will continue its focus on informative content that will be found on tma.org and it will continue its 26 publications that cover a variety of tobacco and nicotine issues. TMA will also incorporate Tobacco Farm Quarterly into its publications to better serve the agricultural sector of the tobacco and nicotine industries.