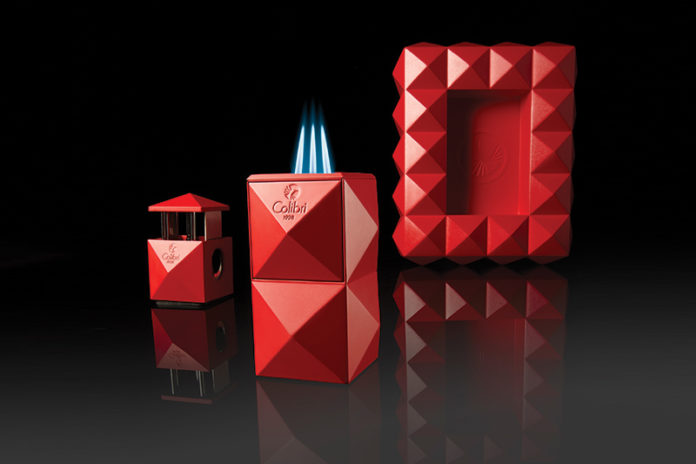 Julius Lowenthal was an innovator with a clear vision: He wanted to revolutionize the smoking experience. In 1928, Lowenthal founded Colibri, a company whose focus was making luxury smoking instruments and accessories. It was Lowenthal's desire to make Colibri a pioneer in the lighter business that drove the company forward for many years, and it was its penchant for quality and precision that gave it a steady foundation in its infancy.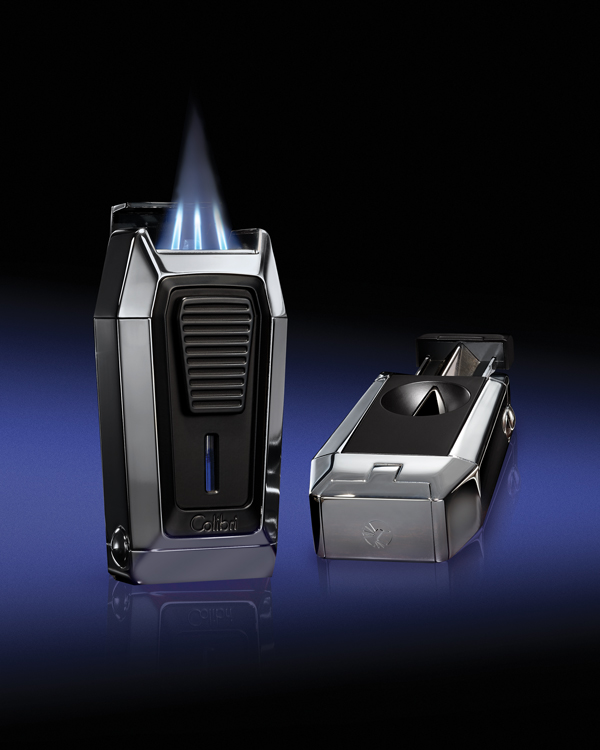 Key to Colibri's 91 years of business and success has been its focus on and ability to understand its customers, who not only inspire the company and its many products but whose loyalty has also fueled and supported the brand for decades. Throughout the 1930s, Colibri was one of the first companies to incorporate exotic finishes of precious metals and mother-of-pearl into its lighters, helping it build a reputation for being a leader in quality. Its customers made the Colibri Monopol a bestseller in 1935, which according to the company's chief financial officer, Yitz Grabie, earned it the distinction of "best-loved lighter of all time." In 1940, the company continued to innovate the lighter category with the release of the Stormgard, a lighter that lit a flame even in the harshest of conditions. This product was built for World War II soldiers who needed a lighter that was functional, durable and high quality.
After the war ended, Colibri continued its focus on innovation with the development of its first multiple gas refill and hydraulic auto-flint system in 1958. Three years later, the company invented the first piezo mechanism, which enabled its lighters to operate without a battery and without flint. Colibri's piezo mechanism set a new standard within the lighter industry and yet again demonstrated the company's commitment to modernizing and transforming the technology surrounding smoking. In the 1970s and 1980s, Colibri expanded its portfolio of products, offering consumers a wide range of luxury accessories, including cuff links, watches and fine pens. It also continued to focus on lighters by developing its first windproof lighter, the Quantum, which was released in 1987.
Throughout each decade, Colibri's product offerings may have changed and evolved, but certain things have remained the same—it has always remained focused on superior craftsmanship, innovation and cutting-edge design for its smoking accessories. Colibri's focus on design precision and quality has allowed it to become a major player in the cigar smoking accessories category.
"Colibri has been around for 91 years, and for these 91 years, our commitment to excellence has been our guiding principle," explains Grabie. "We are able to achieve and chase excellence because we are never content with the status quo, even with our own products. At Colibri, we are always trying to elevate our products and our industry to push expectations forward, hoping to create innovations that our customers have not yet seen and that they didn't know they needed. As long as cigars are being consumed, Colibri will be there to provide the best products for the cigar smoking experience."
Promoting the Brand
As a brand, Colibri has had to overcome some of the stereotypes that have plagued the accessories industry, including one that claims that manufacturers sacrifice quality and production for profit. Sometimes, accessory brands have also been known to rely on discounts and coupons to promote and move products. Colibri has resisted these strategies, noting that often these moves can ultimately be shortsighted and leave  customers dissatisfied and disenchanted with the accessory. Even in its marketing, Colibri has strived to provide quality at the right price point, gimmick-free. To help consumers understand the quality of its accessories, Colibri works hard to provide customers with as much information and education on the uniqueness of its products as possible.
"Product education can be an obstacle," says Marty Faust, vice president of sales at Colibri.
"Because we are constantly evaluating consumer needs and innovating our products, we sometimes have really great products with cool, new features that make them distinct from the competition. However, these products sometimes go unnoticed by the consumer. Our challenge then becomes bridging the gap between consumer knowledge and product application and education."