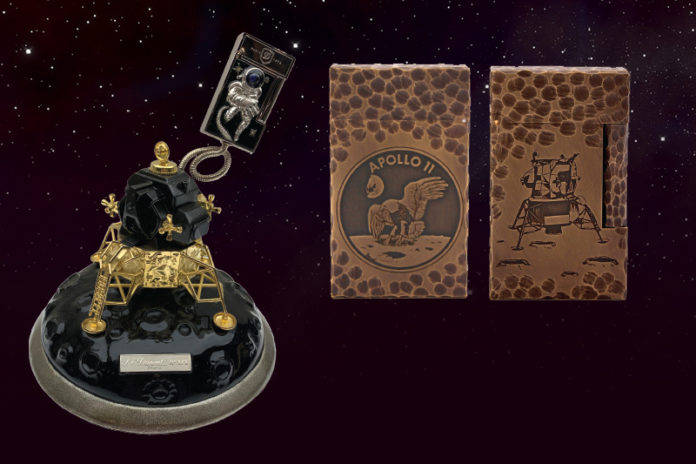 S.T. Dupont has depended on making products with a certain "wow" factor for many years—almost since it first got into the luxury goods market nearly 150 years ago. Each S.T. Dupont lighter, no matter the price, is made completely by hand at the company's atelier in Faverges, nestled inside the Alpine foothills of southeastern France. Noted for setting high standards for the quality of its lighters, striving to make each lighter it produces a work of art, and for constantly seeking innovations in lighter technology, S.T. Dupont epitomizes the art of melding elegance and creativity to capture the imaginations of both collectors and consumers worldwide. It's a legacy that the company's founder, Simon Tissot Dupont, established in 1872 when he created the company to serve the nobility in the court of Emperor Napoleon III.
Purveyor to Royalty
At 25 years of age, Dupont had been a photographer in the French emperor's court, but the German occupation of Paris during the Franco-Prussian War of 1871 caused him to flee to his home in Faverges. Having made a number of connections with important people in the French court and in Parisian society, Dupont plotted his return to the French capital. In 1872, he arrived once again in Paris and established two businesses—one built luxurious horse-drawn carriages, and the other provided luxury leather goods such as briefcases, wallets and luggage. While a fire destroyed the carriage business, Dupont's luxury leather goods business soared with success. By the 1880s, Dupont counted Napoleon III and Empress Eugenie de Montijo as his customers, and his company provided fine luggage and other leather goods to one of France's top retail shops. S.T. Dupont became synonymous with opulence throughout Europe, and through a partnership with Cartier the company began selling its leather goods in the United States in the 1920s, thus establishing S.T. Dupont as a global brand.
Ironically, S.T. Dupont's reputation for producing high-quality leather goods led it to produce lighters. The Maharajah of Patiala ordered 100 lacquer evening bags from S.T. Dupont for his harem, and he requested that each of the bags contain a solid gold cigarette lighter. Rather than commission others to make the lighters, S.T. Dupont made them itself and perhaps saved the company's future. After World War II, sales of leather travel cases and luggage sagged, a trend that continued thanks to the growing popularity of jet travel and the resulting need for smaller and lighter luggage. While still engaged in making beautiful leather goods, S.T. Dupont switched its focus to producing high-quality lighters. In similar fashion, one of these lighters, a custom-made item for Jacqueline Kennedy Onassis, led S.T. Dupont into the world of fine writing instruments when the former First Lady asked the company to create a matching pen. Thus S.T. Dupont has extended its prestigious reputation in producing impeccably crafted products in three luxury categories; however, the company continues to be best-known for its lighters.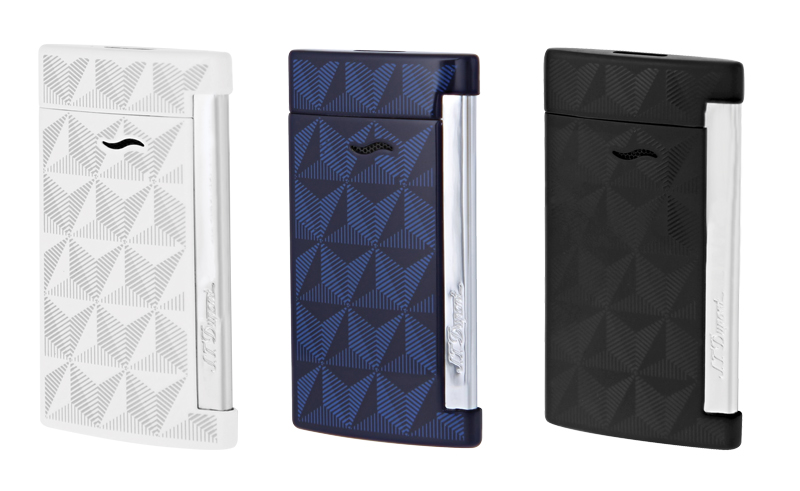 Igniting Excitement
The introduction of this year's water lighter prototype is just one example of how S.T. Dupont captures the imaginations of collectors and smokers worldwide. Also released this year is the company's homage to the 50th anniversary of the Apollo 11 mission and humanity's first walk on the moon. S.T. Dupont collaborated with bronze casting designers 2Saints and artisan Luis Alberto Quispe Aparicio to create miniatures in bronze and obsidian of the space capsule and lunar module used on the mission, and each model took more than 500 hours to complete. A special Apollo Prestige Line 2 lighter is contained in each miniature, the production of which is limited to 11 pieces. The sets have a retail price of approximately $40,000. S.T. Dupont is also making 69 of the Apollo Prestige Line 2 lighters available to consumers for a price of approximately $5,500.
The company's Complication lighter is inspired by watch mechanisms, and owners of the beautiful lighter, which features rubies on its surface, may watch the 200 moving parts inside the lighter as they fire up their favorite cigars. The Complication lighter also allows users to switch between two soft flames or a single torch flame, enabling them to use the device both inside and outside. Furthermore, the lighter requires a secret code to unlock its power.
"Lighters like these are fun to make," Alain Crevet, S.T. Dupont's CEO, explains. "First you must ask if it is even possible to make, then you experience the design and creation process and begin to think that maybe it could be made. Finally, you see them being made, and you feel very proud of the company and the talented people who work for it."
Those talents are immense, indeed. While the unique, rare and expensive lighters showcase S.T. Dupont's deepest talents, the same people who are engaged in making those lighters also make the company's other lighters, such as Ligne 2 and Flame-Jet. S.T. Dupont's lighter series range in price from about $160 for the Mini-Jet, which has a single torch flame and is meant to be an introductory Dupont product aimed at smokers who are in their 20s; to $200 for a Slim 7 or Maxi-Jet, which both offer a single torch flame; to $260 for a Defi single torch flame lighter. One of the company's best-known lighter series, Ligne 2, starts at around $700.
No matter what the suggested retail cost to the consumer is, each S.T. Dupont lighter is made with the same high-level attention to detail. Each lighter is assembled by hand, and somewhere on one of each lighter's parts, the artisan who made it engraves his or her signature into the metal. Likewise, the lacquering on each lighter is done by hand as well. While tobacco lighters might be utilitarian, they can also be cherished works of art.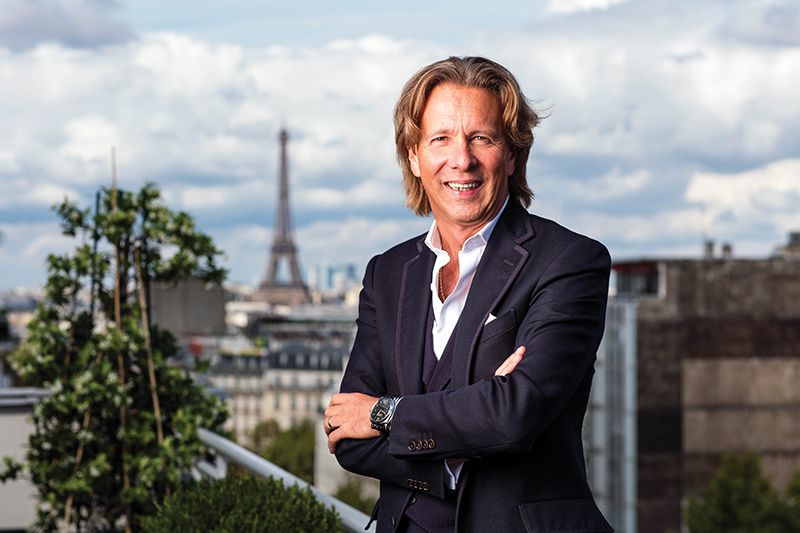 "When you have artists working for you, you can do just about anything," Crevet says. "Our artists have even replicated Monet's first impressionist painting—Impression, Sunrise—in lacquer on a lighter. I tell them that they are really artists in their own right. It was almost like Monet meant to use the lighter as his canvas."
Crevet certainly views his own first S.T. Dupont lighter as a work of art. It was given to him many years ago by his father, and he carries it to this day—and he plans to pass it on to his own children one day. The lighter isn't just beautiful, Crevet says, but it is also durable, which builds the value of each lighter the company makes.
"S.T. Dupont's products last for a long time," Crevet states. "Each lighter is virtually indestructible and could last for years. While we capture people's attention by making the rare and unusual pieces, we keep it by proving the quality of our lighters time after time. They love the beauty, but they are really satisfied by the reliable craftsmanship for which S.T. Dupont products are known."
This story first appeared in the September/October 2019 issue of Tobacco Business magazine. Members of the tobacco industry are eligible for a complimentary subscription to our magazine. Click here for details.
– Story by Stephen A. Ross, editor-in-chief of Tobacco Business Magazine.