Even after as much success as he's had in recent years, Perez-Carrillo says that working on different blends gets increasingly challenging each year because of the evolution of tobacco itself. He compares blending and working with tobacco to a marriage: One needs to have the right balance and blend for that finished cigar to be considered anything close to great.
"It's all about portions," he explains. "Sometimes half a leaf makes a difference in the cigar, and it's incredible, but that's the way it is. Wrappers make a difference. You may fall in love with a wrapper, and you may make a particular blend that you just can't seem to get that profile that you're looking for. You have to know which tobaccos work well together, such as binder and wrapper tobaccos. So, I wouldn't say it's scientific, but you have to have a lot of knowledge of tobacco and basically which tobaccos, binders and wrappers work well together."
Crafting a "winning" blend really comes down to finding the right tobaccos, Perez-Carrillo explains. Creating a cigar that will leave a lasting impact also comes down to discipline, something he learned as a drummer and also as a cigar blender over the years. Cigars, as in music, are all about enjoyment, and those that make cigars, he explains, are in the business of helping people enjoy themselves. Cigar smoking is something people choose to do not because they have to but because they want to and are in need of an escape. With so many cigars to choose from, cigarmakers must find their niche and connect with those who are looking to join in the experience and journey. Once you find the right blends for your cigars and start forming your own tribe, success will follow.
An Unfinished Story
Fifty years into the business and Perez-Carrillo is showing no signs of slowing down. He prides himself on being the same man today that he was several decades ago. After the honors and awards, he refuses to let these superlatives go to his head. He's also working hard to ensure that E.P. Carrillo continues its meteoric rise in the premium cigar industry while it also maintains a "boutique" mentality that will keep it grounded yet hungry for more success.
"There are still a lot of things I want to achieve," he says. "There are a lot of challenges out there, especially now in the industry with everything that's going on at the FDA and the government. But we can't let those things distract our vision of what we want to achieve in the future, and I think what I want to achieve in the future is to have this company keep going, even after I'm gone, which hopefully will be many years from now."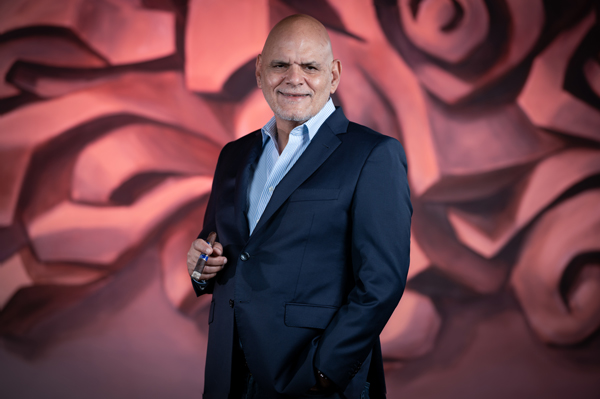 The future and his family are two factors that motivate Perez-Carrillo today and drive what he does. Both of his children, Lissette and Ernie, are constantly challenging him to go after more, while his wife supports him in every way possible. Perez-Carrillo is also a savvy businessman, constantly reading books on management, business and leadership to strengthen E.P. Carrillo's position in the competitive cigar industry. Quoting author Peter Drucker, Perez-Carrillo states that business is all about marketing, innovation and having a great product—three qualities that are woven into every aspect of what he and his company do. Perez-Carrillo confesses that he loves business as much as he loves tobacco and cigars and is very detailed about all aspects of E.P. Carrillo's business, from its factory operations and tobacco yields down to its finances.
"Business is about selling—if you don't sell, you don't have a business," he firmly states.
With the high demand for handmade cigars that has come as a result of the global pandemic, Perez-Carrillo is busy securing tobacco for future releases. The awards and notoriety he's received over the years have been fulfilling because it's been totally unexpected but appreciated as it has made all of the work and sacrifices over the years even more worth it. Even though he's found himself at the top of the cigar industry in numerous ways during the course of his 50 years in the industry, Ernesto Perez-Carrillo knows that there's a lot more work to do, more tobaccos to explore and much more left to his story that's yet to be written.
This story first appeared in the July/August 2021 issue of Tobacco Business magazine. Members of the tobacco industry are eligible for a complimentary subscription to our magazine. Click here for details.
– Photography by Alvaro Mata. Story by Antoine Reid, senior editor and digital director for Tobacco Business Magazine. You can follow him on Instagram @editor.reid.