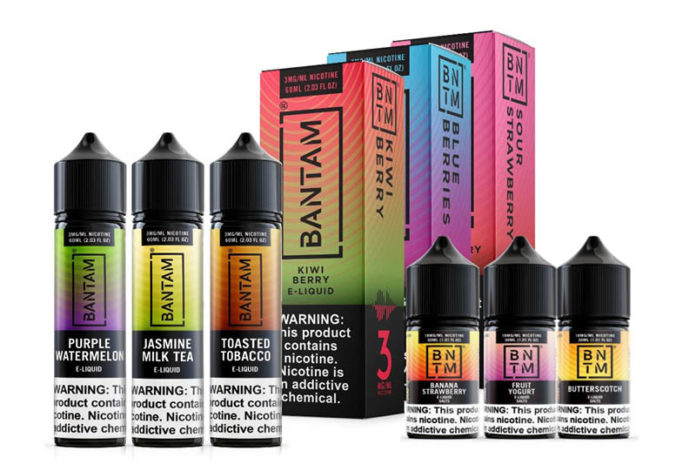 A lot has been said and written about vaping in the U.S. While you may believe it's a newer phenomenon or a passing fad, it actually is a category of product that dates back to the 1930s. Back in 1927, Joseph Robinson filed for a patent related to an electronic cigarette product and was granted that patent in 1930. Although this product never actually made it to the market, it opened the door to an all-new product category for smokers.
Fast forward to the 1990s, when others followed Robinson's lead and filed numerous patents for nicotine inhaler devices. According to research published by CASAA—a consumer advocacy nonprofit promoting the availability and protection of smoke-free alternatives to combustible tobacco—many of these devices relied on evaporation or physical propulsion, but these devices were a far cry from the e-cigarettes on the market today. Innovation swept through the e-cigarette industry with companies big and small improving on the technology for e-cigarettes, and it wasn't until 2006 when the electronic cigarette market was fully up and running in the U.S.
Among the companies that came onto the market during the rise of vaping in the U.S. was Bantam Vape, a North Carolina-based e-liquid brand founded by vapers for vapers. According to Anthony Dillon, a spokesperson for Bantam, the business was started to provide adult consumers with high-quality, great-tasting e-liquids from a brand they would come to trust.
"Our primary focus is always on marketing high-quality, flavor-filled e-liquids that meet the evolving expectations of the industry," he explains. "That is why our tobacco-derived e-liquids are undergoing the premarket tobacco product application (PMTA) process."
Bantam's flavors are backed by science and manufactured in ISO 8 certified cleanrooms at an ISO 9001 operation. Cleanrooms are classified according to the cleanliness level of the air inside. These rooms provide a high level of particle protection and require numerous air changes to allow a limited number of maximum particle concentration limits in each room. For Bantam, manufacturing its products in these cleanrooms helps the company control quality, create consistency and craft e-liquids in a contamination-free environment. This is good for the consumer because it means that when they buy a Bantam product they are getting a high-quality product.
"Bantam's flavors are backed by science, manufactured in ISO 8 certified cleanrooms at an ISO 9001 operation, and undergo rigid testing and analysis, resulting in smooth, great-tasting e-liquids desired by adult nicotine consumers seeking an alternative to combustible cigarettes," Dillon explains.
Prioritizing the Customer
Right now, Bantam's focus within its business is on the necessary steps that need to be taken to build strong, long-lasting relationships with its business-to-business customers. Providing adult nicotine consumers with alternatives to combustible cigarettes is at the core of what Bantam does on a daily basis.
"We offer e-liquids in a variety of flavors, nicotine strengths and size options because there is no one-size-fits-all approach to meeting and exceeding consumer preferences. We have seen great repeat business with our tobacco and menthol e-liquids in addition to many of our flavors that we have become known for, such as sour strawberry, kiwi berry and banana strawberry."
When it comes to its products, Bantam makes the end consumer its top priority. This is why the company has developed a variety of e-liquids offered in different flavors, nicotine strengths and size options. This same philosophy is applied to the company's other product category: nicotine salts.
"Today's U.S. vapor market is quite complex and rapidly evolving," says Dillon. "There is a significant opportunity to provide adult consumers with alternatives to combustible cigarettes, but unfortunately that is overshadowed by the challenges, such as lack of PMTA enforcement, which must be overcome."
Bantam's e-liquids are designed and developed in the U.S. by leading flavorists. The flavorists employed by Bantam have decades of experience with perfecting flavors, a quality that is important to Bantam's customer base. In addition to being manufactured in ISO 8 certified cleanrooms at an ISO 9001 operation, all of Bantam's products are subject to rigorous testing and analysis. This helps in creating smooth e-liquids that also have a good taste.
It should come as no surprise to anyone who has been keeping up with the news that regulations imposed on flavored e-liquid products have affected the entire vapor and e-cigarette industries, Bantam included. Increasing regulations, however, have always been on the radar for those at Bantam and are worked into both its short-term and long-term business strategy.