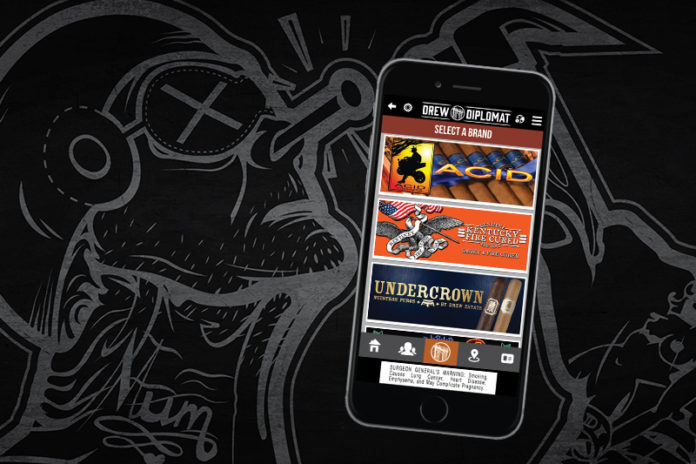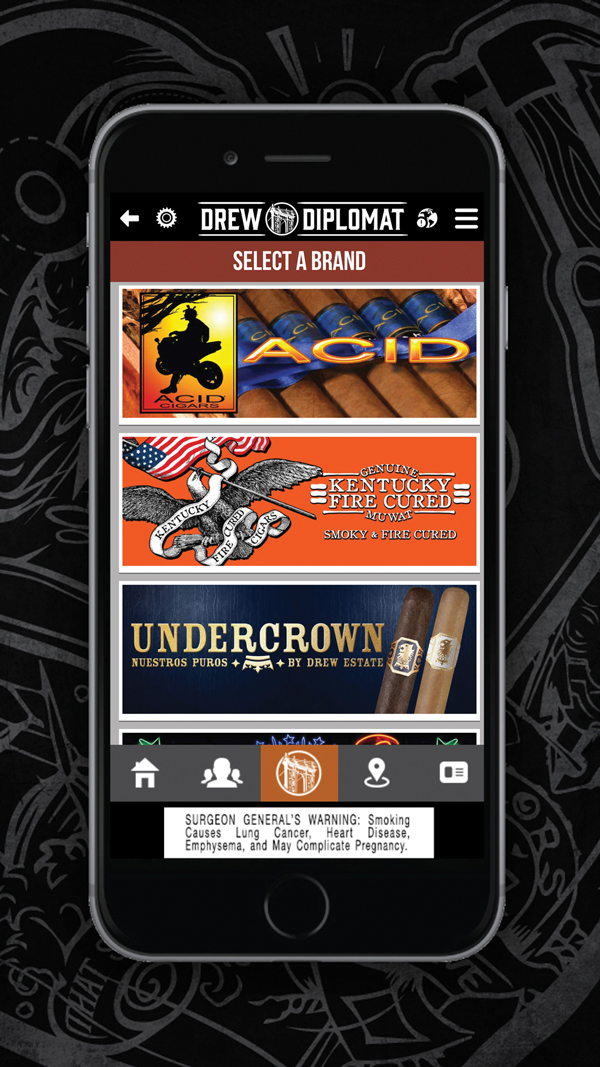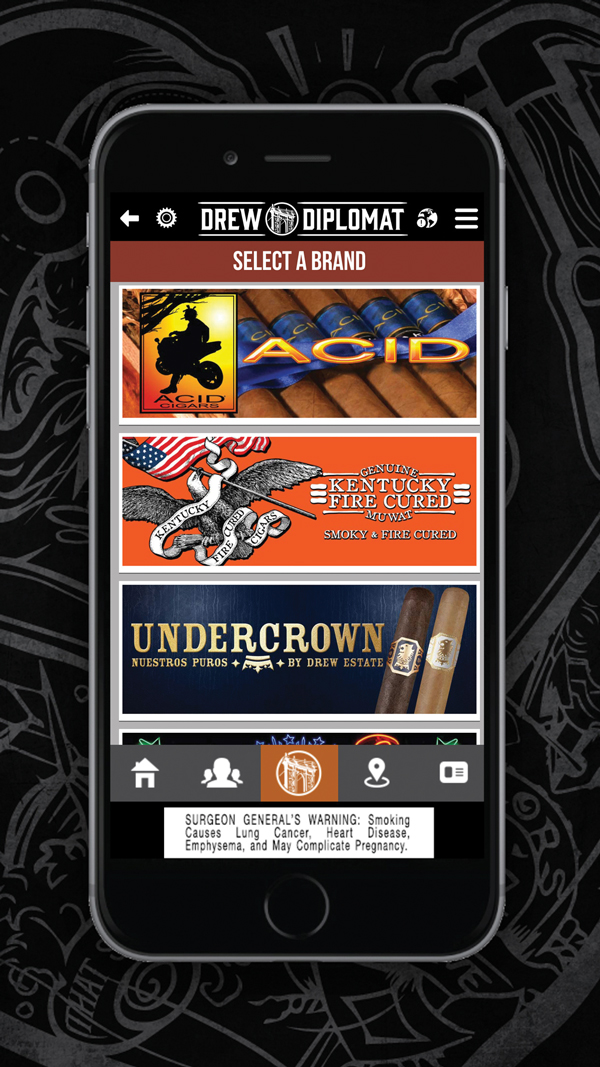 In its 20-year history, Drew Estate has produced more than 1,000 cigars, but its most impressive and impactful release may have come in the summer of 2016 with the new Drew Diplomat app. Available on iOS and Android devices, Drew Diplomat is more than just a mobile application built around Drew Estate. It's an extension of the Drew Estate brand that, much like its cigars, sets out to change and even challenge the status quo of the cigar industry. Drew Diplomat is a bridge that connects consumers with other fans of Drew Estate. Best yet, it transforms Drew Estate from a brand into a movement fueled by technology and social media.
"Drew Diplomat is a place where our community, our subculture of people, are able to interact with our brands," explains Sam Morales, Drew Estate's director of marketing. "The app is a way for us to connect our most crazy consumers with our most crazy customers and really align the two together. It's a strategic advantage to join the program and to be a Drew Diplomat."
The company has invested more than $1 million in the development of the Drew Diplomat program and application. Technology is key to Drew Estate's business model and growth plan, and it stands to gain a great deal from its investment in the application because of the data, feedback and direct connection to its consumers that the Drew Diplomat app provides. While similar apps sell cigars directly to consumers, Drew Diplomat instead aims to drive fans of the Drew Estate brand into the stores of Drew Estate retail partners. Jonathan Drew, founder of Drew Estate, addresses the importance of brick-and-mortar retail stores to Drew Estate's overall success.
"Brick-and-mortar retail stores are one of the three fundamental pillars of the cigar business," Drew explains. "It is where the magic of the factory floor is communicated at the humidor level. At Drew Estate, we view brick-and-mortar retailers as key to the survival of our industry, so it's our priority to create platforms in 2017 that push our strategic partnership to new levels. The Drew Diplomat app keeps that spirit alive and pure. In 2017, expect to see Drew Estate go back to its roots, guerrilla-style, destroying everything in our path and aligning with our loyal brick-and-mortar customers to deliver an unparalleled experience to the consumer."