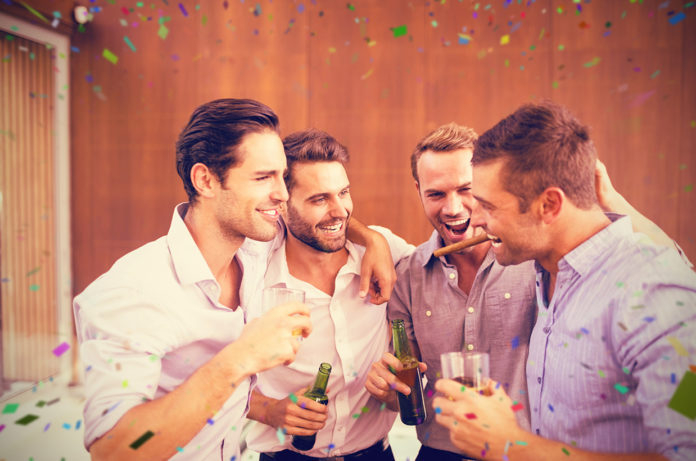 Want to be a better entrepreneur? Then you need to disconnect. It may sound strange–especially coming from a publication like Tobacco Business where hustle and grind is often the heart and soul of many of the entrepreneurs and businesses profiled–but it's true.
To understand the importance of disconnection, you must first look at the consequence of overworking yourself–burnout. There are countless studies detailing the possible consequences of overworking yourself. Pulling in too many hours of overtime can lead to depression according to a study by Whitehall. According to the American Psychological Association, overworked employees cost U.S. businesses an estimated $300 billion per year due to diminished productivity, high employee turnover, and higher insurance, medical and legal costs. Bottom line, we're putting in more hours, staying connected and tethered to our jobs more and though there may be a slight bump in the bottom line, we're no better for it.
Disconnect. It sounds scary and counter-productive but it's the key to success, especially in today's tobacco industry.
"Disconnection is a really a good thing because it's a time when things start to surface up," explains Michael Giannini, Creative Director of Ventura Cigar Company. "For me it's when I'm driving in my convertible with the top down listening to music. Sometimes I don't even know I have music on because I'm thinking about something and am like, 'Wow, that's cool!'"
Here are 3 reasons why disconnecting can not only improve your quality of life but make you better professionally as well:
1. Disconnecting Can Help You Relax and Boost Your Creativity
In a study published in the Harvard Business Review titled "Making Time Off Predictable," a group of participants that identified as workaholics reported a greater work/life balance and increased job satisfaction when they took regular breaks.
For serial entrepreneur Matt Booth of Room101, some of his best ideas have come from when he's allowed himself to disconnect and rest. "Pay attention when falling asleep," he advises. "It is at the moment you begin to separate from consciousness [when] your mind is the most free to wander. Keep a note pad within reach so you can chart ideas as they materialize. You may not remember them in the morning."
2. Disconnecting Is Good For Your Health
The more you work, the more you're prone to stress and the bad affects it can have on your health. One study published by the National Institutes of Health found that men who worked 11 or more hours doubled their chance of a heart attack. A Japanese study published by the BBC found that those who spent a lot of time staring at computers were at a higher risk of developing glaucoma.
Michael Giannini of Ventura Cigar Company makes an effort to disconnect on the weekends and not only use that time to reflect and meditate but also workout. "What's kind of crazy that I do is that on weekends, I really don't talk to anybody. Not that I'm trying to be rude or that I'm antisocial but I need that quiet time to absorb what I've experienced during the week," he says. "It's hard and everyone has a busy life. I try to get rid of every distraction that I have over the weekends just to have some quiet time and enjoy life."
3. Disconnecting Can Improve Your Performance At Work
In the story "Relax! You'll Be More Productive" written by Tony Schwartz and published in the New York Times, Ernst & Young reported that for every 10 additional hours of vacation time taken by an employee, his or her end-of-year performance rating improved by 8 percent. The best way to disconnect from work? Occupy your non-working hours with something meaningful and productive.
Sean Knutsen, CEO of Boveda, Inc., explained that he and his business partner Tim Swail's non-working hours are spent with family, friends, hobbies and non-work related interests. "First and foremost, and we have hobbies and so forth outside of business. I love golf–I'm not a good golfer whatsoever but I love to play the game and it may be the greatest game on the planet. Love hockey as well. Tim and I are avid NHL hockey fans so we go to a lot of NHL games and are season ticket holders and all of that," he explains.
If you're hoping to up your game at work, disconnect and be wary of putting in those extra hours each week. If responsibilities at work demands more of your time than the average 40 hours a week, it may be time to delegate your tasks or ask your team to take on those tasks that you don't enjoy or struggle with. If you aren't the type to turn off your phone at night or on weekends, at least turn off notifications to ensure you're less distracted by work when you're away from the office. Still fear work will takeover your free time? Take up a hobby or pursue a new interest to keep yourself occupied. Even though disconnecting can be as much work as actual work, the benefits are plentiful and can help you and your tobacco business flourish and be successful.
For more business, marketing and entrepreneurial tips for tobacco businesses, be sure to bookmark tobaccobusiness.com and follow us on Facebook and Twitter @tobaccobizonline.
– Story by Antoine Reid, an editor and digital content director for Tobacco Business Magazine. You can follow him on Instagram @editor.reid