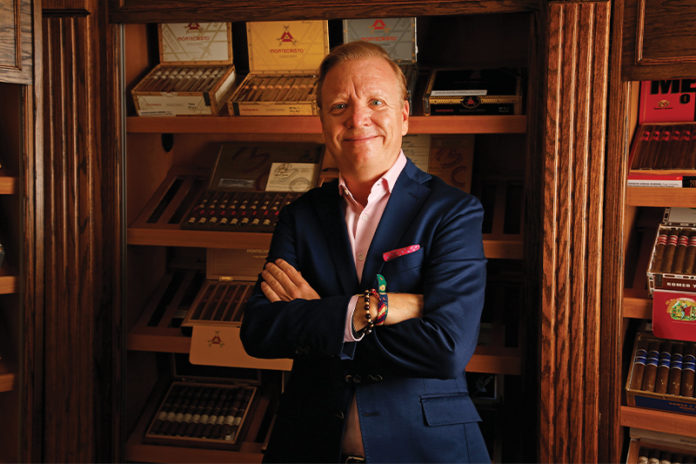 In part 2 of Tobacco Business' latest cover story, Tabacalera USA's Javier Estades shares how he leads, Altadis U.S.A.'s handling of the COVID-19 pandemic and what's ahead for him and the various tobacco businesses within his company. For part 1 of this story, click here.
The Flex Plan
With such a broad business footprint that aims to offer U.S. consumers a complete premium experience, Estades knows firsthand the important role a good team has in any success and achievements. The U.S. adult consumer is both knowledgeable and demanding, requiring the company to pivot and adapt its strategy quickly in order to take advantage of new opportunities as consumer behavior evolves.
"You must be flexible and adapt to the environment and company you are working with," says Estades. "I see myself as a person who builds high-performance teams and sets the direction and overall strategy of Tabacalera USA in line with the company plans. I try to remove obstacles my teams face. For me, it's about trust, leadership, empowerment and defining the right processes. My biggest learning is that if you do not embrace change, you will be in trouble. Sometimes you get change right, and some other times you fail, yet what matters most is to have a clear vision, to build a powerful team, to keep on trying and to take calculated risks. These are the things that ultimately make a difference."
This year has been full of obstacles that Estades and his team have had to overcome. The biggest challenge of the year, besides the ongoing challenges of U.S. Food and Drug Administration regulation, has been the COVID-19 pandemic. Even with COVID-19 and the disruption it has brought on, Estades says that he's pleased with Tabacalera USA's performance overall, especially with the company's ability to reach adult consumers online. The company has been able to keep up with its customers' demands due to having a large inventory of cigars going into the pandemic. In addition, Altadis U.S.A. and Tabacalera USA's other businesses have all embraced technology during the pandemic, allowing the company and its team to remain operational and productive throughout this challenging year.
At the core of Tabacalera USA and its different business units are its business intelligence platforms. Estades views information as being critical to all that he and his team do and say that without the right information the company would not be able to properly carry out its many processes and initiatives.
"This industry is about passion and tradition, yet you need to have data to make the right decisions," he explains. "We have built one of the most powerful business intelligence platforms in the industry. For instance, we built a state-of-the art application for our customers called Altadis Connect, where retailers can place orders, see our products, learn the status of the shipments and access much more useful information."
Altadis' understanding of the market has allowed Estades and his team to better understand its trade customers and consumers, allowing the company to adapt to changes in buying habits and product preferences by developing new cigars and trade programs. Social media is another tool the company has used to gather information that it uses to perfect its marketing and business. Whether it's educational or trade tools like Altadis Connect or a loyalty program that will appeal to consumers, Estades makes it a priority to understand the company's consumers and trade partners so that when doing business with Tabacalera USA all will be able to say they have had a good experience, no matter how they've interacted with the company.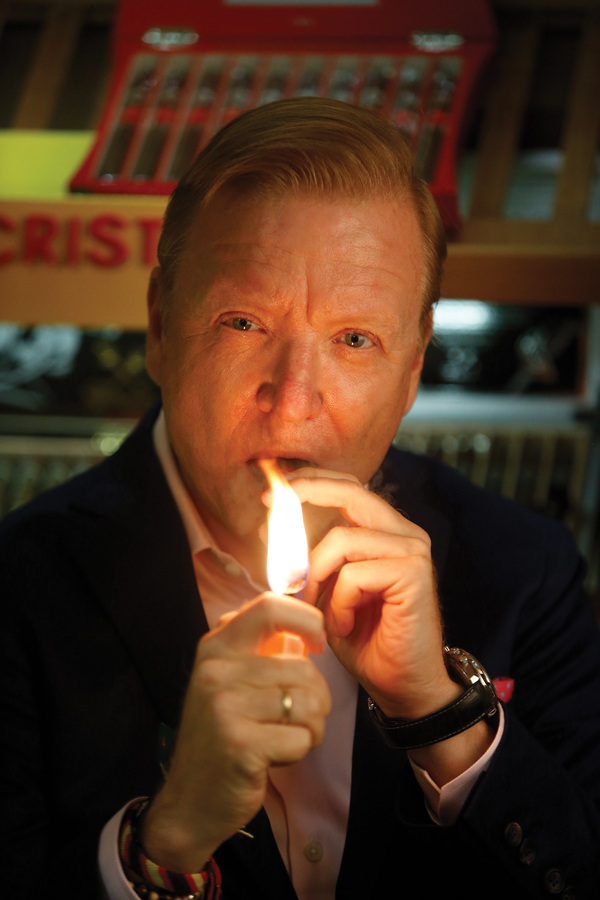 Staying the Course
In addition to overseeing Tabacalera USA, Estades has served as the chairman of the Cigar Association of America (CAA) for the past five years. As the president and CEO of Tabaclaera USA, he understands all too well the importance of advocacy in building and maintaining a business. When speaking of his time working with and leading the CAA, Estades refers to it much like his move to the U.S.—a great opportunity.
"As a Spaniard who arrived in this great country with my wife nine years ago with many ideas and much energy, being the first non-American to serve for five years as chairman of the largest cigar association in the U.S. has truly been amazing," says Estades. "I've had great support from CAA's president, Craig Williamson, from its staff and from my fellow board of directors. I can tell you that my mother, as well as my wife, feel very proud of me. Again, it has been an honor!"