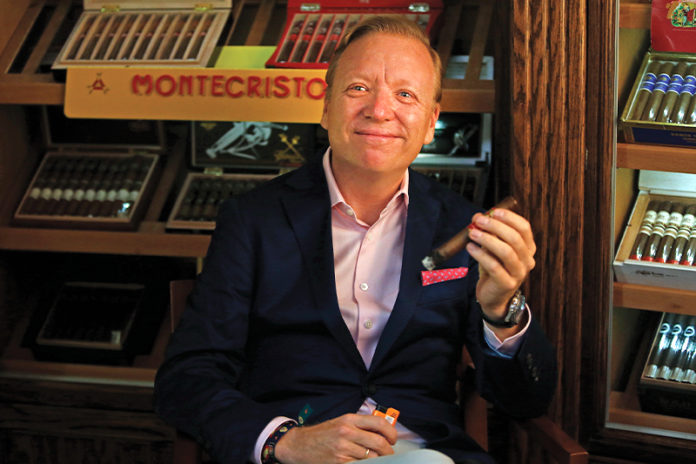 The premium cigar industry is full of different personalities and entrepreneurs, each one having his or her own personal approach to business. Some are constantly in the spotlight and quickly recognized the moment they step foot into a trade show, are seen in an advertisement or make an appearance on social media posts. Others keep a lower profile as they diligently work to build the profile of their business and its brands. Tabacalera USA's CEO and president, Javier Estades, is of the latter of those businesspeople.
Whether you are fully aware of it or not, you know Javier Estades and his work. Estades is a marketer with vast experience in the fast-paced consumer goods category. In 2002, Estades began working at Altadis while he was living in Spain. As a regular cigar smoker, helping to market Altadis' cigar products was a perfect fit for the Spaniard. Estades has always enjoyed traveling and experiencing new cultures, two passions that he's worked into the different business units of Tabacalera USA over the years, from its premium cigar products to its network of retail stores. Estades' reach and influence go well beyond Tabacalera USA—he has also spent the past five years serving as chairman of the Cigar Association of America. With over 18 years of experience working closely with other manufacturers and retailers in the premium cigar space, Estades is one of the best-equipped people to convince lawmakers in Washington, D.C., about the negative impact regulations can have on all of those who've turned cigars into a profession and business.
There's one thing many are unaware of when it comes to Estades: He loves the sea. Sailing and boats are among his favorite ways to unwind and spend what little leisure time he has. In fact, there are many parallels between what happens within the boardroom of Tabacalera USA and what happens at the helm of a boat. Both positions require agility and the ability to change course quickly. Over the nearly two decades Estades has worked in the premium tobacco business, he's encountered his share of obstacles that he's had to work his way around—regulations, competition, changing consumer preferences, mergers, acquisitions. You name it and it's likely Estades has had to deal with it. Yet, he has prevailed and stayed the course, steering his company through rough patches and toward bigger and better things.
Estades is humble and gives credit where it's due. He's had a lot of help from other skilled professionals during the span of his career. When Altadis made the decision to grow its premium cigar business in the U.S., Estades knew that the only way to do so was to also grow his team. In just a short amount of time, Tabacalera USA has transformed its business from its original scope that was focused solely on products and expanded it to include providing top-notch consumer experiences. Estades shares how he's navigated his career through challenges and uncharted territories as well as the role he has played in steering Tabacalera USA to become one of the leaders of the premium cigar industry.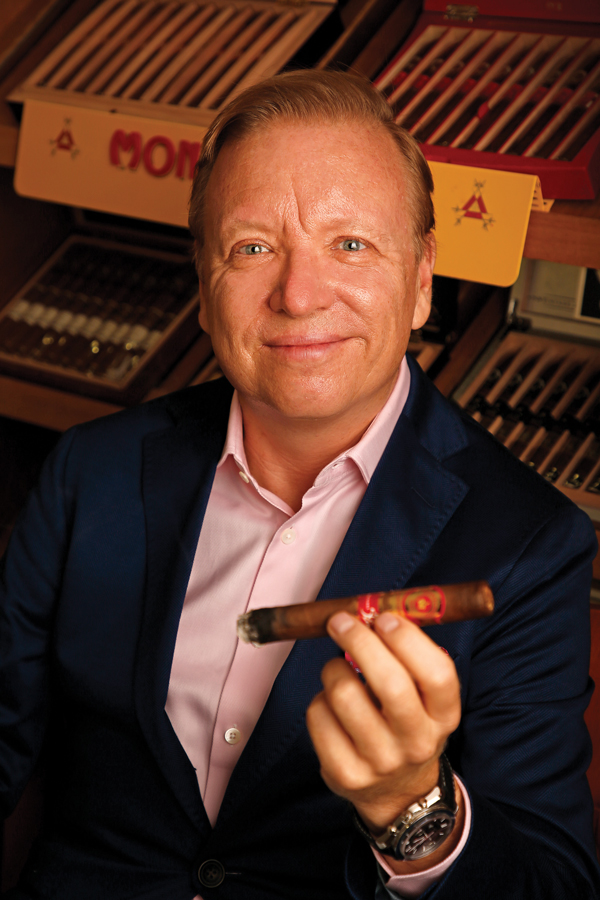 The Opportunity of a Lifetime
Estades was born in Mallorca, Spain, and lived and worked in Madrid. For college, he ventured to the U.S., where he earned his degree at George Washington University in Washington, D.C. He would later return to Europe where he'd earn his MBA. Long before he began his career in the premium cigar industry, Estades worked with fast-moving international consumer goods companies, many of which prepared him for the demands of leading one of the world's largest premium cigar companies.
"I have been all over the place," Estades confesses when reviewing his work history. "I have been fortunate because in each company I have learned from the finest professionals. For instance, in my time at Kraft-Heinz, I acquired the knowledge of processes and methodologies. At Bristol Myers-Squibb (Clairol), I developed and honed my soft skills."
If there was one professional in particular that had a great impact on who Estades would eventually become professionally, it would be his mother. "She turned 90 this year, and she was the co-founder of Spantax, one of the largest European private commercial airlines in Europe in the 1970s and 1980s. She taught me the entrepreneur spirit and to always remain humble," says Estades.
Growing up, Estades enjoyed traveling, seeing new places and experiencing new cultures. Early on in life, he had an idea of what his ideal job would entail. Professionally, he wanted to play a big role in building something special, and he wanted to play a role in transforming a business. This was what he was passionate about, although there was no specific path toward that goal set for him. He just knew he wanted to grow a business the right way while also giving it his full attention so that it could eventually reach its full potential.
Estades—who is known for helping to build a tobacco business around iconic cigar brands like Romeo y Julieta, Montecristo, H. Upmann and Henry Clay—originally had no intention of turning cigars into a profession. Before he joined Altadis in Spain, he was already an avid cigar smoker, and his now father-in-law also smoked cigars, so when he was hired as Altadis' marketing manager of cigars in Spain, this new career path seemed like a natural fit. This new career allowed for Estades to incorporate all of his passions into his career: He'd be able to travel, experience new cultures beyond Spain and transform a business through exciting premium cigar products.
The years working with consumer goods prepared Estades for the demands of the cigar business. While in Spain, he worked with machine-made cigars before being promoted and taking on a role that put him in charge of the commercial operations for all of Spain's mass-market and premium cigars. When Altadis was acquired by Imperial Tobacco, Estades oversaw the company's premium cigars in Spain and some of its international business, including its Cuban machine-made brands. Nine years ago, Imperial Brands' Fernando Domínguez presented a new opportunity to Estades that would put him closer to fulfilling his early career goals of building and transforming a business: Estades would relocate to the U.S., where he would strengthen and further develop the company's premium cigar operations.
Bringing the Premium Experience Stateside
According to Estades, the U.S. is a much larger market in comparison to Spain. "We estimate that around 65 percent of the entire premium cigar volume worldwide is based in the United States," he explains. "Secondly, the number of offerings is huge—a bit overwhelming, in my opinion—versus Spain. The retailers are bigger, and size truly matters here as the ring gauges are bigger than they are in Spain. Also, many adult consumers here [in the U.S.] are very focused on trying new things. Yet, one thing seems universal here that is quite amazing: No matter where you are, there is a bond between cigar smokers."