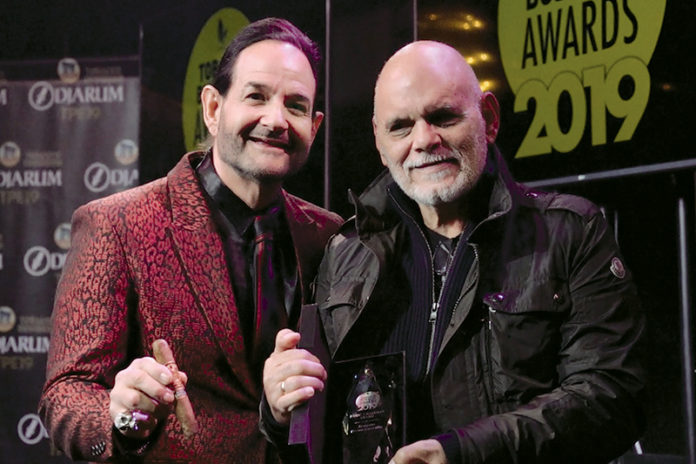 Inspired by the work of psychologist Carl Jung and mythographer Joseph Campbell, Ventura Cigar Company released the first two editions of its Archetype line of premium cigars at the International Premium Cigar & Pipe Retailers Association (IPCPR) trade show and convention in 2016. Jung recognized the universal mythic character types that have risen from the human psyche in cultures around the world. Campbell identified common themes, including that of the heroic journey in which the main character is confronted by a series of challenges on his quest and receives help from friends and mentors along the way. Amidst developing flavor profiles, conceptualizing branding and packaging, identifying the best likely marketing demographics and developing accompanying marketing collateral for any new cigar a story develops, and Ventura Cigar Company wanted to celebrate those stories told by the unusual medium of premium cigars.
The First Two Chapters and Miniseries
Like the hero on an epic journey, Ventura Cigar Company has turned to friends to develop all the blends in the Archetype series.
"At Ventura Cigar Company, we love to design brands and tell great stories with them, and we love working with great manufacturers," says Ventura Cigar Company's general manager and creative director, Michael Giannini. "Not having our own factory is very beneficial to us because it's opened the world to us working with great manufacturers around the world and using their various different ways to make cigars in our own brand."
Archetype Chapter One is made by the Occidental factory in the Dominican Republic and consists of three blends: Dream State, Sage Advice and Strange Passage. The mild- to medium-bodied Dream State features an Ecuadorean Connecticut wrapper, an Ecuadorean Sumatra wrapper and a multinational blend of filler tobaccos that offers a complex flavor profile of fruit, vanilla and white pepper. Dream State is available in three sizes: Churchill (7 x 48), Toro (6 x 50) and Robusto (5 x 52). Sage Advice is made from seven different tobaccos—including a hybrid wrapper, Dominican San Vicente binder and multinational filler tobaccos—to create a medium to full-bodied smoking experience that features tasting notes of leather, dried fruit and spice. Sage Advice is available in three sizes: Toro (6 x 52), Robusto (5 1/2 x 54) and Gordo (6 x 60). Strange Passage offers a full-bodied smoke that transforms throughout the experience from freshly roasted coffee and aged wood to an earthy fruit and spice finish. Made from an Ecuadorean Habano wrapper, Honduran Corojo binder and multi-national blend of filler tobaccos, Strange Passage is available in three sizes: Gordo (6 x 60), Short Robusto (4 1/2 x 50) and Robusto (5 1/2 x 54).
Archetype Chapter Two consists of two blends made for Ventura Cigar Company by Drew Estate. Initiation is made completely from Habano tobaccos and offers a medium-bodied smoking experience that features floral notes and the tastes of white sage and orange zest. Initiation is available in three sizes: Churchill (7 x 48), Toro (6 x 52) and Corona (5 x 46). The full-bodied Axis Mundi's blend of Ecuadorean Maduro Habano wrapper, Indonesian Sumatra binder and Nicaraguan Habano filler tobaccos delivers a rich, complex flavor profile with layers of spice, dried figs, maple syrup and charred oak. Axis Mundi is available in four sizes: Churchill (7 x 48), Toro (6 x 52), Robusto (5 x 54) and Corona (5 x 46).
Having debuted at the 2018 IPCPR show, the Archetype Fantasy Miniseries is a series of three Robustos (5 x 50) that are all made for Ventura Cigar Company by Oliva Cigars. Crystals is made from an undisclosed wrapper and Nicaraguan binder and filler tobaccos. Curses is made from a Connecticut Broadleaf wrapper, and Nicaraguan binder and filler tobaccos. Cloaks is a box-pressed cigar made using a Connecticut Broadleaf wrapper and Nicaraguan binder and filler tobaccos.
The cigar press has praised Archetype cigars appearing in Chapter One, Chapter Two and Miniseries lines. Cigars and Spirits magazine has rated Sage Advice 92, Strange Passage 93, Dream State 95 and Axis Mundi 93. Axis Mundi was rated Cigar and Spirits magazine's No. 6 cigar for 2016 and was named the 13th best cigar for 2017 in Cigar Aficionado's magazine's top 25 listing. Cigar Aficonado also award a 92 rating to the Strange Passage Short Robusto.

Chapter Three: Master and Student Reunite
At the upcoming 2019 IPCPR show in Las Vegas, Ventura Cigar Company will introduce Archetype Chapter Three, thus continuing the brand's journey, which started in 2016. Like the best stories in the archetypical legends and myths, Archetype Chapter Three cigars will represent a reunion of master and student as the cigars are a collaboration between Ernesto Perez-Carrillo, owner of EPC Cigar Company, and Giannini. Perez-Carrillo and Giannini worked together for about 10 years—from 1999, when Perez-Carrillo sold his company, La Gloria Cubana, to General Cigar Company, to 2009 when he retired from La Gloria Cubana. Giannini joined General Cigar Company at approximately the same time that Perez-Carrillo sold La Gloria Cubana to General. As La Gloria Cubana's brand ambassador, Giannini worked closely with Perez-Carrillo in introducing new blends for the brand, such as Artesanso de Miami, as well as special projects, such as the Limitada humidors. The 10-year partnership was a tremendously successful one, both professionally and personally for Giannini, who was anxious to reunite with his mentor soon after beginning his new job with Ventura Cigar Company on Nov. 1, 2017.