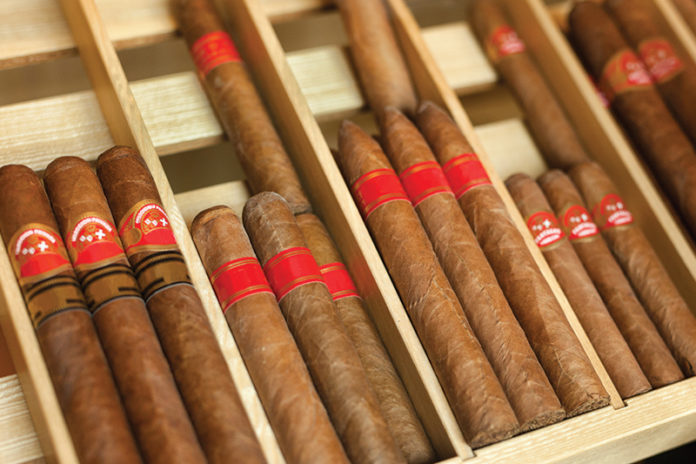 Almost every retailer who has been in the premium cigar industry for any length of time can share the same story: You bring in a new cigar, conservatively at first, and the cigar proves to be a big hit. News spreads, and within days nearly every customer coming into the shop is asking for it.
All it takes is a little buying discipline, the help of a point-of-sale system (POS) that allows you to regularly monitor product sales through reports, and the ability to admit defeat and find creative ways to unload underperforming cigars to make room for potentially better performers. Having better control over your inventory might mean a little extra work in the beginning, but that additional effort should pay off handsomely for your business's bottom line—and for your own peace of mind.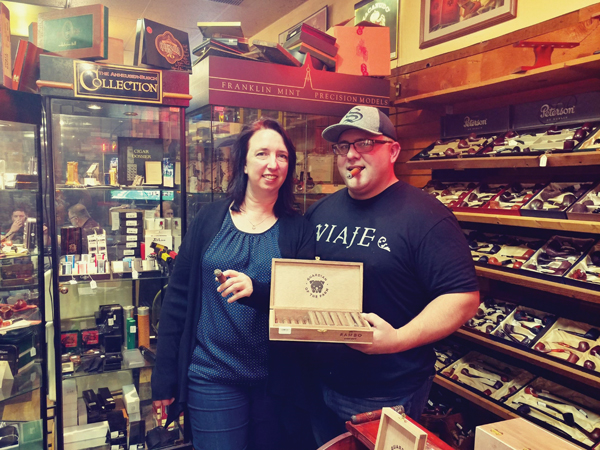 To Buy or Not to Buy?
Tobacconists are typically people pleasers. So how does a tobacconist become a more discerning buyer? Deciding whether to bring in a new cigar line is just part of the overall equation. Figuring out how many to buy is critical to the cigar line's ultimate success. Buy too few boxes and you run the risk of not being able to sustain the demand before customers' attention moves on to another brand. Buy too many and you're likely to get stuck with a few slow-sellers.
While Hutson says that he's pickier about what brands to bring into Just for Him, he still strongly believes in the "one for show and one to go" philosophy.
"Getting stuck with unwanted cigars has been a big problem for tobacconists everywhere, especially in recent years with the plethora and popularity of boutiques, limited editions and seasonal editions," Hutson explains. "I think you're doing yourself a disservice if you don't [buy one to go and one to show] because the customer wants it right now. I know from experience that if we don't have it, the customer will find it elsewhere."
Running the Numbers
POS systems and inventory tracking programs have helped retailers in all industries keep better track of the products they sell, and they can help tobacconists as well.  But while these programs can be very helpful, many tobacconists have been reluctant about bringing them into their stores.
Hutson uses Lightspeed as his POS system and likes that his data is saved on the cloud so that if one of the computers at his store crashes, he never loses the information. Having the cloud-based system also allows him to use an iPad or a cellphone to check incoming inventory without devoting one of his computer registers to the task. And Lightspeed easily allows retailers to set up reports to let them monitor their sales and inventory numbers.
"We run reports at least monthly," Hutson says. "Sometimes we're curious how a particular month is going or how we're doing on a holiday, and then we'll run reports. It's also useful for making purchasing decisions so that we can see the amount of business we've done with a company, and we can see if it's increasing or decreasing. It helps us to make more efficient ordering decisions. It also tells us what is underperforming and might need phased out."
Kicking the Dogs to the Curb
What do you do with your clunker cigars? Offering cigars at a discount or creating sample packs is one way to rid yourself of dead inventory. Featuring those cigars at an event is another way to either reignite interest in those once-loved cigars or provide incentives for customers to take them off your hands.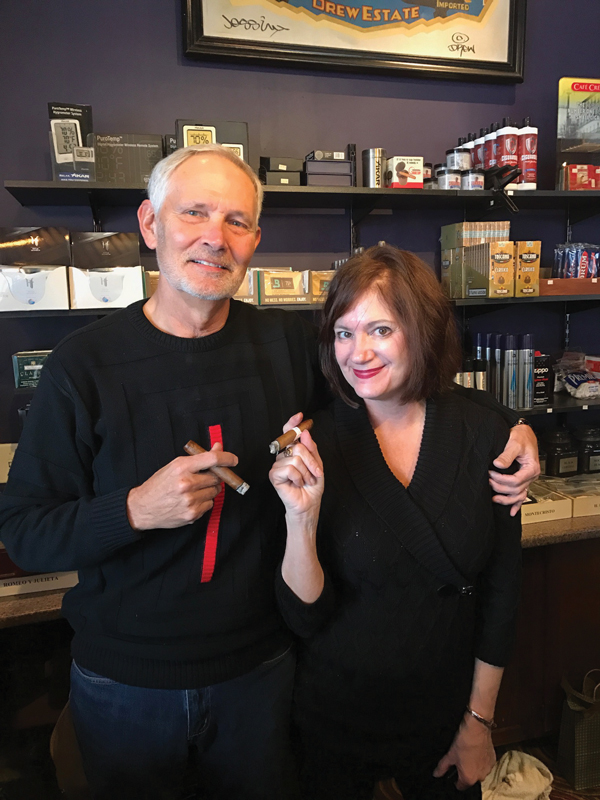 "We have a pretty comprehensive system of identifying ourslow-sellers and trying to pump up their sales," says Kane. "We use our newsletter and social media platforms to let customers know about new cigars or inform them about special deals we'll feature in the coming month. We also have a lot of events at our store. Those are a good way to reduce your inventory of slow-moving cigars."
Events don't necessarily need to be held in your store, either. Koebel has a mobile humidor, the MH2, which he uses to sell cigars at local music festivals, art shows and other similar events. Capable of holding nearly 80 boxes, the mobile humidor is loaded with some of Koebel's best-sellers and a few of his slowest sellers—perhaps the occasional or celebration cigar smoker will enjoy the cigar that his regular customers have ignored.
Giving for Good Riddance
Making more disciplined purchases informed by regular reports generated by your POS system ought to make getting stuck with unwanted inventory a less frequent hassle for tobacconists. On those occasions when—for whatever reason—a cigar's sales die, there are a number of ways to eliminate that dead inventory. On the even rarer occasion when none of these answers work, the tobacconist is left with one fail-proof solution, insists Koebel.
"When all else fails, light it up!"
This story first appeared in the May/June 2018 issue of Tobacco Business magazine. Members of the tobacco industry are eligible for a complimentary subscription to our magazine. Click here for details.
– Story by Stephen A. Ross, senior editor of Tobacco Business Magazine