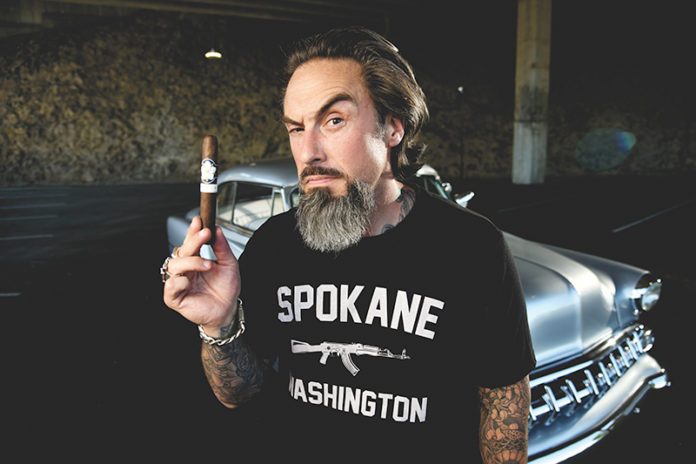 In part 2 of Tobacco Business' exclusive interview with Room101's Matt Booth, Booth talks about his time and experiences in the boutique cigar industry, the challenges he's faced while building his brand and his plans for the future. For part 1 of this story, click here.
Making the Brand
Booth's 2008 meeting with Austin and his work with Camacho were not his first exposure to the world of premium tobacco and cigars. He was first introduced to the idea of cigar smoking during his teenage years by his uncle, Lee, a man Booth calls the "coolest guy" in his family. Lee was a fan of reggae music and cigars, and he passed on these two loves to Booth. Booth's uncle taught him about the spiritual aspects of cigar smoking and how cigars could bring people together. Cigars, however, did not materialize as an occupation for Booth until his encounter with Austin years later. Booth worked with him and the original Camacho factory in Honduras for several years to bring his unique style and brand into the premium cigar world. Room101 made its debut in the cigar category during the 2009 International Premium Cigar & Pipe Retailers Association (IPCPR) trade show in New Orleans. It was also around this time that Camacho was acquired by Oettinger Davidoff AG, which became the distributor of Booth's cigars through the Camacho division.
Just as he had done with his jewelry line, Booth began making a name for himself in the cigar industry by doing things differently. The Big Payback, Johnny Tobacconaut, Chief Cool Arrow and Namakubi were just a few of the releases that set Room101 apart from others in the industry with nontraditional brand names and unexpected marketing. Looking back at his early days in the cigar industry, Booth fondly refers to this period of the industry and his time in it as the "golden age of boutique brands." There were other brand owners, including Tony Borhani and Don Douglas, that paved the way for less-than-traditional cigar brands. Then there were those that came up with Booth during this time, including Pete Johnson (Tatuaje Cigars), Dion Giolito (Ilusione Cigars), Jon Huber (Crowned Heads), George Rico (Gran Habano Cigars) and Jonathan Drew (Drew Estate), who together defined the boutique cigar category and put their own alternative twists on the traditional cigar industry through their brands.
"We were the Motley Crue of this business, and I don't mean a ragtag band of—you know what, I do mean the rock band from the 80s with leather pants," he says. "I could have never done what I have without Pete Johnson blazing a trail for me. There are other brands that exist because I blazed the trail for them. We've continued on down the road in our respective businesses in an industry that continues to evolve. I just feel honored that I was able to participate at a time when I could contribute to the development and evolution of a niche class or subclass of an entire industry."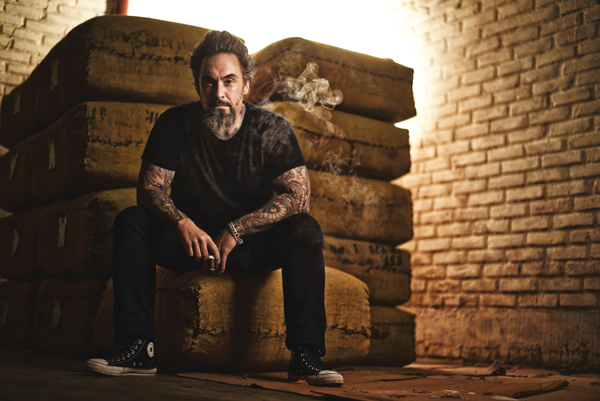 When it came to defining Room101's place within the cigar industry, Booth looked to another iconic lifestyle brand that had success in tobacco and other categories—Dunhill. In the 1950s, the Dunhill brand was comprised of a wide range of products that were all lifestyle-based and made sense when placed alongside one another. A key part of scaling Room101 and expanding into different categories smartly was partnerships. It was the partnership with Camacho­—from its marketing team to those in the factory—that helped Booth to branch out into a new product category and create products that were authentic to his overall vision and the Room101 brand philosophy. Much like he'd done in the fashion world, Booth also understood that his success and that of his brand would hinge on having the right partners.
In 2017, a stunning announcement made through Cigar Aficionado magazine marked a turning point for Booth and his career in cigars. Booth opted not to renew his contract with his distributor, Davidoff, and proclaimed that he would be retiring from the cigar industry. While he has no regrets about choosing to end his partnership with Davidoff, which he refers to as a divorce, he does have second thoughts about how he chose to announce his decision.
"You know, when people ask me about the announcement that I said I was retiring, I tell them very honestly, 'I lied about that.' I felt that [the announcement] was the most polite and caring way to handle outwardly the dissolution of my relationship, eight years long, with a distribution partner. I wanted to do my best in the twilight or sunset of that relationship to continue to try to care for it in terms of the way that it was represented. I felt very hopeful for my future in the business, and the change of direction excited me. And, you know, it was bittersweet because, even at the time, and still to this day, I feel the same way—that it was a missed opportunity for all parties. It was a bummer that we couldn't get our shit together and that we couldn't really get on the same track."
Even three years after the announcement and a quick return to market with a refreshed cigar portfolio, Booth reveals that the retirement announcement still plagues him and his business to this day. If he had the chance to do it over again, he says he would have chosen to be more direct in his messaging—that he was not retiring and that the dissolution of his distribution was not the end of Room101's time in the cigar industry. Instead, it paved the way for a rebuilding of the brand that is celebrating its 11th anniversary in the cigar industry in 2020.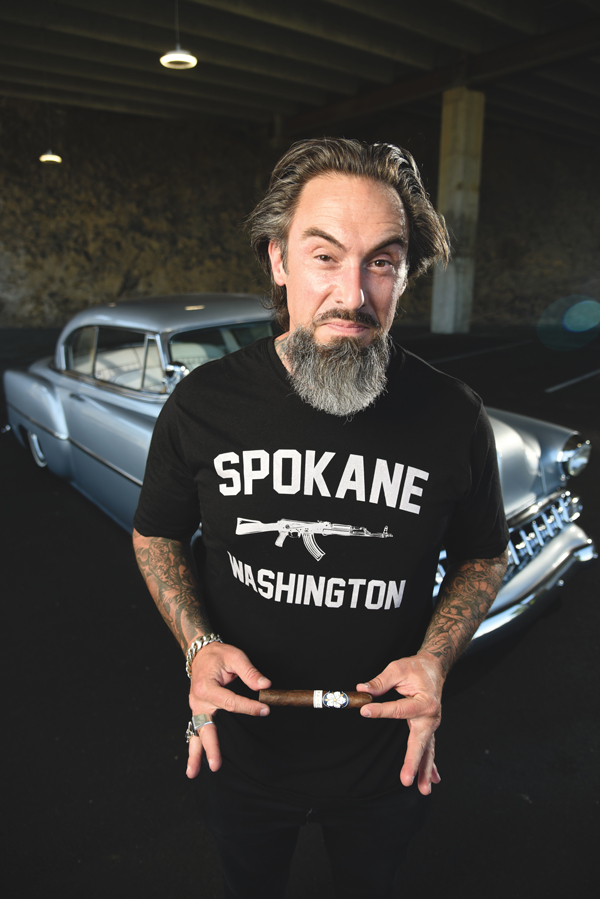 Fighting Spirit
As Booth has refreshed the Room101 cigar portfolio in recent years, he's done so with a focus on partnership even more so than on actual products. "I am here championing for the spirit of partnership," he explains. "I'm selling partnership before I'm even selling product to people. I'm doing my damnedest on a daily basis to keep the old-school alive in our business."
Strategic, and at times unexpected, partnerships have driven the Room101 brand forward in the past three years. Soon after his distribution arrangement with Davidoff ended, Booth knew that his cigar portfolio was long overdue for a refresh within the cigar category. Booth set out to find a partner that could assist him with the management and logistics that go into helping his brand grow in the premium cigar category. He wanted a partner that would allow him to focus his creative efforts on marketing and creative direction, and someone who would help him find more time to dedicate to retail and consumer engagement, two important elements of building any successful business. He found a series of great partners in recent years, from Robert Caldwell and his distribution company Down and Back, to his current distributor, La Palina Cigars.