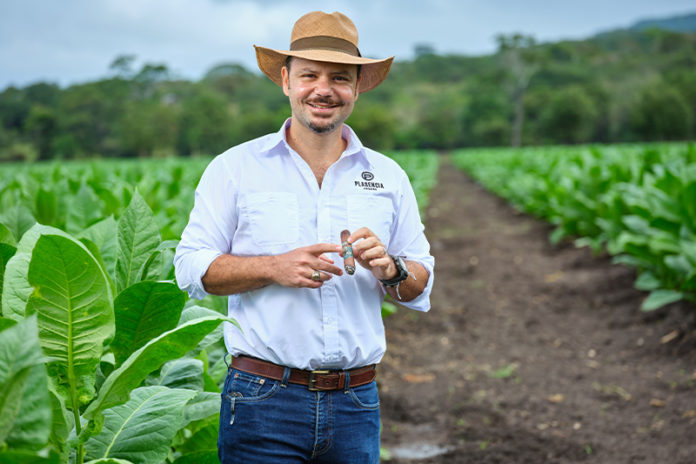 The premium tobacco industry is full of recognizable figures and names, but few garner the level of respect and admiration as the name Plasencia. The Plasencia family has been known for growing some of the best tobacco in the industry. In addition to top-quality tobacco, the Plasencias have also made cigars for a number of companies, including Altadis U.S.A., Villiger and Rocky Patel, among many others.
Today, Plasencia Cigars is led by Nestor Andrés Plasencia Jr. Since 1998, Nestor Andrés has been working alongside his family, growing tobacco and making cigars. The Plasencias grow tobacco in several different countries, including Nicaragua, Honduras, Panama and Costa Rica. Between its farms and factories, Plasencia Cigars currently employs around 8,000 people, something Nestor Andrés and his family don't take lightly. While the Plasencia family sits at the top of the tobacco industry today, their road to success has been riddled with obstacles and challenges that they have managed to come together to overcome. Along the way, the family has also learned many lessons about business and the need to be flexible and pivot in order to scale and build a lasting business.
Rooted in Tobacco
Nestor Andrés Plasencia Jr. was born in Estelí, Nicaragua, but by the time of his birth, his family had been involved in tobacco and cigars in some manner for some time. The Plasencia family's love affair with tobacco dates back to 1865, when Eduardo Plasencia emigrated from the Canary Islands to Cuba. Eduardo started growing his own tobacco in a very small area and gradually increased it over time. In 1890, his nephew, Sixto, began working with him up until 1898, when he got his own farm. The Plasencia family was deep in the tobacco-growing business when the Cuban Revolution changed everything.
When Fidel Castro took control of all Cuban farms in 1963, all of those years of work were suddenly at risk. In 1965, Sixto and his family—including 15-year-old Nestor Sr.—left Cuba and relocated to Mexico with nothing, forced to completely rebuild their lives. After two weeks in Mexico, the family moved to Honduras, where Sixto began working for several tobacco companies. After three months, the family was able to relocate again to Nicaragua, where Nestor Sr. attended university and studied agriculture. When he graduated in 1969, Nestor Sr. began working on a farm with his father and was able to later purchase his own farm. Just as the family's situation began to change for the better, a revolution swept through Nicaragua, forcing the Plasencia family to move and abandon their farm and livelihoods once again. Sixto moved to the United States, relocating to Miami, Florida, while Nestor Sr. settled in Honduras.
The Plasencia family would face even more challenges going forward. In 1981, blue mold destroyed the family's entire crop. The following year, too much fungicide was used, and the mold became resistant. The family adapted and learned to work around the mold, but this led to fewer yields and challenges in being able to properly meet the demands of its customers. Mold continued to be a challenge for Nestor Sr., but like any good businessman, he took a challenge and flipped it into an opportunity.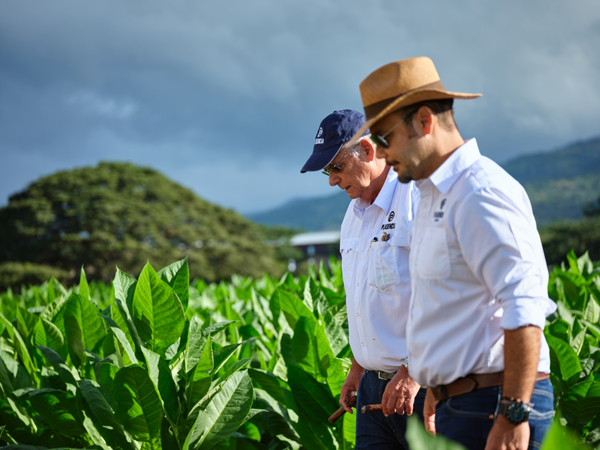 Knowing he needed to support his family—and that the mold could continue to threaten their tobacco crops—Nestor Sr. made the decision to pivot to cigar production. The family's first customers were Cigars by Santa Clara and Inter-American Cigars, and as their cigars earned the family more recognition in the industry, new customers and opportunities presented themselves. As their cigarmaking business continued to grow, the Cigar Boom of the 1990s enabled the family to buy new farms in Jalapa and Estelí, giving the Plasencias enough tobacco to produce their own cigars and to also sell to other manufacturers. By 1997, the Plasencia's business had made a turn for the better, and they were also now debt-free.
Passion for Work
As Nestor Andrés and his siblings were growing up, his parents did their best to shield their children from the stress and adversity they were grappling with. When looking back, Nestor Andrés doesn't easily recall the various hiccups in the family's business but instead fondly remembers the role tobacco and cigars played in the family and what he refers to as a happy childhood. Growing up, Nestor Andrés spent much of his time outdoors and in nature, riding horses and regularly visiting the family's farms.
"I always said that I wanted to dedicate myself to helping my family by being part of the family's business," he says. "My earliest memories are those being surrounded by the aroma of tobacco and seeing my father, grandfather, uncles and cousins with a cigar, having a great time."
Nestor Andrés' fascination with cigars began early in his life. When he was four years old, he woke up early one day following a family reunion and discovered some cigars had been left out from a previous day's festivities. Nestor Andrés and another young cousin decided to take those cigars and smoke them—while hiding underneath a bed. Not only did they light the cigars up, but unintentionally they also lit the bed on fire. Nestor Andrés and his cousin ran out of the room, and the fire was put out quickly—angering his mother but making his father proud. As Nestor Andrés grew older, his father would teach him more about cigars, and the two would bond over tobacco.