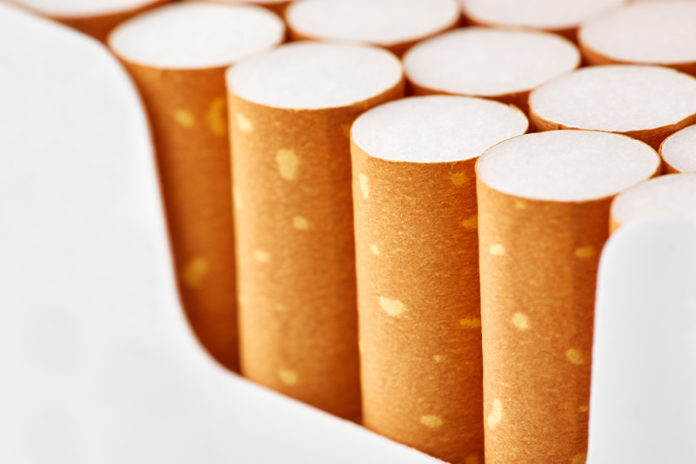 In 1999, the U.S. government sued the major cigarette manufacturers, asserting claims under several federal statutes for conduct by the companies dating back to the 1950s. Then, in 2006, as a part of the ongoing litigation, the federal district court approved a remedial order that, among other things, required Altria, Philip Morris USA, Lorillard Tobacco Company and R.J. Reynolds Tobacco Company to publish "corrective statements" and disseminate them through several distribution channels to the public. Over the past few years, these messages were published in newspapers, on TV, on the manufacturers' websites and on cigarette packages.
This remedial order also included a requirement for each of the manufacturers to display a sign with the corrective statements in retail stores that have promotional contracts with the companies. A federal appeals court struck down the retail sign requirement and instructed the lower federal court to either abandon the signage remedy or adopt a remedy that protected innocent retailers' rights. Note that retailers were never a party to this litigation, nor did the retailers make the statements that the U.S. government sought to have manufacturers correct.
Now, the U.S. Department of Justice (DOJ) has proposed a new point-of-sale sign remedy to the federal district court that the manufacturers be required to display, for at least two-years, 18 different point-of-sale message signs in stores that are under contract with one or more of the manufacturers. Specifically, 25 percent of the area of point-of-sale cigarette displays for each manufacturer would need to be covered by the point-of-sale message signs. Moreover, 25 percent of any other point-of-sale material that advertises or promotes the manufacturers' cigarette brands must also be covered by the point-of-sale messages, whether or not a retailer has a contract with the manufacturers.
There are five main corrective statement topics, with each topic including either three or four specific proposed corrective messages (which add up to the 18 messages that the DOJ proposes to be displayed in retail stores). The five main topic areas are incorporated into a preamble and then followed by the specific messages under each main topic as outlined below.