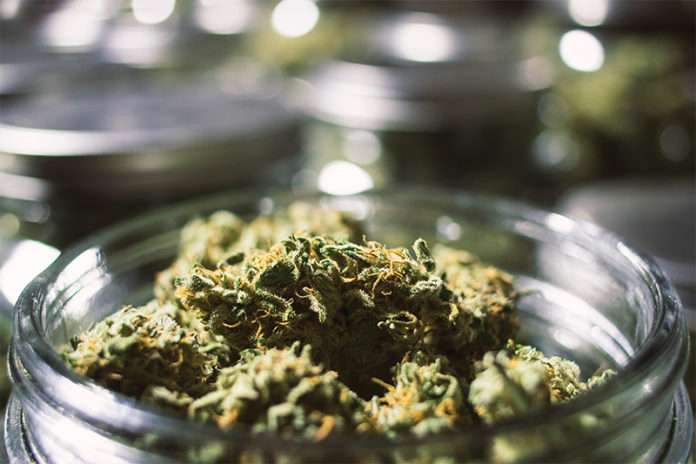 Is the "C" word spoken in your store? Have you asked and answered the tough cannabis questions from a business perspective? Tobacco Business talked to several retailers who have. Recently, these retailers discussed selling cannabis-related accessories, how best to merchandise the category, venturing into cannabis as a side retail business and more with Tobacco Business.
Along the "Green" Path
Bill Grantz, owner and partner at Cox's Smokers Outlet & Spirit Shoppes based in Louisville, Kentucky, has seen "tremendous growth" in cannabis-related items not only in sales, but with high-profit margins. Initially, the chain offered a small assortment of glass pipes in select stores, but then the company realized that there was more potential.
"Currently, we have stores with as much as 16 linear feet on a wall section, offering products such as glass, vaporizers, cones, grinders, etc.," he explains. "We display these in 7-foot tall LED-lighted in-line glass cases, which we purchased from Lozier fixture company. The initial investment on the fixtures is a little tough to take, but they more than pay for themselves over time. This was a category that we were a little afraid to get into in the beginning as far as image, but with the legalization in other states growing, I think it's becoming more acceptable."
The word on the vape shop street is that the cannabis accessory business, and even cannabis itself, may be a good "fallback" business to change over to as vapor regulation and taxation get more intense. Lauren Mikulski, owner of Gone With the Smoke in San Francisco, admits that she is worried about her vape business declining because of taxation. "We actually conducted a survey in our stores and found that only 70 percent [of current customers] will continue to buy from us with the new taxes," she reports. That unhappy news was enough to convince her to seriously explore venturing into the cannabis business, including accessories. "We're setting it up this year and hoping to switch over in 2018."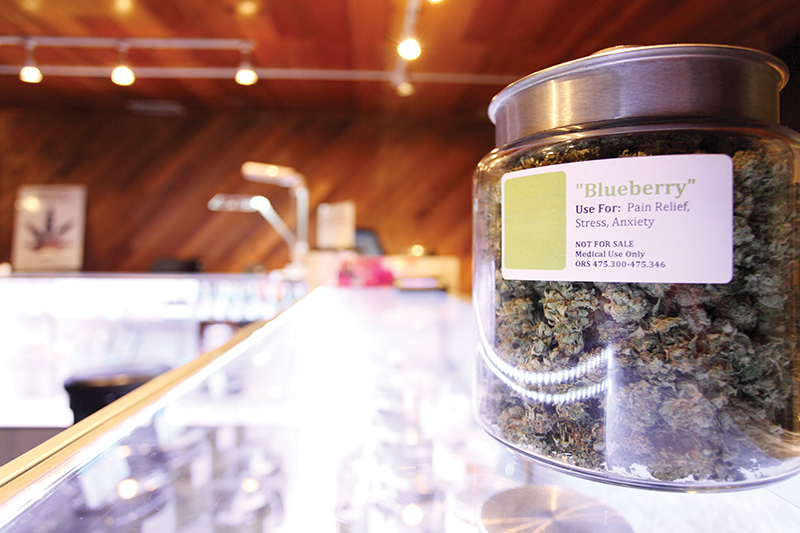 Cautiously Opportunistic
There are also those retailers who lie in the middle of the road, cautiously treading into and around the category.
Darren Collett, president of Collett Enterprises in Seymour, Indiana, sees that cannabis is "much more socially acceptable." Therefore, "we have brought a small selection of accessories into some of our locations," he tells TB. "We merchandise them in a very low-key fashion."
Bob Roberts, president of Smoke em based in Scottsdale, Arizona, is keeping a close eye on cannabis and accessories as business opportunities. "Arizona is a medical cannabis state, but a referendum for recreational cannabis failed by only 15 percent," he relays. "We believe customers can and will accept this segment [in] most of the cities we retail in."
"If and when they legalize cannabis in New York, we will do what is best for our company to grow with the times, no pun intended," adds Doug Nolan, vice president of Rock Hill, New York-based Smokers Choice. "We will grow our product line to incorporate the latest and greatest to give every customer what they need, and most importantly, [to] help educate them to keep them coming back."
Hands off—for Now
Of course, not everyone is giving the green light to "going green." Randy Drott at Town Crier in Mandeville, Louisiana is one tobacco outlet retailer who won't touch cannabis-related accessories or what he calls "dope paraphernalia," because "you can get into trouble." He says he looked into accessories for his chain of stores, "but once you do that, you're walking a real tight, fine line on being a head shop, and that's not us," he explains.
"I don't sell that stuff," agrees Gary Tapley, owner at Smoke Shop, a tobacco outlet chain in Dyer, Indiana. "If they make [marijuana] legal, then I'd have to think about it. There are no marijuana stores in the state of Indiana. A lot of people sell a lot of that [accessory] stuff and make a lot of money, but I can live without it."
– Story by Renée M. Covino
This story first appeared in the May/June 2017 issue of Tobacco Business magazine. Members of the tobacco industry are eligible for a complimentary subscription to our magazine. Click here for details.