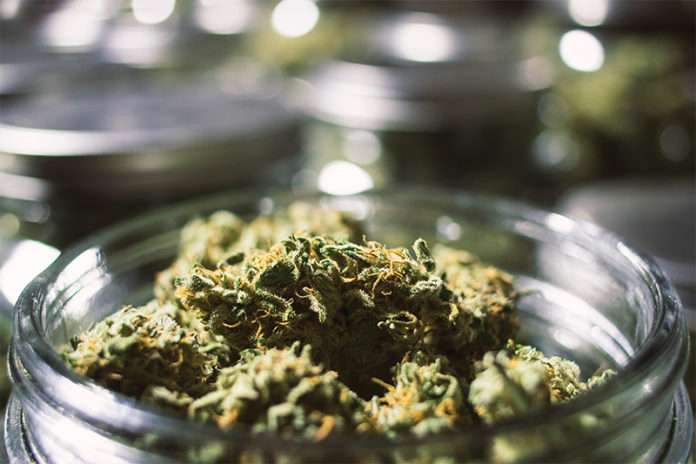 Is the "C" word spoken in your store? Have you asked and answered the tough cannabis questions from a business perspective? Tobacco Business talked to several retailers who have. Recently, these retailers discussed selling cannabis-related accessories, how best to merchandise the category, venturing into cannabis as a side retail business and more with Tobacco Business.
Along the "Green" Path
Bill Grantz, owner and partner at Cox's Smokers Outlet & Spirit Shoppes based in Louisville, Kentucky, has seen "tremendous growth" in cannabis-related items not only in sales, but with high-profit margins. Initially, the chain offered a small assortment of glass pipes in select stores, but then the company realized that there was more potential.
"Currently, we have stores with as much as 16 linear feet on a wall section, offering products such as glass, vaporizers, cones, grinders, etc.," he explains. "We display these in 7-foot tall LED-lighted in-line glass cases, which we purchased from Lozier fixture company. The initial investment on the fixtures is a little tough to take, but they more than pay for themselves over time. This was a category that we were a little afraid to get into in the beginning as far as image, but with the legalization in other states growing, I think it's becoming more acceptable."
The word on the vape shop street is that the cannabis accessory business, and even cannabis itself, may be a good "fallback" business to change over to as vapor regulation and taxation get more intense. Lauren Mikulski, owner of Gone With the Smoke in San Francisco, admits that she is worried about her vape business declining because of taxation. "We actually conducted a survey in our stores and found that only 70 percent [of current customers] will continue to buy from us with the new taxes," she reports. That unhappy news was enough to convince her to seriously explore venturing into the cannabis business, including accessories. "We're setting it up this year and hoping to switch over in 2018."