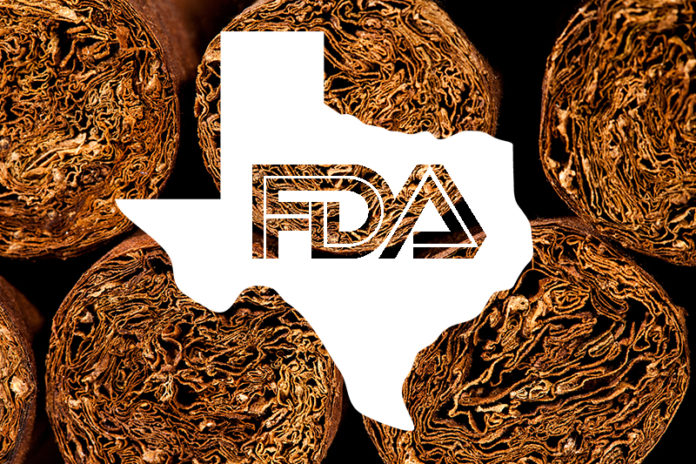 A lawsuit waged against the U.S. Food and Drug Administration (FDA) by several Texas-based cigar businesses will be staying put in Texas, it was recently decided.
El Cubano Cigars, En Fuego, and the Texas Cigar Merchants Association filed a lawsuit against the FDA earlier this year, calling into question the FDA's deeming regulations and more specifically the warning statement requirements that is says violates many businesses' commercial free speech [read more here]. The FDA had made a request to move the lawsuit to D.C. and have it combined with the ongoing lawsuit that was filed by several cigar trade groups [read more here].
Weeks ago, the D.C. district court ruled in favor of the FDA in that lawsuit, though Judge Amit Mehta did suggested that the warning statement requirement should be delayed and parts of the deeming regulations could be viewed as unfair. Though Judge Mehta felt this way, he did not feel the arguments and information presented gave the court the power to stop the deeming rules and declined to overturn them.
While this was not the outcome the cigar industry had hoped for, it did influence the Texas lawsuit in a favorable way. Judge Kimberly Priest Johnson ruled against the FDA's request to combine the Texas-based lawsuit with the one being argued in D.C., citing the warning statement argument to indeed be similar to the D.C. lawsuit but still to be a compelling argument for the Texas cigar businesses.
Oral arguments in the case are due to commence in Plano, TX, on June 26, 2018. To read more about the ongoing lawsuit being argued in D.C. between the FDA and various cigar trade groups, click here.
For all the latest legislation and FDA news impacting the tobacco industry, click here.