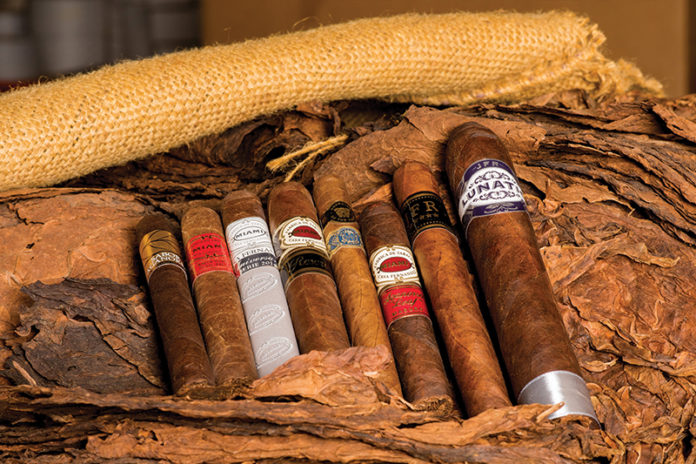 Companies often believe that just because they think a cigar is great, they can release it and consumers will automatically buy and smoke it. But developing a good cigar—even a great one—is actually only half the battle.
When it comes to marketing and selling new and old premium cigar products, Terence Reilly has more than a decade of experience to draw upon. As vice president of sales and marketing at Aganorsa Leaf, Reilly uses a "simple is better" approach to engage with retailers and consumers in order to help set his company's products apart from others while also creating meaning and filling a need. Here are his tips for making your marketing more genuine and ways you can demonstrate its authenticity with your own actions.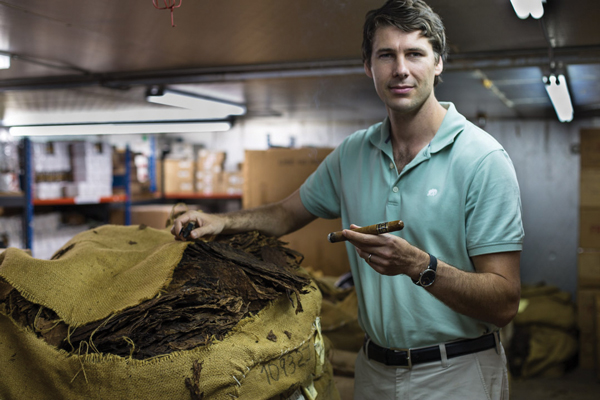 Tobacco Business: In your opinion, what are many people working in marketing and sales in the tobacco industry missing or not understanding about their customers?
Terence Reilly: It's important to put yourself in the shoes of the retailer and the consumer to understand their wants and needs. This requires spending time in the shop listening to retailers and their customers. It's very hard to appreciate the challenges of making a brand stand out if you aren't out there directly working with retail and consumer partners.
In terms of marketing, what does it take in order to actually connect with a customer enough to get them to make a purchase?
In premium cigars, a person making a purchase is implicitly defining himself. He or she is saying, "This cigar is a reflection of who I am or what I believe." Take Lanceros, for example. For some people, they simply won't smoke a Lancero because of how it looks. You can explain to them all day long how difficult it is to roll and the superior flavor, but it doesn't matter because the size doesn't align with the type of person they want to project they are.
My goal, generally speaking, is to search out those whom the cigar most appeals to and get them so excited about it that they recommend it to others. When you have retailers and consumers enthusiastically recommending your cigars to other consumers, you know you've done your job.
What goes into launching a successful marketing campaign for a premium cigar product?
When you launch a product, you want a very clear understanding of the ideal type of customer you are aiming at, and this must be considered at every stage of the
process: selecting the blend, designing the box and bands, choosing a name, determining price, where to advertise and promote, etc. There are a lot of great cigars in the humidor. If you design a product that doesn't communicate a message that clearly conveys the essence of your brand and truly speaks to at least a certain segment of the market, you don't have much chance surviving long term.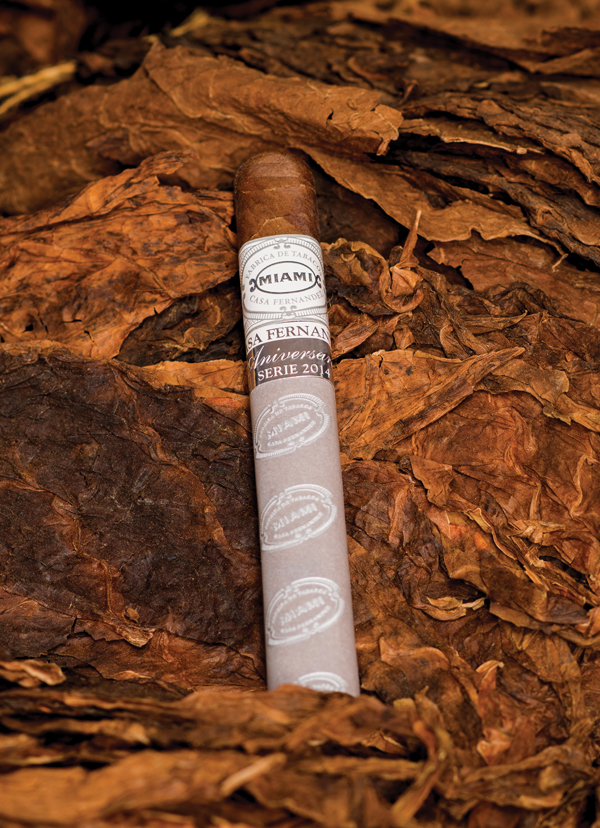 How can marketing and sales professionals working with premium cigar products help build a business that lasts?
Aim for where the market is heading, not where it is now. You are only as good as your last sale, so don't rest on your laurels. Most importantly, show appreciation for all the people that make a successful business possible: the consumers, retailers, rollers, packers, your bosses, your partners or the ownership. Everyone. Never forget you can't succeed without them.
How are you tapping into digital platforms like blogs, social media and podcasts to enhance your marketing efforts for Aganorsa Leaf?
This is a key area for us. Social media is a crucial pipeline to early adaptors and what author Malcolm Gladwell calls "mavens": individuals who influence the opinions of others. I don't think we realize the opportunity social media provides us to define our brand and spread awareness. We are actively engaged with these platforms—providing interviews and appearing on podcasts—but also, and more importantly, we're engaging with the consumers who partake in the various online groups and forums. By "engaging," I mean interacting and connecting with them to build relationships, not just trying to sell them cigars.
What sort of content marketing are you doing for Aganorsa Leaf and its premium cigar products?
We have launched a new website (aganorsaleaf.com) and are using social media to highlight the unique qualities that make Aganorsa Leaf special. But even more importantly, we are running promotional events called the Aganorsa Experience. During these in-store events, consumers get a chance to smoke single components of Aganorsa Leaf and then enjoy a cigar that contains those two components to see how we create our signature flavor. These are crucial, as they allow consumers to determine for themselves if we are delivering on our brand promise of producing cigars with truly unique flavor and aroma.
How do you identify Aganorsa Leaf's differentiation within the crowded premium cigar market, and how do you use this to boost the sales of your products?
Our tobacco is our strength. That's why we renamed the company Aganorsa Leaf. We are not a brand built around a particular lifestyle or cult of personality. We have a team of Cuban agronomists who grow a unique style of tobacco using Criollo '98 and Corojo '99 seeds, and this provides the basis for our signature flavor. We create medium-bodied, full-flavored Nicaraguan cigars with a clear Cuban influence. We control the whole process from seed to ash. Nothing else out there tastes like our tobacco. We don't even call it tobacco: We call it Aganorsa Leaf. Our cigars are for those who can appreciate the difference between ordinary tobacco and Aganorsa Leaf.
This story first appeared in the July/August 2018 issue of Tobacco Businessmagazine. Members of the tobacco industry are eligible for a complimentary subscription to our magazine. Click here for details.
– Story by Antoine Reid, an editor and digital content director for Tobacco Business Magazine. You can follow him on Instagram @editor.reid.