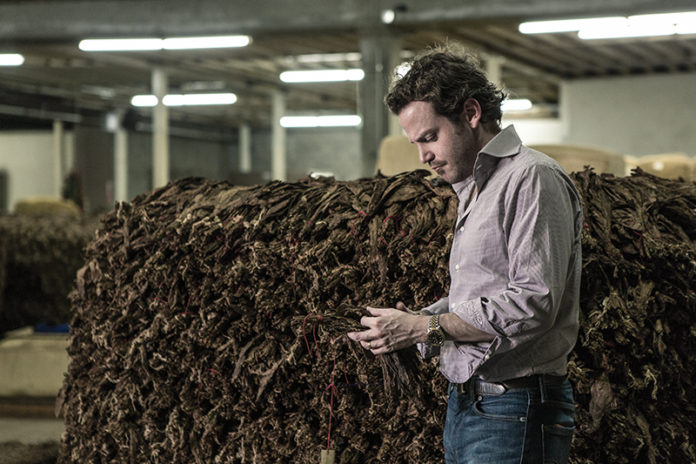 In part 2 of Tobacco Business' May/June 2020 cover story, Michael Herklots discusses his work and time at Nat Sherman International, including his efforts to help rebuild the brand and product development. He also reflects back on his 20 years working in the tobacco industry and shares his advice for finding fulfilling work. For part 1 of the story, click here.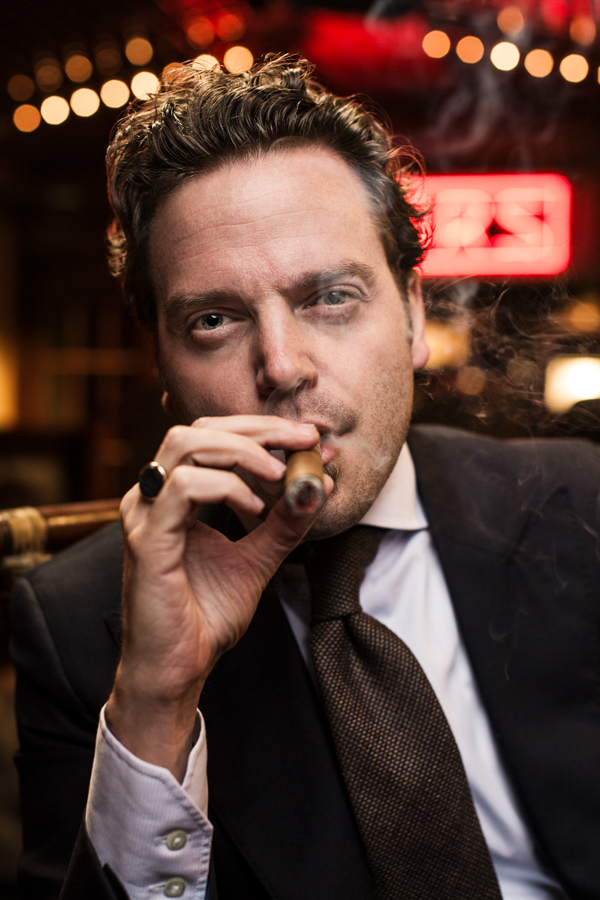 Righting the Ship
Initially, the Sherman family tasked Herklots with helping to "right the ship" of Nat Sherman's non-cigarette business. It was 2011, and the Nat Sherman Townhouse had been open at its current location for a few years. A third party developed and distributed Nat Sherman-branded cigars primarily through catalogs at significant discounts. Herklots worked alongside the Sherman family to develop a basic strategy to reinvigorate the Nat Sherman cigar brand with new releases. Herklots began working in June of 2011, and a substantial amount of progress had been made by the time the annual International Premium Cigar & Pipe Retailers Association (IPCPR) trade show was held in July. The new brand would be called Timeless, and samples were put together in time for the show.
Nat Sherman also planned for new artwork for the entire Nat Sherman cigar line. For the first time in a long time, the company had a new vision for its cigars.
Nat Sherman discontinued its third-party distribution agreement, and it stopped selling products for six months after discontinuing nearly all of its cigar lines. Nat Sherman made other moves that left some colleagues questioning the overall direction of the company, to which Herklots simply replied, "Just wait." Nat Sherman price-corrected and price-protected its legacy products, becoming one of the first companies to regain control of its entire portfolio, to which it added new cigar lines. Nat Sherman had a new direction and a new long-term vision thanks to Herklots, the Sherman family and the company's retailer advisory board, and Nat Sherman's cigar business and team steadily grew and evolved.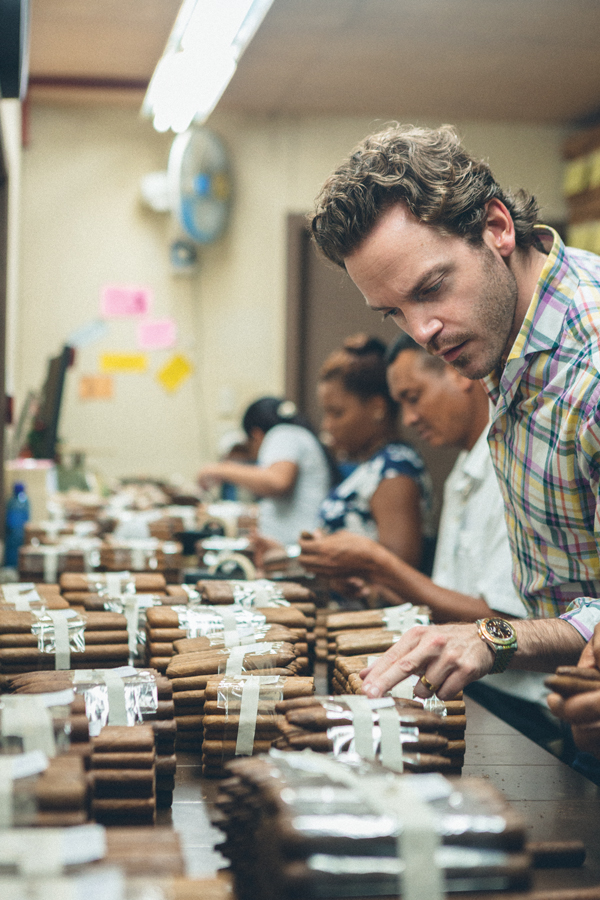 Outside of products, Nat Sherman focused on improving the store experience, which became known as the Nat Sherman Townhouse after Herklots joined the company. This involved substantially increasing the store's product offerings from other companies and reconfiguring the merchandising strategy to maximize the customer experience within the store. Herklots implemented a "cycle of service" to ensure a high level of consistent consumer engagement. There were suddenly more in-store events and educational sessions, as well as a new membership program. Considering the fact that the Nat Sherman brand is 90 years old, a lot of change has taken place in the relatively short time that Herklots has been a part of it.
In reflecting on his interactions and experiences with the Sherman family, Herklots confesses that the Shermans remind him a lot of his own family. Like his family, the Shermans taught him that nothing is more important than doing things honorably.
"I know many successful businesspeople who are willing to sacrifice honor for the growth of their business," Herklots says. "That's not the Shermans."
In 2017, Altria Group acquired Sherman Group Holdings and its subsidiaries, including Nat Sherman. Out of that acquisition, Nat Sherman International was established to manage everything other than the Nat Sherman cigarette brands, including premium cigars, pipe tobacco and the Manhattan-based retail store, the Nat Sherman Townhouse. Now, Nat Sherman International is facing another potential transition, as Altria has announced that it is considering divesting itself from Nat Sherman International and its brands, and that it might consider selling the Nat Sherman Townhouse. Having been in the industry for as long as he has, Herklots doesn't fear change because it's a part of business and it's inevitable. When news of the possible sale of Nat Sherman International made headlines in October 2019, Herklots' response was simply, "Business as usual."
"Changes are challenges. But change also gives the opportunity to grow, try new things, think differently and learn from new people," he explains.