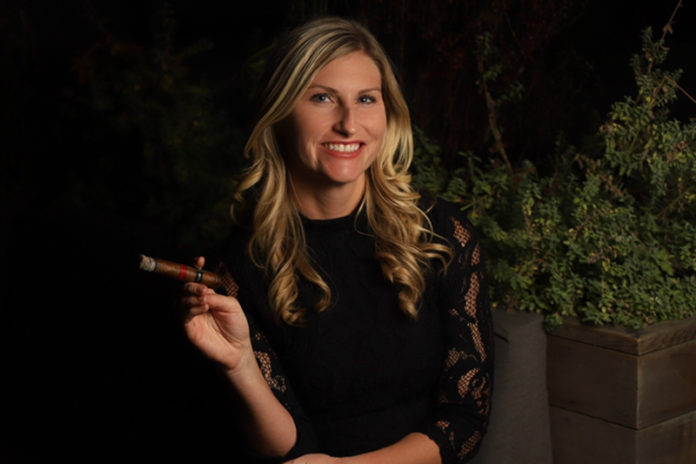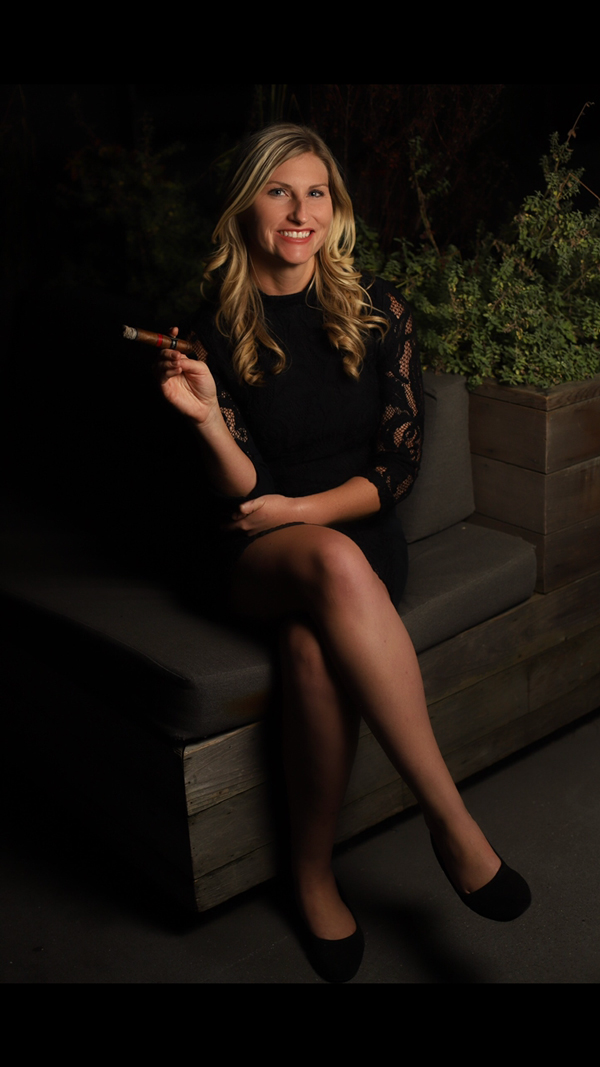 Lana Fraser has learned an important lesson about marketing: Building great brands that stand apart from the rest is often the result of taking a risk and venturing into unfamiliar territory—something Fraser has done throughout her career. While working for a marketing agency in Vancouver, British Columbia, Canada, she had a desire to be more creative in her work and made the move from human resources to marketing. She says that she was fortunate that her first big marketing job—working for Coca-Cola on the 2010 Olympics Games that were held in Vancouver—was one that taught her about the payoff that comes from being willing to take risks.
While Fraser is marketing products that have a long history and are steeped in traditions, she understands that the only way to fulfill Davidoff's mission statement, "time beautifully filled," is to take some chances. In the following interview, Fraser explains the way creating memorable and unique experiences for cigar consumers can build brand awareness and loyalty, shares how she markets the unique premium tobacco products in Davidoff's portfolio and talks about the marketing mogul that has taught her the value of taking chances.
Tobacco Business: Davidoff has many different tobacco products in its portfolio, from the White Series to the Black Pillar. How do you go about marketing each of these different lines so that each one stands on its own but still reflects Davidoff's "time beautifully filled" mantra?
Lana Fraser: Each one of the Davidoff pillars represents different facets of Davidoff that meet different consumers' needs. For example, the Davidoff White Pillar consists of our most iconic, classic and legendary cigars, while the Black Pillar focuses on exploration of bolder tobaccos from more diverse regions. Although these different pillars represent different facets of the brand, they all represent the essence and importance of time—the time and process that it takes to make an exceptional cigar through our cultivating, curing, blending and tasting processes, and the time that it takes to enjoy that cigar.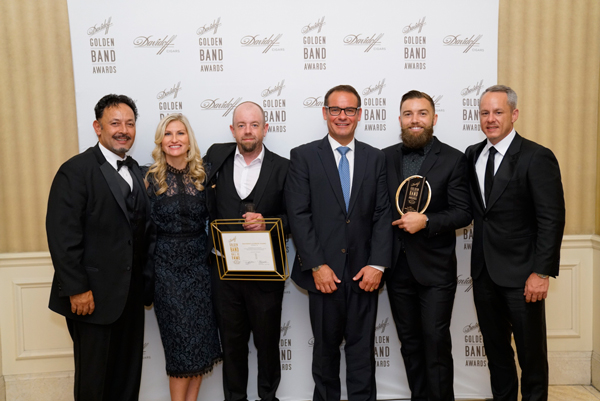 How do you scale your marketing so that you achieve your goals and initiatives?
Through planning—thinking about prioritizing initiatives and thus resources. It's all about working smarter and more effectively and investing in products and activities that are impactful.
What role do all of Davidoff's branded lounges and stores across the U.S. play in your marketing plans?
We strive to extend the Davidoff experience of "time beautifully filled" in our lounges and stores in the United States as well as globally. When you visit a Davidoff store you are transported to the Davidoff experience, where time is savored and enjoyed through our mission of delighting and surprising our consumers by delivering bespoke offerings and unrivaled retail experiences. Each and every element of the experience and space has been designed to evoke a sense of serene luxury.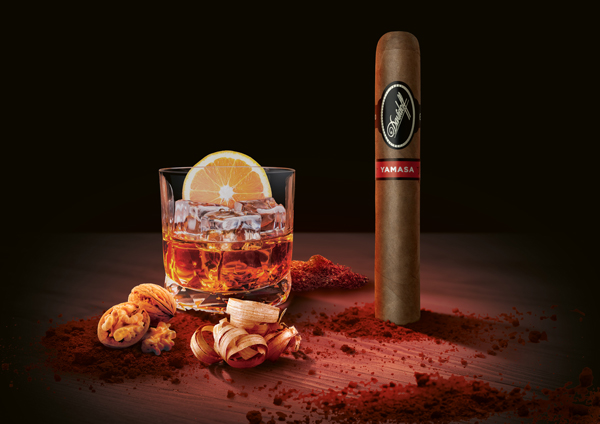 While your marketing is always geared toward capturing the attention of the customers you currently have, how do you market to potential new customers that you want to bring into the Davidoff lifestyle?
Through education, so that the potential consumer recognizes the difference of what makes a Davidoff cigar so special and different from others. Our "crop-to-shop" philosophy, practice of agronomy, unique craftsmanship and art of blending contributes to the unparalleled quality and consistency found in a Davidoff Cigar.
How do you make sure your marketing efforts are as inclusive as possible to ensure you don't alienate any potential customers?
It's important that the message in our marketing efforts is relatable to a wider audience, as well as that it remains approachable. Although we are marketing a luxury product and lifestyle, we strive to do so in a way that resonates with a range of individuals from different professional, personal and regional backgrounds. Being a global company, we also need to be conscious that our marketing message relates to a global audience in both the imagery and copy used. One thing you will notice is that the Davidoff brand does not show close-up images of faces. One of the reasons is so that one can picture themselves in that moment.
Is there a marketing professional or personality that inspires you?
Richard Branson. What hasn't he done? Aside from being a marketing mogul, Branson is a risk-taker, an adventurer. Branson, to me, is an example of how it's possible to set high goals that can sometimes seem unattainable yet are not impossible to achieve. We see this from examples of Branson founding Virgin Group, which now controls 400 companies, to him striving to set world records by crossing the Pacific in a hot air balloon.
As someone who works in marketing, how do you keep up with current marketing trends, tools and resources?
LinkedIn is my primary source of information, as there are many great articles and groups that I am part of that share marketing trends and tools. I am on LinkedIn so frequently that I am now part of the LinkedIn advisor group, which is very interesting, as I have the opportunity to test new digital tools and applications and to provide feedback. I am pleased to see that some companies and influencers in the cigar industry are actively using LinkedIn, as I think this is a great opportunity for the cigar industry to share and educate others who are also not part of our industry.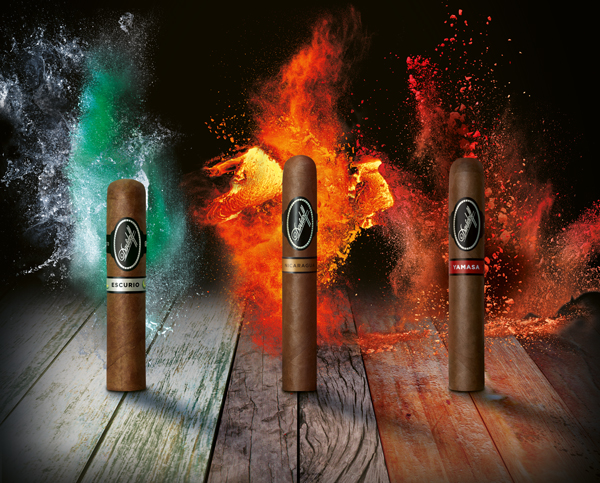 Besides the U.S. Food and Drug Administration's and various city and state regulations, what's the most challenging aspect of marketing tobacco products today?
It is a challenge to market tobacco products online through avenues such as banner advertising and other prospecting and retargeting activities. When placing ads outside of tobacco media outlets, we are limited on where we can do so because of tobacco restrictions.
We have seen rules tighten up more this year on social media advertising.
I recall seeing that Tobacco Business reported on more than 125 health organizations that are putting pressure on various social media platforms to address the promotion of tobacco. This is also a challenge if more regulations are applied on social media advertising, as social media is an effective way we can have a two-way conversation with our consumers, which is important to engage and educate passionate consumers on our products and to receive feedback.
This story first appeared in the November/December 2019 issue of Tobacco Business magazine. Members of the tobacco industry are eligible for a complimentary subscription to our magazine. Click here for details.
– Story by Antoine Reid, senior editor and digital content director for Tobacco Business Magazine.