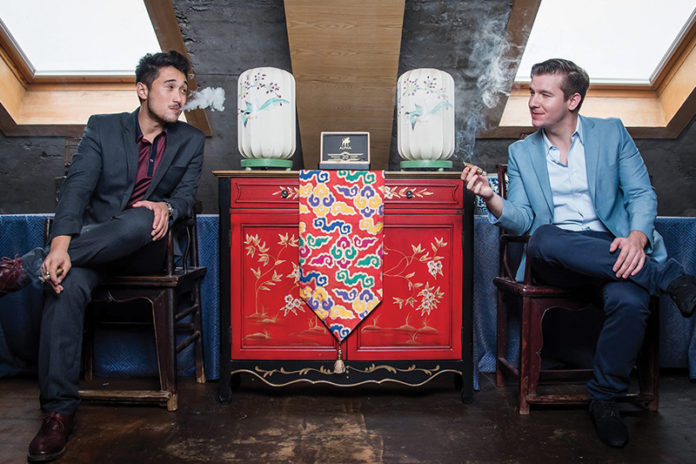 When Tim Cavenagh graduated from college and moved to China for work, he discovered that finding a good cigar was a challenge. At the time, China's cigars tended to be poorly constructed counterfeits, leaving an aficionado like Cavenagh with few options when it came to a good smoke. Each time he visited the U.S. he'd bring some of his favorite cigars back to China, and he and his friends would have their own cigar-and-wine-tasting events, where he would educate them on everything they needed to know about cigars.
Hoping to find a legitimate source of quality cigars in China, Cavenagh eventually reached out to some of the world's top cigar brands and boutique companies to ask how he could help to get their cigars into the Asian market. Few returned his calls or emails, but after he was offered the chance to distribute on behalf of Rocky Patel Premium Cigars, he began to see an opportunity before him.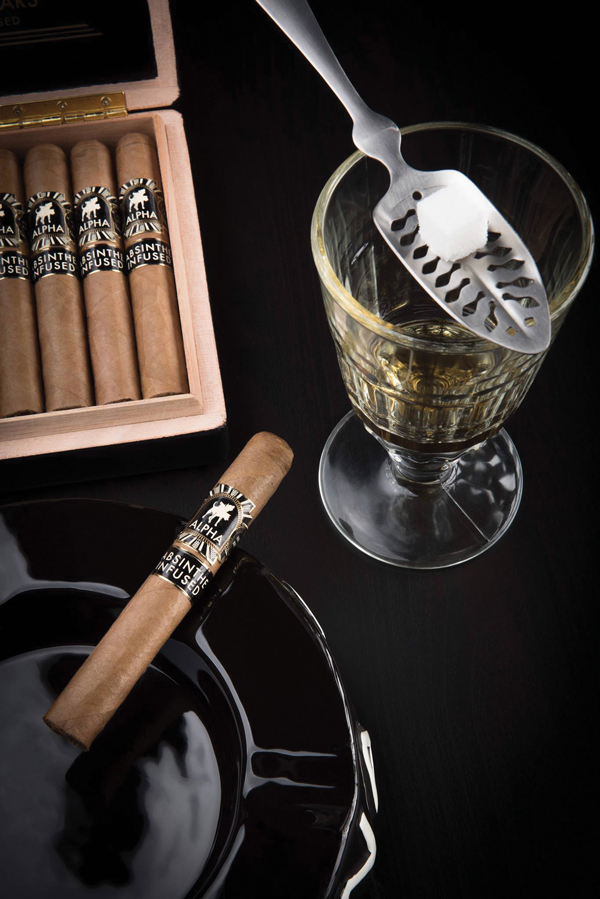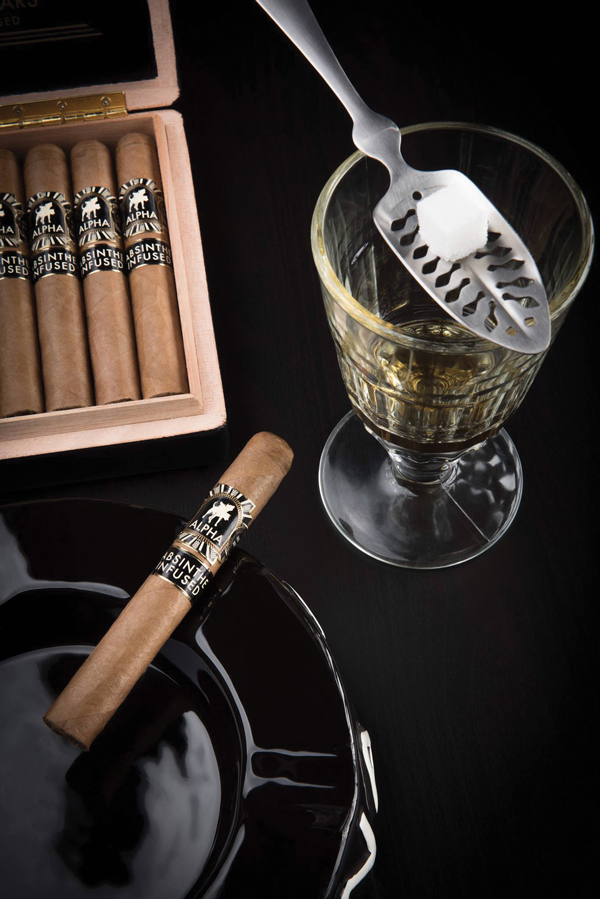 AN INFUSED CIGAR
Though Alpha Cigar Company is new compared to other cigar manufacturers, its cigars are unique in that they are the world's first known absinthe-infused cigar. As the developers of the first product of its kind, Cavenagh and Hansen have an advantage and additional challenge as they build brand awareness.
"Our philosophy has always been to focus on the quality of the product, and to complement it with a subtle infusion," says Hansen. "Much like a fine wine is barrel-aged in oak to enhance and balance out the flavors, we use premium spirits to add a touch of uniqueness to our cigars. While our real focus is on the tobacco, as anyone that has tried our cigars can attest to, I do think that the absinthe is a good attention-grabber."
To develop their cigars, the duo traveled to the Dominican Republic with a bottle of absinthe and worked with a boutique factory that provided them with more oversight and input on cigar development than they would have had at a larger factory. They enlisted the help of Abe Flores, a young cigar blender that has made many 90-or-higher rated cigars, to help them create a superior product.