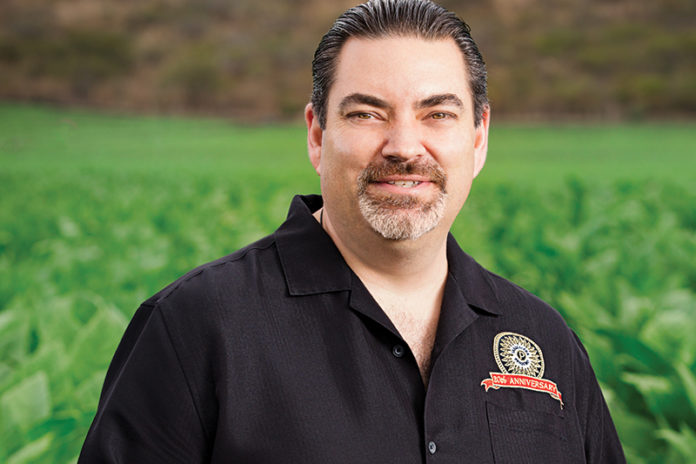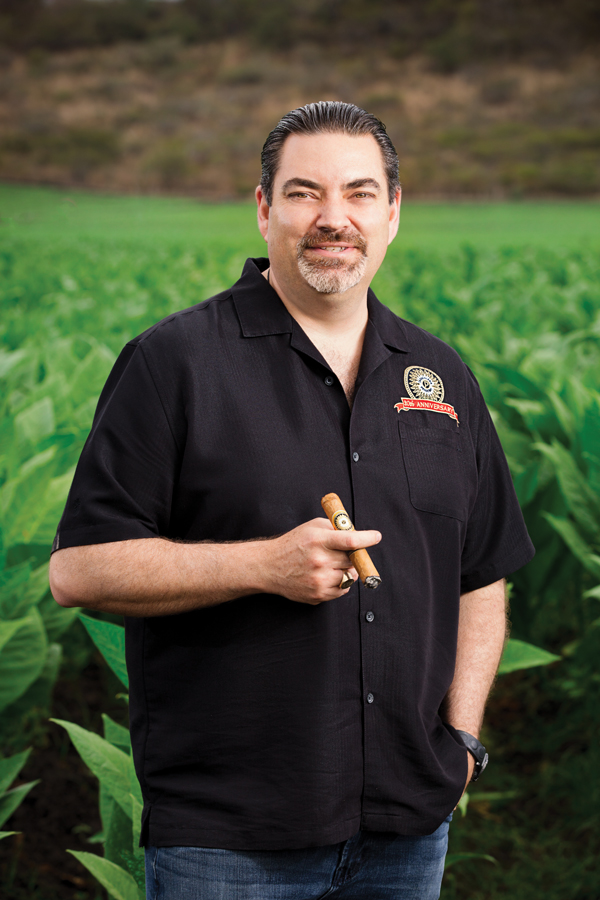 Arthur Kemper, Tabacalera Perdomo's vice president, has been a driving force in shaping Tabacalera Perdomo's growth. Kemper started in the premium cigar industry in 1995 when he accepted a job working at The Humidor in San Antonio, Texas, where some of the store's best-selling brands included cigars by Perdomo. Kemper appreciated them for their unique, full-flavored Nicaraguan taste profile and often recommended the Perdomo brands to his customers. At the 2000 Retail Tobacco Dealers of America trade show in San Antonio, Kemper met Perdomo and was struck by the personal touch he used while selling cigars. Later in the year, Perdomo offered Kemper a job as an in-house salesperson. In 2003, after Kemper was promoted to national sales director, he was instrumental in building a top-notch team of factory direct sales representatives. Promoted to his current role as vice president four years later, Kemper now works with Perdomo to develop new brands, creating new blends and packaging designs and also implementing the marketing and merchandizing strategies to support them.
From growing tobacco to making cigars to servicing premium cigar retailers in the United States and abroad, Tabacalera Perdomo has invested tens of millions of dollars throughout the years to implement programs at all levels of the cultivation, production and selling processes. The company constantly searches for technological advances to make better cigars and has adopted best practices from other industries to improve its sales and marketing strategies.
"When it comes to making our cigars as perfect as they can be, we're a little OCD," Kemper says half-jokingly. "It's a privilege for us whenever anyone chooses a Perdomo cigar to smoke, so we do anything and everything we can to make sure that they're going to have a great smoking experience."
From Farm to Factory
Tabacalera Perdomo invests heavily in building seed beds at each farm to ensure that only the strongest plants are hand selected and transplanted into the fields. At each of the company's farms, Tabacalera Perdomo has invested more than $1 million in state-of-the-art computerized irrigation systems. Using GPS-based applications for precision farming, planning, field mapping, soil sampling, variable rate applications and yield mapping, Tabacalera Perdomo agronomists divide every farm into lots so the irrigation system can be programmed to deliver the right amounts of water and fertilizer to produce the optimum tobacco yields.
"You're working with gold, so to speak, when you're growing tobacco," Kemper explains. "Every step is important. The water is purified through a filtration system. The soil on the farms vary, and we control the exact amount of water and fertilizer that each plant needs. We know every leaf we grow by its region, farm, lot and priming. This level of quality control helps us maintain the consistency of each of our blends, year after year."
The attention to detail employed by the workers at each farm is just part of the process. Anyone visiting Tabacalera Perdomo's massive factory complex can witness the computerized controls that follow the handmade production processes in real time. This allows the company to manage its tobacco and cigar inventories so that it always has years of well-aged tobaccos, as well as finished cigars, resting in its aging rooms. In all, there are 17 quality-control checks that every Perdomo cigar undergoes before it's deemed ready for distribution.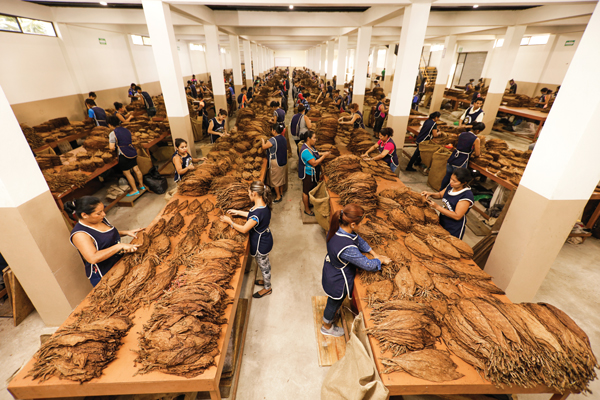 "We have 3,054 steps in our process of cigarmaking, from the tobacco seed to the finished product," Kemper explains. "It's not as if our competitors don't make great cigars; it's just that these are the steps we do to make our cigars the Perdomo way. Our processes are comprehensive and have been in place for years. They've enabled us to grow as a company and keep our cigars' consistency while we have expanded. That's been the biggest key to our success—you don't want to lose quality when you add more production. Intangibles directly affect the end result, and we've invested in training all our employees at the factory on how we want our cigars to be made. Through a lot of hard work, we've grown steadily, and we've kept control over the quality and consistency of our products. Quality, consistency and passion have been the keys to our success."