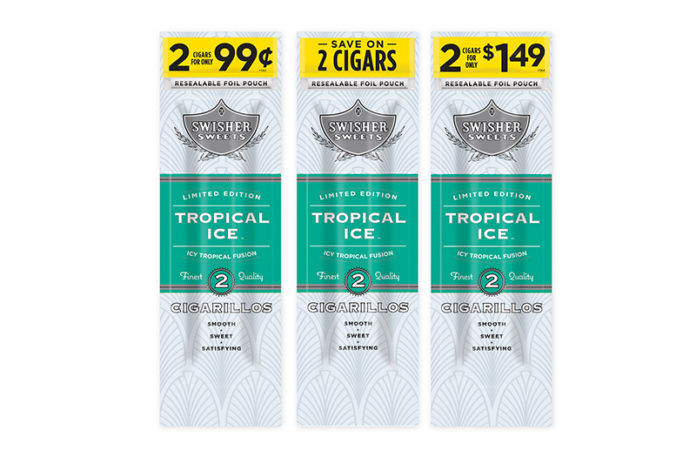 Swisher Sweets has a limited edition release perfect for the summer season–Swisher Sweets Limited Edition Tropical Ice.
Described by Swisher International as "an icy tropical fusion [that] is the perfect blend of coconut and pineapple with an icy blast to get you through any sizzling summer day. Swisher Sweets Tropical Ice cigarillos will be available in the popular pricing options of "2 for 99 ¢", "2 for $1.49" and "Save on 2". As with many of its products, Swisher Sweets' resealable foil pouches come with a "Sealed Fresh" guarantee.
Swisher Sweets Tropical Ice will be available beginning on July 1. This product is available while supplies last. For more information on this product, contact (800) 874-9720.