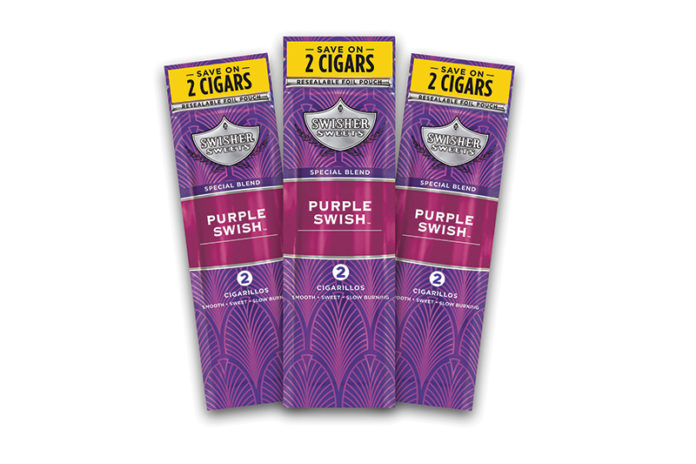 Swisher Sweets Purple Swish is a specially-blended cigarillo that offers a flavorful combination of raspberry and grape.
Available in a resealable 2-count pouch with the "Sealed Fresh" guarantee, Swisher Sweets Purple Swish is ready for shipment to stores nationwide. It is offered in "2 for 99¢," "Save on 2" and "2 for $1.49" options. The product is also available in a "2 for $1.29" option for select markets. This special blend is only available for a limited time.
To place an order, contact Swisher at (800) 874-9720.
For more information, visit swisher.com/product-category/cigars-cigarillos/.