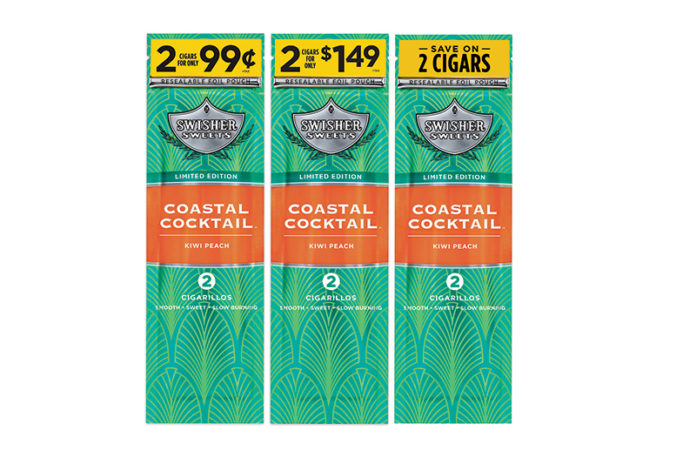 Swisher Sweets is ready to infuse a taste of summer into its cigarillos. The company announced the release of its Limited Edition Coastal Cocktail cigarillos that blend the tropical tartness of kiwi with the taste of sweet peach.
This cigar is available for a limited time in a resealable 2-count pouch that comes with a "sealed fresh" guarantee. Swisher Sweets Coastal Cocktail will begin shipping immediately and is available in "2 for 99¢", "Save on 2", and "2 for $1.49" options.
Swisher Sweets Coastal Cocktail is available while supplies last. For more information or to place an order for your retail store, contact your Swisher representative at 1-800-874-9720 and online at http://trade.swisher.com/coastal-cocktail.