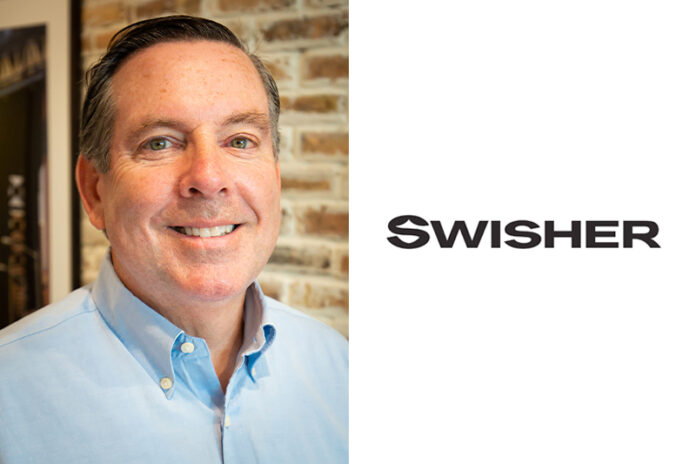 Swisher has named Neil Kiely as its new president and CEO after spending the last year serving as its president. Also, Jeffrey Brown has assumed the role of executive vice president of sales as Swisher. Previously, Brown served as the general manager of E-Alternative Solutions, LLC (EAS), a sister company of Swisher.
In the position of president and CEO, Kiely will lead Swisher's strategic growth, transformation, and diversification efforts as they relate to the company's portfolio of products made for adult consumers in a variety of lifestyle categories. He brings over three decades of experience to the position and has helped grow and transform various consumer packaged goods (CPG) companies that he's worked for. Kiely is said to be rapidly setting the strategic framework for Swisher's transformation into new categories, emerging channels and e-commerce space.
One of Kiely's first acts as president and CEO of Swisher was to appoint Brown to his new position. Brown has worked with several CPG categories including cigars, e-vapor and CBD. At EAS, Brown as responsible for developing and staffing the team from the group up and for developing and implementing strategic plans for new products.
"Jeff has shown tremendous growth since joining EAS in 2014 and has demonstrated the leadership and acumen required for managing Swisher's global sales strategy," said Kiely. "Between his experience leading large sales teams and introducing new products in innovative ways, Jeff has earned this opportunity and is well equipped to lead us as we continue to transform and diversify our product portfolio."
Kiely and Brown's appointments follow the recent transition of Chris Howard to the role of executive vice president, external affairs and new product compliance. Kiely, Brown and Howard are part of the company's executive leadership team which is comprised of Jacinta Carter, executive vice president, human resources, people & culture; Christopher Casey, executive vice president, legal/general counsel; and Edward Barlow, senior vice president, operations.
For all the latest news from Swisher, visit swisher.com.