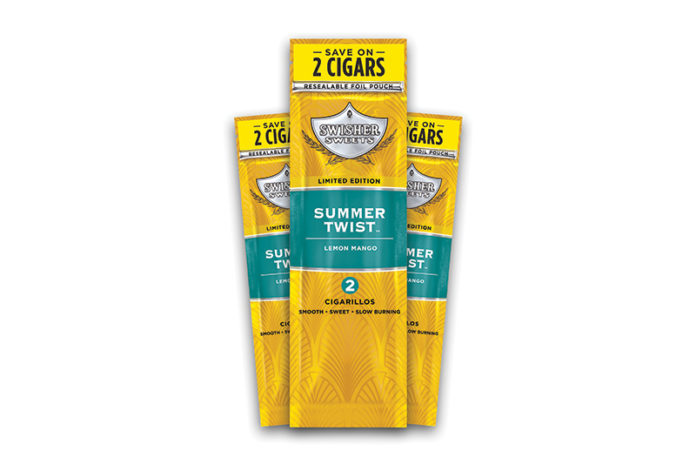 A Swisher Sweets customer favorite is set to make its big return to store shelves in 2019. Swisher International, Inc. has announced that its Swisher Sweets Summer Twist will now be available as a limited edition cigarillo.
Swisher Sweets Summer Twist will provide smokers with a flavor combination of lemon tartness and sweet mango for the perfect summer taste. This limited edition cigarillo will be available in a resealable 2-count pouch with a "sealed fresh" guarantee. It is available in "2 for 99¢", "Save on 2", and "2 for $1.49" packs. It will also be available in a "2 for $1.29" option for select markets.
Swisher Sweets Summer Twist is ready to ship nationwide. For more information on this limited edition product, visit swisher.com/cigars-cigarillos/?product=ss-lto.