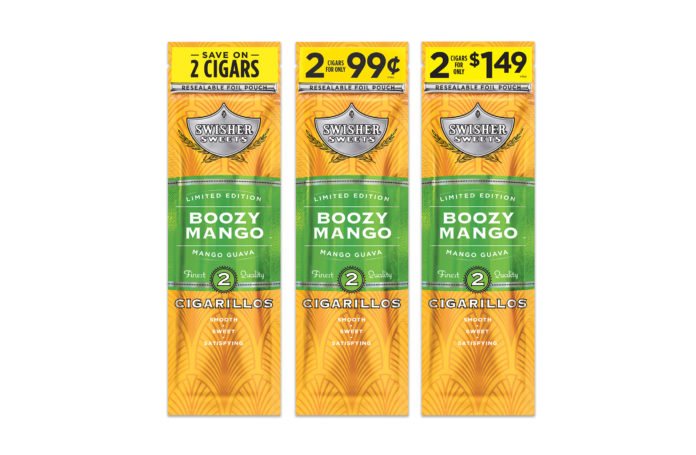 Swisher International has announced the release of its new Swisher Sweets Boozy Mango. This limited edition cigarillo is a blend of mango and tropical guava.
Swisher Sweets Boozy Mango will come in a resealable 2-count pouch with a "Sealed Fresh" guarantee and is currently read to ship to retailers nationwide. It will be offered in "Save on 2", "2 for .99" and "2 for $1.49" options.
For more information on this release, call (800) 874-9720 and visit trade.swishersweets.com/boozymango.