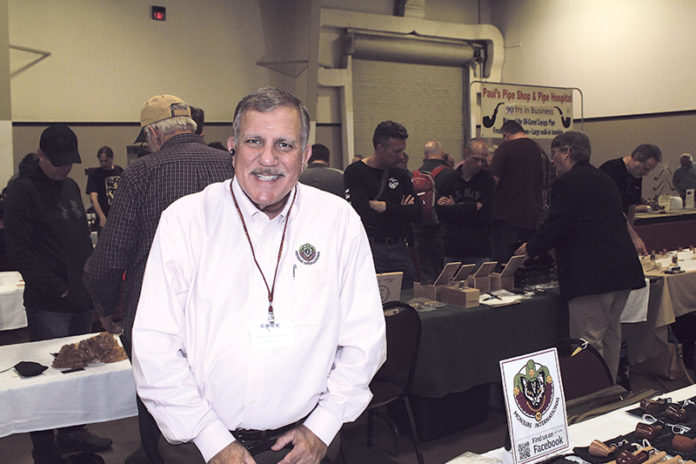 Steve Monjure has been in the pipe and tobacco business for 21 years, establishing Monjure International in 1997 by representing the Italian pipe brands Ardor, Brebbia and Rinaldo, as well as the pipe tobacco brands Solani, Reiner, J.J. Fox and Robert Lewis in the United States. The Doctor of Pipes recognition is certainly an honor for the 65-year-old Monjure, but rather than boast of his success in the industry that the award signifies, Monjure prefers to view it as an opportunity to recognize the quality products that he represents in the U.S. and the people who make them.
The Accidental Career
Monjure's love for pipes began when he was just 6 years old and liked to play office inside his grandfather's study near Lake Ponchartrain in New Orleans, Louisiana. He imagined that he closed big business deals while pretending to puff on his grandfather's pipe. Years later, when his peers were more often choosing to smoke cigarettes, Monjure naturally chose to smoke a pipe.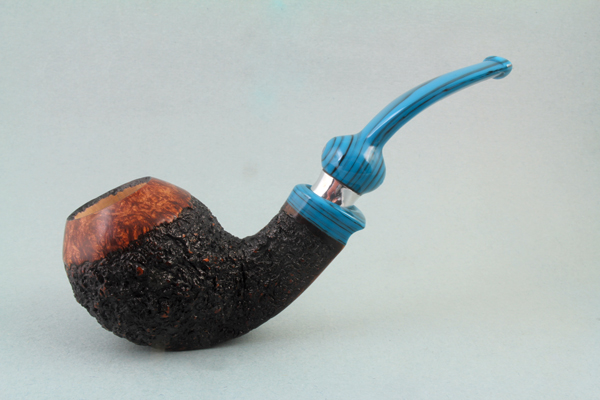 Instrumental in Monjure's expanding knowledge of pipes and pipe tobaccos was Edwin Jansen, who owned Ye Olde Pipe Shop in New Orleans' French Quarter. Many times throughout his high school and college years, Monjure would ride his motorcycle to Ye Olde Pipe Shop to hang out in the store and speak with Jansen about all things pipes and pipe tobaccos. It was at Ye Olde Pipe Shop that Monjure learned of exotic pipe brands such as GBD, Brebbia, Lorenzo, Savinelli and Comoy—brands that Monjure promised himself that he would experience for himself when finances allowed.
Graduating from the University of New Orleans in 1976 with a degree in business administration, Monjure began a career as a sales representative, which gave him the opportunity to work with several different consumer goods companies, including Hanes and Eagle Snacks. While on the road selling for these companies, Monjure would find the closest tobacco shops and visit them between his appointments. As he traveled the country and visited many different shops, Monjure often fantasized about being in the premium tobacco business. In 1992, with the Cigar Boom picking up, Monjure reached out to Thomas Cristiano, who owned Cristom Imports, which was importing the Italian pipe brand Mastro de Paja into the U.S. Monjure asked Cristiano for a job, but Cristiano was not hiring at the time. Three years later, Monjure's fantasy began to become reality with a stop at Boda Pipes in Greenville, South Carolina, where he purchased his first Ardor pipe—a full-bent Guarino shape in the Meteora (carved rock) finish.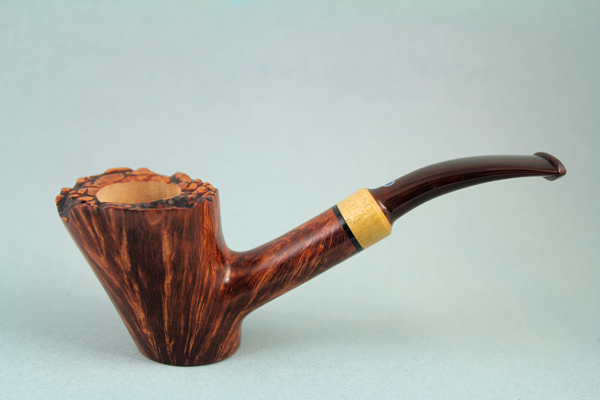 At the time, Mastercraft imported Ardor pipes into the U.S. but only brought in a few dozen each year. Wanting to secure more Ardors for his personal collection, Monjure wrote to the Ardor factory asking if they would consider selling pipes directly to him. Dorelio and Damiano Rovera, the father-and-son team making Ardor pipes, secured Mastercraft's permission to sell pipes directly to Monjure, and in 1996, Monjure began purchasing more Ardor pipes. A year later, he placed his first production order of 100 pipes and began visiting shops representing Ardor.
"I was getting very positive responses, and I decided to attend my first pipe show—the Deep South Classic in Charlotte, North Carolina, in May 1997," Monjure explains. "I had a table next to Anthony Spera, a noted collector, who told me that Ardor pipes were some of the best-smoking pipes in the world. The response at the show was incredible, and I knew that I had found my calling."
While at the show, Monjure was hearing talk about Ardor but could not determine what was being said. Packing the few remaining pipes left on his table, Monjure drove home thinking that he was at last set in his career as a pipe distributor. Later the following week, he received a call from Damiano informing him that the Rovera family could no longer sell Ardor pipes to Monjure. Mastercraft had been purchased by another company, which insisted on exclusive U.S. distribution rights for Ardor. As the Retail Tobacco Dealers Association (RTDA, the precursor to the International Premium Cigar & Pipe Retailers Association [IPCPR]) trade show loomed, the Roveras offered Monjure that opportunity to sell their Roverart pipes. Roverart sold mostly in Europe and featured 9 mm filters, but they were carved using similar shapes and finishes as the Ardor line. The Roveras agreed to make Roverart pipes without the 9 mm filters for the U.S. market.
"I did OK at the RTDA show with the Roverart pipes, but the other company cleaned up selling Ardor pipes," Monjure remembers. "They sold a lot of Ardor pipes and then reordered after the show, but when they reordered, they decided to change the prices they were willing to pay without consulting the Roveras. Neither Dorelio nor Damiano wanted to do business with them anymore. I got a call from Damiano later in the year, and he asked me if I would consider representing them in the U.S. Of course, I said yes. That's how I got the line."
Old-School Philosophy
There is no question that the pipe world has changed tremendously since Monjure got into the business full time in 1997. When Monjure began, there were a number of independent pipe and pipe tobacco distributors traveling throughout the U.S. selling pipes shop to shop. As e-commerce matured and internet companies specializing in pipe sales sprang up across the World Wide Web, the number of individual pipe distributors has dwindled, as has the number of dedicated pipe shops. While the industry has changed, Monjure prefers the old-school mentality—he regularly travels to Italy to visit his manufacturers and exchange ideas for presenting new pipes to the U.S., and he still believes in the merit of visiting the shops and doing business face-to-face.
"Internet pipe sellers have changed the way that pipes are sold and marketed in the U.S., but there's still room for old-school distributors like me," Monjure says. "Pipe consumers feel it's very important to look at a pipe, hold it in their hands and think about buying it. Sometimes they will ask to see it four or five times before they finally purchase it. It's important for a lot of people to be able to see the pipe in person, but that's becoming a thing of the past because the number of stores has diminished. When I got into the business I had probably about 400 retailers I sold to, and now that number is 10 percent of that."
While the number of regular customers has fallen drastically in the more than 20 years that Monjure International has existed, the remaining customers are keeping business at a steady pace. Nearing retirement age for most folks, Monjure still keeps a busy schedule of attending seven regional pipe shows and holding 15 to 20 in-store events in the U.S. every year.
"I think the industry is strong," Monjure concludes. "You have to find your niche in this business because there is so much out there now. The companies I represent are small, family-owned businesses, and I feel like I can still benefit them and provide a product that people like. I'm going to continue to do that for a long time. I don't want to give it up because I enjoy it, and it's a passion for me."
To become an authorized dealer of Ardor, Brebbia or Rinaldo pipes or to expand your pipe tobacco selections with Solani, Reiner, Brebbia, Robert Lewis or J.J. Fox tobaccos, contact Monjure International at 336-889-2390 or email pipadolce@aol.com.
This story first appeared in the July/August 2019 issue of Tobacco Business magazine. Members of the tobacco industry are eligible for a complimentary subscription to our magazine. Click here for details.
– Story and photos by Stephen A. Ross, senior editor of Tobacco Business Magazine.