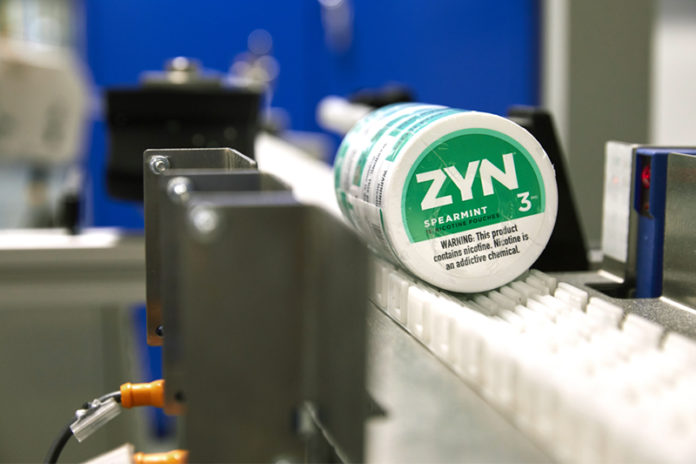 Swedish Match had what it considers impressive performance during the first quarter of 2021 across all product segments. The company reported double-digit sales and operating profit growth that was led by the continued growth of its smoke free product segment led by its nicotine pouch product ZYN. Also, Swedish Match saw record cigar volumes, sales and operating profit due to strong category growth and improved price mix.
"We remain encouraged by the strong market growth for the nicotine pouch category as consumers continue to seek satisfying alternatives to cigarettes and other traditional tobacco products, and we are excited to be well positioned to participate in this market dynamic," stated Swedish Match CEO Lars Dahlgren.
In recent years, Swedish Match has attributed much of its growth to ZYN. In U.S., ZYN shipment volumes increased during the first quarter of the year in spite of increased competition in the nicotine pouch segment. The company noted that its own velocity rates for ZYN measured on a cans per store per seek basis continued to grow throughout the first quarter and remained notably higher than competitive brands. Due to the big business of nicotine pouches, Swedish Match revealed plans to support this growing product segment both in the short term and future.
"For nicotine pouches in the U.S., Scandinavia, and in other markets, we will be stepping up our marketing activities over the course of 2021 from what were rather modest levels during the first quarter, not only in terms of heightened consumer engagement and loyalty programs, but also in terms of expanded product range availability, product visibility at retail, and a broadening of our brand portfolio. In the U.S., in addition to notable increases in trade and consumer activities, we will be expanding the availability of ZYNChill and ZYNMenthol, building on the success of our non-flavored and mint varieties. We believe that ZYNMenthol will be an attractive offering for consumers wishing to migrate from menthol smoking products. In Scandinavia, activities will include line extensions under existing brands as well as the introduction of nicotine pouches under differentiated brands to help broaden our presence and appeal to different consumer groups. We will also continue to invest behind our long-term efforts to build a presence for nicotine pouches outside of the US and Scandinavia."