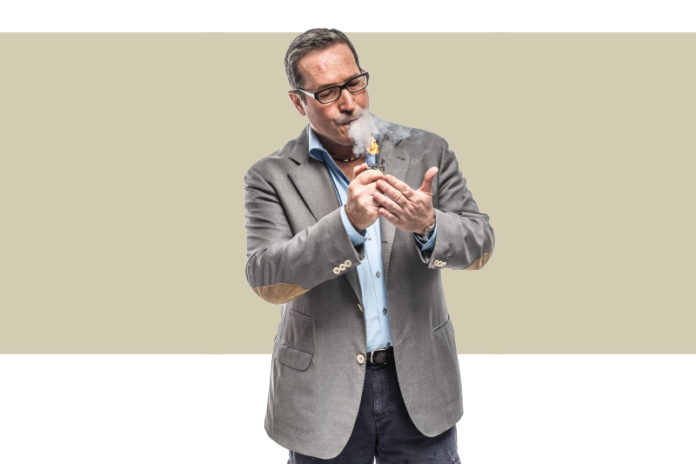 The opportunities that Alec Bradley Cigars enjoyed recently might never have appeared had it not been for founder Alan Rubin's perseverance. Alec Bradley Cigars' early struggles are well-known throughout the industry, thanks to Rubin candidly talking about his company's history. He got into the cigar business in 1996, right about when the bubble burst on the fabled Cigar Boom. He accrued a significant amount of debt before his company's fortunes turned around. While quite a few cigar companies arose during the Cigar Boom, just a handful are left, and Alec Bradley Cigars is one of them. Today, it may seem that everything Alec Bradley Cigars produces turns into a best-selling cigar, but Rubin quickly dispels that notion. Rather, his company's success stems from perseverance, adapting to overcome obstacles and improving how his company works with its suppliers, retailers and consumers. Behind it all is an abiding love for all things cigars and tobacco, without which Rubin's early struggles would have been all but impossible to overcome.
Creativity Breeds Success
With the company in a secure position, Rubin sought ways to exercise his creativity. The next big cigar to gain attention for Alec Bradley Cigars was Trilogy, a unique triangle-pressed cigar. Then Rubin was among the first to introduce a line of large ring gauge cigars, Maxx, with each of the available formats having an MSRP of $5. In 2007, more than a decade after Rubin established Alec Bradley Cigars, the company released Tempus, the first cigar where the Alec Bradley brand name was the primary focus on the band.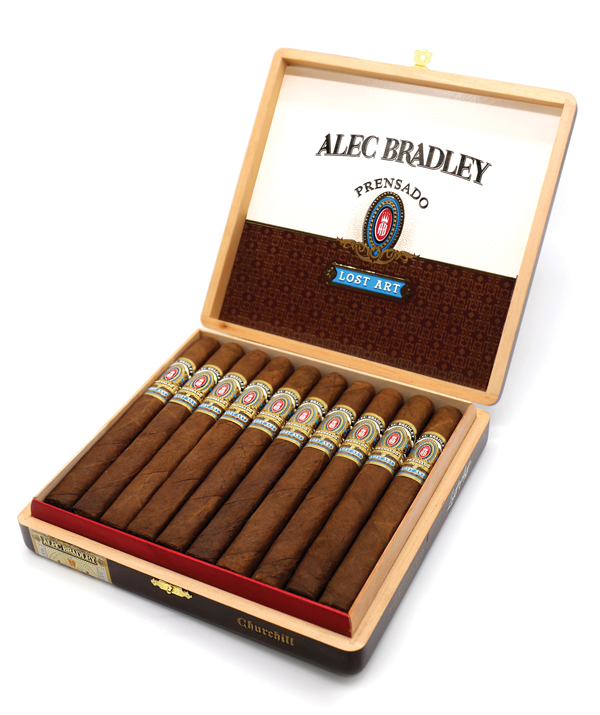 Working closely with manufacturing partners like Kelner, Plasencia and Raices Cubanas, the company has continued to thrive in the decade since the release of Tempus, thanks to the introduction of brands such as Prensado, Black Market, Fine and Rare, and, more recently, Magic Toast. Each of the Alec Bradley brands comes to market after months, or sometimes years, of development, and they represent the company's steadfast efforts in producing only the best cigars it can, as well as an innovative spirit that is constantly on the search for new and interesting flavor experiences. While creating new blends is the most fun part of his job, Rubin says bringing them to market can be the most challenging.
"How do you sell a product that you don't love yourself and you're not passionate about?" he asks. "For us to release a cigar, we have to love it, too. You don't know the impact these products are going to have on the market. I feel a certain pressure to give consumers the best experience we can because I don't want us to be responsible for having a negative impact on somebody's day because they smoked a bad cigar. You just try to bring the best products you can to market and provide the best experience to consumers."
Learning from Mistakes
Not every release has been a resounding success, but the Alec Bradley Cigars team often views the setbacks as opportunities to learn, adapt and improve the company's ability to maximize profits for both itself and its retail partners. Through self-examination, the company has been able to improve.
"If we find that a brand isn't working as it should be, we have to consider if we want to continue selling it," Rubin explains. "We ask ourselves what we might have done wrong with it. Was it the packaging, the flavor profile or something else entirely different? We want to know where we missed it and then consider changing it or ending it. If we end it, we'll let them sell through and then ask our retailers to sell something else. We have a lot of respect for our retail partners and know we get a finite amount of space in their humidors. We always want to provide products that work best for them."
Having faced his own mistakes in his first years of being a cigar manufacturer, Rubin makes it a point to be available for other manufacturers who might now be getting into the business. Part of his willingness to help others is to pay forward the help he received when he first started, but Rubin also strongly believes that the newer manufacturers help keep the industry vibrant.
"I can share my own experience with them, and it makes the industry stronger," Rubin explains. "I don't see them as competitors. They might one day be our partners. If you can make them stronger and they can provide a good experience to the consumers, then everybody benefits."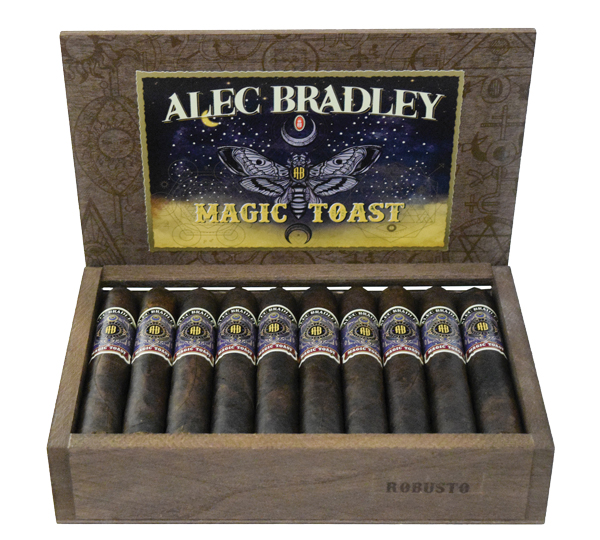 Helping Others
Rubin's help extends to fighting for the industry he loves so much. He serves on the board of Cigar Rights of America and is an advisory member of the International Premium Cigar & Pipe Retailers Association (IPCPR). He also contributes heavily to the industry's litigation and legislative battles to reverse or tone down FDA regulations. He is a believer that cigars break down barriers and build lasting bonds between people. He witnessed that magical power that cigars have at his first trade show 22 years ago, and he's seen it countless times since. Fighting for the industry's survival is a battle that Rubin implores more manufacturers, retailers and consumers to join.
"If you love it enough to do it, then be fully vested in it," Rubin concludes. "Take some money out of your pocket today so that you can put some money into your pocket tomorrow. All of us who love cigars can do more. Don't stand on the sideline and let somebody else fight the fight, because the more people involved, the stronger our fight will be."
This story first appeared in the January/February 2019 issue of Tobacco Business magazine. Members of the tobacco industry are eligible for a complimentary subscription to our magazine. Click here for details.
– By Stephen A. Ross, senior editor of Tobacco Business Magazine.