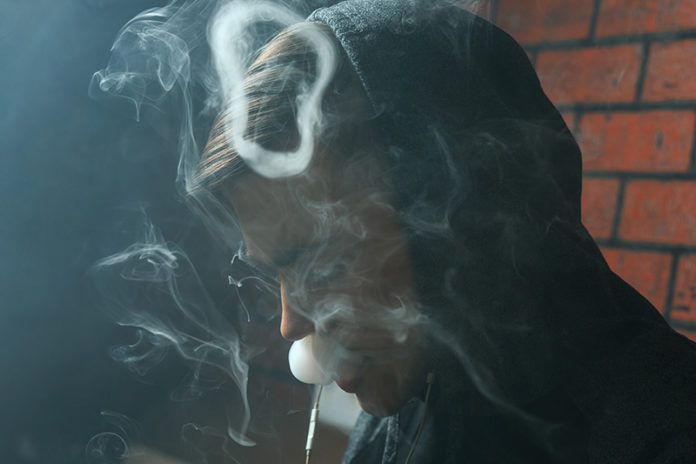 The U.S. Surgeon General is joining the fight against e-cigarette use among teens with the issuing of a health advisory that warns of the health risks associated with its use. Noting the changing landscape of tobacco products in the U.S. with the decline of traditional cigarettes and rise of e-cigarettes, Surgeon General Jerome Adams is urging aggressive action toward e-cigarette use among minors.
"The bad news is that e-cigarette use has become an epidemic among our nation's young people. However, the good news is that we know what works to effectively protect our kids from all forms of tobacco product use, including e-cigarettes," he wrote in his advisory.
Adams outlines the e-cigarette category and how there are different products within the category to be on the lookout for: e-cigs, e-hookahs, mods, vape pens and newer devices like JUUL that look like a USB flash drive. JUUL, Adams writes, experienced a 600 percent surge in sales during 2016-2017 and has helped establish a new wave of copycat devices. While e-cigarettes present adult smokers a way to transition away from traditional combustible cigarettes and tobacco products, they pose a health risk to youth who are not aware of the adverse health effects they pose. He uses a statistic in his report explaining that one JUUL pod can contain as much nicotine as a pack of 20 regular cigarettes and that products like nicotine salts also contain high levels of nicotine that can be inhaled easily.
Adams calls on parents, teachers and health professionals to all take part in addressing what he's calling a "public health epidemic." First, he wants adults to learn the different shapes and types of e-cigarettes and the risks they pose. He urges adults to also set an example for their children by being tobacco-free. Next, he wants adults to talk to their children about the harmful effects of e-cigarette use. For schools, he urges tobacco-free policies be implemented and prevention be pushed. Health professionals have a simple task–they should encourage their patients to quit.
2018 has seen the government take a hard stance on e-cigarette use. It has issued warning letters to retailers accused of selling e-cigarette products to minors, and the U.S. Food and Drug Administration has scrutinized various manufacturers of e-cigarette products and questioned their marketing practices. Some manufacturers and distributors of e-cigarette products have pulled products from the market and restricted the availability of e-liquid products to online sites where strict age-verification processes can be enforced. JUUL, the most popular e-cigarette manufacturer in the U.S., has found an unlikely partner in big tobacco company Altria, announcing this week that the tobacco company had invested $12.8 billion in the company and given it a minority share of the company [read more here].
You can read the Surgeon General health advisory on e-cigarette use in its entirety by clicking here. For all the latest legislation and FDA news impacting the tobacco industry, click here.