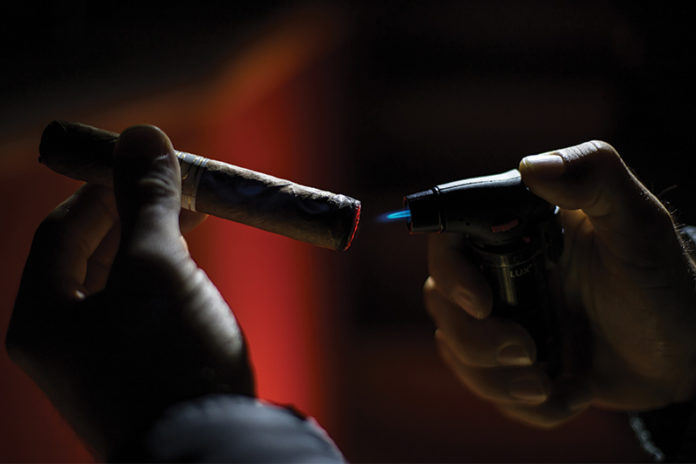 As most know, the industry has been working with a proverbial dark cloud over its head due to the uncertainty wrought by the threat of draconian federal regulations that are unprecedented in the history of this artisan craft. But on July 12, as most of the cigar industry was rising to begin the third day of the annual International Premium Cigar & Pipe Retailers Association (IPCPR) trade show in Las Vegas, a turning point came.
Cigar Rights of America and the IPCPR announced that the full U.S. House of Representatives House Committee on Appropriations approved language that would essentially exempt a tightly defined class of premium/large cigars from U.S. Food and Drug Administration (FDA) oversight. The anticipation was that, soon after returning from its summer recess, the full U.S. House of Representatives would adopt this language. On Sept. 14 that wish came true. For the first time in three sessions of Congress, a chamber adopted language exempting a narrowly defined premium cigar from a case study in bureaucratic overreach. An uphill battle is projected in the U.S. Senate.
But it was the course of events at the end of July that thicken the plot and add a new dimension to this trilogy. On July 28, Dr. Scott Gottlieb, President Donald Trump's new FDA commissioner, held a press conference announcing the agency's "new" approach to tobacco regulation.
This strategy revolves around attacking the level of nicotine in traditional cigarettes. Importantly for those passionate about premium cigars, however, was the fact that there will be a three-year reprieve from premarket approval processes, which assists all premium companies, large and small alike. It does not, however, resolve the unknown and all-too-onerous questions of potential testing, applications for future product approval, advertising and marketing restrictions, warning labels and other related matters. Those types of issues could be for the courts to sort out, if Congress does not act as they should.
It would be refreshing if we could simply rely on "the record" of expressed opinions of those in charge. For example, on Aug. 16, 2012, Gottlieb—at the time a resident fellow at the American Enterprise Institute—wrote about the approach to the regulation of cigars in the New York Post stating, "Whatever the FDA does, the fight reveals a broader trend of expanding the scope of regulation to cover areas never envisioned by Congress."
We agree with this sentiment expressed by Gottlieb before he became commissioner of the FDA. And 289 members of the U.S. House of Representatives and 26 members of the U.S. Senate—more than 70 of whom voted for the original Tobacco Control Act—have also expressed agreement over the course of the last five years.
Gottlieb, in his 2012 op-ed piece, noted that the FDA should be spending more time on "alternative tobacco products" that could pose a lower health risk than cigarettes "rather than spending its energies seeking to expand its powers." Gottlieb went on to actually use the term "Stogie-gate." He specifically was referencing the role of cigars in the Florida economy and the jobs placed at risk due to the proposed regulations. "Many of these jobs would be in jeopardy if the FDA's regulations went forward," he wrote. He went on to say, "But the president's [Barack Obama's] regulators have already shown their cards. It's a team that's been too easily seduced by fashionable distractions and will cause a lot of jobs to needlessly go up in smoke."
Well, Dr. Gottlieb, those regulators now work for you.