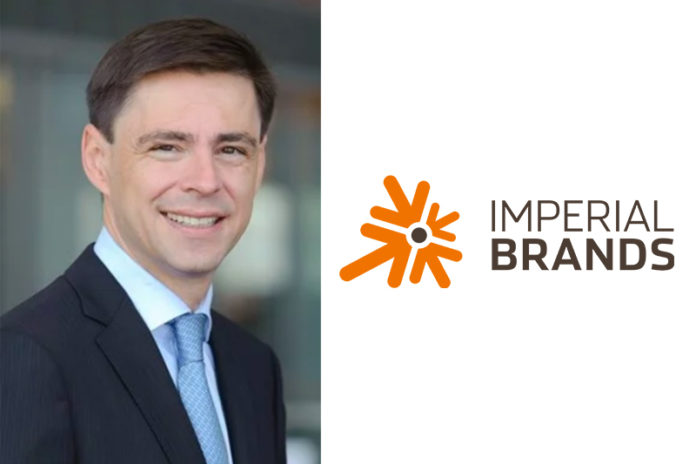 Imperial Brands Plc. has announced that Stefan Bomhard will be taking on the position of Chief Executive Officer at the company. This comes after last year's announcement that current CEO Alison Cooper would be stepping down from the position [read more here].
Previously, Bomhard has spent the past five years as CEO of Inchcape Plc., a global distribution and retail realer in the premium and luxury automotive sectors. Before that position, Bomhard served as president of Bacardi Limited's European region and was also responsible for Bacardi's global commercial organization and global travel retail. He has a PhD in marketing and experience working in the consumer and retail sectors. He served as chief commercial officer of Cadbury plc. After being the chief operating officer of Unilever Food Solutions Europe. This followed senior management and sales and marketing roles at Diageo (Burger King) and Procter & Gamble. Bomhard is also a non-executive director on the board of Compass Group Plc.
Thérèse Esperdy, chair of the board, commented: "After a thorough search process, which attracted strong, high calibre interest, the board is delighted to appoint Stefan as chief executive of Imperial Brands. Stefan has significant experience across multiple consumer sectors and within large multinational organizations, particularly in brand building and consumer-led sales and marketing. He has demonstrated strong strategic and operational leadership and has developed a track record of delivering successful transformational change during his tenure at Inchcape. Stefan takes on the chief executive role at a significant point in Imperial's development and the Board is confident that his experience and expertise will drive the business forward. Stefan's initial priorities will be to strengthen performance and enhance shareholder value."
Bomhard added: "I'm delighted to be joining Imperial as the next Chief Executive. I believe the business has a great future and I'm looking forward to working with the Group's employees to maximize the opportunities that lie ahead and build a stronger, more sustainable business."
With Bomhard's appointment, Alison Cooper has stepped down as CEO, effective immediately. Also Matthew Phillips has stepped down as chief development officer and as a board member, effective immediately. Dominic Brisby currently divisional director, Americas, Africa, Asia and Australasia, and Joerg Biebernick, divisional director, Europe, will assume the roles of joint interim chief executive officers, reporting directly to Thérèse Esperdy, Non-Executive Chair of the Board until Stefan's appointment.
"I would like to thank Alison for the enormous contribution she has made to Imperial over her 20-year career with the Company, nine of which have been as Chief Executive," said Thérèse. "The Board would also like to recognize the continued leadership and commitment she has shown to the business over recent months while the search for her successor was underway. I would also like to thank Matthew for the significant contribution he has made during his seven years on the Board, and during his 20-year career with Imperial."
For all the latest news from Imperial Brands, Plc., visit imperialbrandsplc.com.